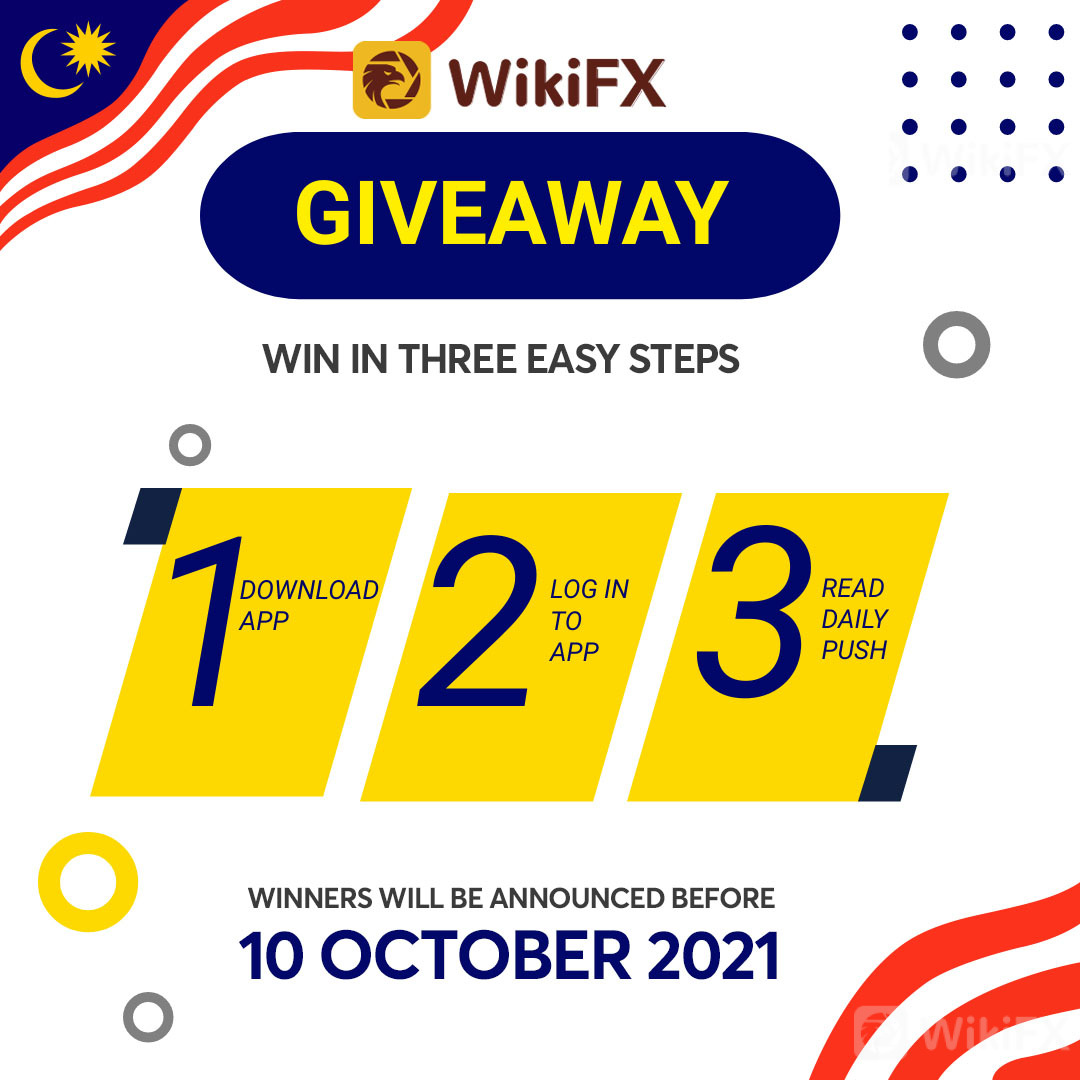 It is not Weekend yet? Not even Friday? Hang in there!
  We are back with another giveaway that is even bigger and better than ever – with over 20 chances to win! At the end of September, one lucky app user will be chosen to receive a grand prize worth up to $100 (Optional :RM400 worth of Touch 'n Go eWallet Reload PIN)and many other Gift Cards and Touch 'n Go eWallet Reload PIN are waiting for you!
  You can enter the sweepstakes in 3 easy steps:
  1.Download the WikiFX app on Google Play & App Store:https://wikifx.onelink.me/89Z3/my1
  2.Log in to the WikiFX app any day from Sept 1 – Sept 30. One log in = One entry. You need to log in for at least 10 days to be eligibled for the prize draw!
  3.Read app daily push to earn more chances to win!
  *Participants should be residents from Malaysia. Join the Telegram Group if you are already WikiFX loyal users. All the information and News about this event will be there for you.
  ❤️Telegram Group: https://t.me/wikifxforexmalaysia
  ❤️ Malaysia Facebook Fan Page:@wikifxMY https://www.facebook.com/wikifxMY/
  In this group, we will be sharing:
  1.Featured News
  2. Market analysis/forecast
  3. Scam exposure
  4. Bonus by brokers
  5. Anything thats related to FX Markets!
  You are welcomed to ask us anything, our admin will answer you ASAP!We do encourage you to also share your analysis or opinion here!