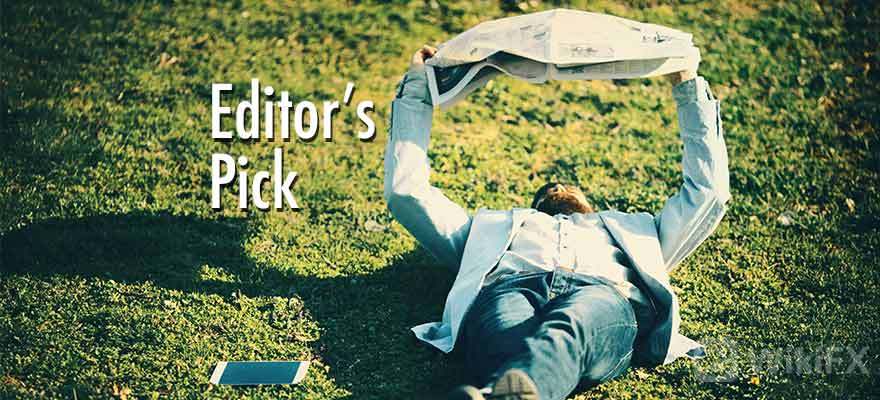 Crypto Shorts, Robinhood Revenue, Plus500 H1, XRP Market Cap: Editors Pick.
  ICYMI: the biggest news stories of the week
  In a quieter week for news, lets take a look at the news stories that dominated the worlds of forex, fintech, and crypto in our best of the week segment.
  $160 Million Worth of Crypto Shorts Liquidated in the Last 24 Hours
  The trading week kicked off with the news that the total market cap of crypto assets crossed the level of $2 trillion on Sunday after a strong rally in altcoins.
  Almost $160 million worth of short crypto trading positions were liquidated in the previous 24 hours. Approximately $55 million worth of short Bitcoin trading positions were liquidated along with $40 million worth of short Ethereum positions.
  The largest single liquidation order happened on crypto exchange bybit with a total value of nearly $5.85 million.
  Robinhood Q2 Revenue Jumps 131% with $233M from Crypto Trading
  Robinhood (NASDAQ: HOOD) reported total net revenue of $565 million for the second quarter of 2021, a major chunk of which came from cryptocurrency trading. Filed on Wednesday, it was its first earnings report as a public company.
  The overall revenue of the company jumped by 131 percent between April and June from the figures reported for the previous quarter. Transaction-based revenue of the retail trading broker came in at $451 million in the period, compared to $187 million generated in the first quarter of the year.
  Though the options and equities transaction value climbed by 48 percent and 28 percent, respectively, cryptocurrency trading brought in $233 million, which is more than half of the transaction-based revenue. In Q1, the share of cryptocurrency revenue was only at 17 percent.
  Grayscale Now Has $10 Billion Worth of Ethereum under Management
  Grayscale, one of the largest digital asset managers, this week published an update regarding the total value of the companys cryptocurrency assets under management (AUM). The New York-based firm now has more than 3 million Ethereum with a total value of over $10 billion.
  the overall value of its cryptocurrency AUM (including Ethereum assets) reached $41.4 billion on 13 August 2021, which is nearly 25% higher compared to $33 billion on 28 July 2021. The company started this year with approximately $20 billion worth of digital assets under management.
  FXDD Parent Reports Marginal Gain in Q2 Revenue, Ends in Loss
  Nukkleus Inc, which controls FXDD Trading and FXMarkets brands, has published its financials with the US securities regulator for the April-June quarter, reporting a net loss of $100,538 from its business. In a similar quarter of the prior year, the company turned a profit of $11,492.
  Its losses for the interval of the first nine months of the 2021 financial year deepened to $154,084 compared to a loss of $97,659 for a similar period in the prior year.
  In terms of revenue, Nukkleus generated a total of $4.81 million from its businesses, which is a marginal yearly increase of 0.8 percent. Its revenue from general support services remained $4.8 million, identical to the previous year: in the latest quarter, it brought in an additional $41,602 from financial services operations, which include crypto-fiat conversion services.
  XRP Market Cap Reaches $60 Billion for the First Time in Three Months
  As Finance Magnates reported on Monday, the total market cap of XRP crossed $60 billion for the first time since 19 May 2021.
  According to the latest data published by Coinmarketcap, XRP remained the best-performing cryptocurrency among the top 10 in the last seven days with substantial gains of more than 60%. The worlds 6th largest cryptocurrency is currently trading near $1.30 with a market cap of approximately $60 billion.
  The latest jump in demand for XRP came after Ripple, the San Francisco-based blockchain company, announced several partnerships to increase the use of RippleNet, the global financial network of the company, and XRPL.
  Plus500 Ends H1 with $165M Net Income, Sides $12.5M for Share Buyback
  London-listed Plus500 (LON: PLUS) has published its interim financials revealing its business performance for the second quarter of 2021 and is consolidating them to represent the half-yearly results. Though the revenue and income look to be decreasing from the peak achieved last year, they still stood significantly stronger than the pre-pandemic levels.
  According to the latest filing, Plus500 ended Q2 with an EBITDA of $65.9 million. For H1 of FY21, this figure came in at $187.6 million, compared to a record $361.8 million in H1 of 2020 and $154.1 million in H2 of 2020.
  Africa – The Land of Future Opportunities?
  In the shadow of Europe and Australia, slowly but gradually Africa is expanding its position in the FX/CFD map of the world. While still poor and not regulated enough, it attracts more and more brokers and serves the growing number of new retail traders. Is Africa a land of growing opportunities for the industry?
  In a Finance Magnates analysis, we looked at why more and more brokers are turning their attention to Africa.
  eToro Becomes Partner of German Football Club RB Leipzig
  eToro, the leading social investment network, announced on Wednesday that German football club RB Leipzig became its official partner.
  According to the announcement via the Twitter accounts of both parties, the two-year partnership will run until 2023.
  CLSA Premium Ends H1 2021 with $3.8 Million Loss
  Hong Kong-headquartered CLSA Premium Limited (HKG:6877), a foreign exchange (forex) broker, has published its half-yearly financials for the first six months of 2021, ending on June 30. It reported a significant drop in its business, resulting in deepening its losses further.
  According to the unaudited figures, the broker generated total revenue of HK$3.8 million (around $488,300) in the six-month period, which is a 42 percent decline from the previous year.