Key Points
  One of these Buffett stocks is a drugmaker that offers an attractive dividend, appealing valuation, and solid growth prospects.

  Another is an internet giant that's increasing its capital investments — a positive sign in the past.

  The third is Buffett's favorite stock outside Berkshire Hathaway itself and continues to have room to run.
  Warren Buffett has plenty to smile about these days. Shares of his beloved Berkshire Hathaway (NYSE:BRK.A) (NYSE:BRK.B) have soared more than 20% so far in 2021. Unlike last year, Berkshire stock is outperforming the S&P 500.
  Quite a few of Berkshire's equity holdings have generated tremendous year-to-date gains. However, I think some of the laggards could be the better picks right now. Here are three top Buffett stocks to buy in September.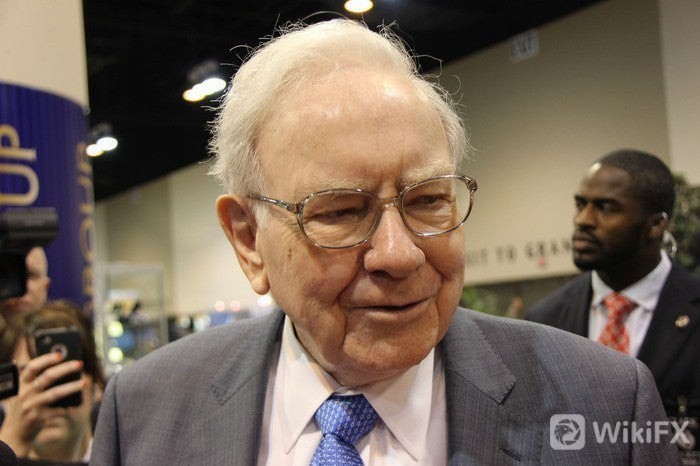 AbbVie: Checking off all the boxes
  Some stocks offer great dividends. Some are outstanding bargains. Others provide solid growth prospects. Few stocks check off all of these boxes, but AbbVie (NYSE:ABBV) does. That could be why Buffett added the stock to Berkshire's portfolio last year.
  The drugmaker is only one dividend increase away from joining the elite club of Dividend Kings — S&P 500 members with at least 50 consecutive years of dividend increases. Nearly any income-seeking investor will find AbbVie's dividend yield of 4.4% quite appealing.
  Value investors should like AbbVie as well. Its shares trade at around 9.5 times expected earnings. By comparison, the average forward earnings multiple for pharmaceutical companies in the S&P 500 stands at 15.
  AbbVie has a short-term growth problem, with its blockbuster autoimmune-disease drug Humira facing biosimilar rivals in the U.S. beginning in 2023. However, the company expects to bounce back quickly and deliver robust revenue growth at least through the end of the decade.
Amazon.com: Follow the money
  Berkshire was kind of late to the party with its investment in Amazon.com (NASDAQ:AMZN). However, its purchase of shares of the internet giant in 2019 has paid off handsomely.
  Some might wonder if Amazon is still a smart stock to buy now after the company reported slowing revenue growth in its second-quarter results and gave guidance for even lower growth. A slowdown isn't surprising, though, considering Amazon is moving past the heady days of 2020 that resulted from the COVID-19 pandemic.
  My Motley Fool colleague John Ballard recently pointed out something important that investors missed with Amazon's Q2 results — the company's increased capital spending. He noted, "When Amazon has increased such investments in the past, it usually results in an acceleration in revenue growth soon after." John is right. I think Amazon's increased capital spending on expanding its fulfillment capacity and its transportation network should pay off.
  Also, don't overlook Amazon's initiatives to move into new markets. The company launched a telehealth service this summer. It's even considering opening department stores. Amazon always finds ways to grow. With the stock's price-to-earnings ratio the lowest it's been in years, Amazon looks like a great pick right now.
Apple: An unstoppable juggernaut
  This month will probably be very important for Apple (NASDAQ:AAPL). The tech giant usually releases its latest iPhone version in September. There are plenty of rumors about what the new version will include, from a big boost in battery life to the support of satellite communications.
  Whatever Apple's next iPhone offers, you can bet that the new version will spur another wave of sales growth for the company. Apple doesn't just make money from the phones themselves, though. The iPhone ecosystem includes apps, peripheral devices, and other services that are also huge growth drivers for the company.
  Wider availability of high-speed 5G networks continues to fuel demand for newer iPhones. Over the longer term, look for augmented reality (AR) to potentially become the next big thing for Apple.
  Early last year, Buffett referred to Apple as "probably the best business I know in the world." He almost certainly still feels the same way. Apple is a virtually unstoppable juggernaut. Even with a market cap of close to $2.5 trillion, this stock should still have room to run.
  —————————————–
  As a reminder, WikiFX is ready to help you search the qualifications and reputation of platforms to protect you from hidden dangers in the risky industry!
  For more details about Forex, Download WikiFX now!
  Android : cutt.ly/Bkn0jKJ
  IOS : cutt.ly/ekn0yOC