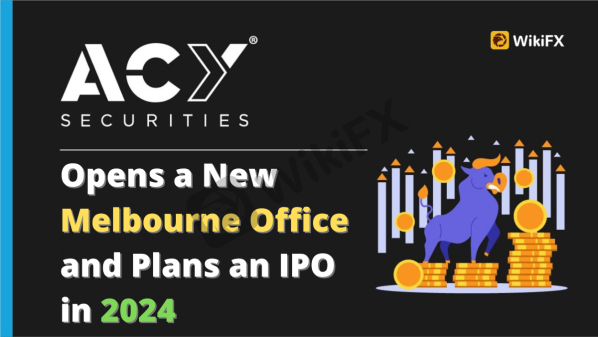 The broker will combine its financial services and technology divisions.
  It also has plans for additional worldwide growth.
  ACY Securities, an Australian forex and CFDs broker, announced the launch of a new office in Melbourne on Monday. It was part of the broker's ongoing endeavor to develop and expand. It intends to open additional offices this year.
  Other corporate reorganization measures at the ACY Group were outlined in a news statement shared with Finance Magnates. It is merging ACY Securities, its financial services arm, with Zerologix, its technology arm, to become ACYLogix Pty Ltd, a holding company.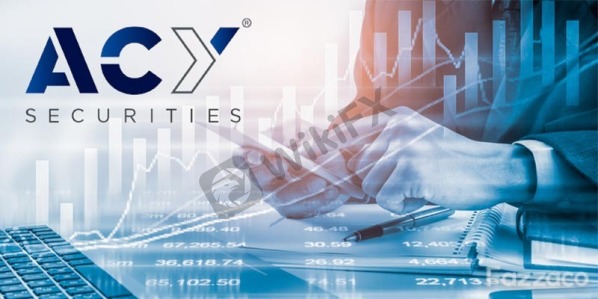 The consolidation is taking place to get the brokerage group closer to becoming a fintech. Furthermore, it intends to go public within the next five years.
  "Our Victorian Headquarters is a symbol of empowerment, a magnet for local innovation, and a celebration of progress!" After the consolidation is completed successfully, PWC will officially guide the firm to an IPO in 2024, stated Jimmy Ye, Chief Executive Officer of ACY Securities.
  "With ACYLogix expected to develop rapidly in the next years, chances for cross-departmental, cross-functional, and cross-branch career growth, advancement, and expression are available for all team members to pursue as they see appropriate."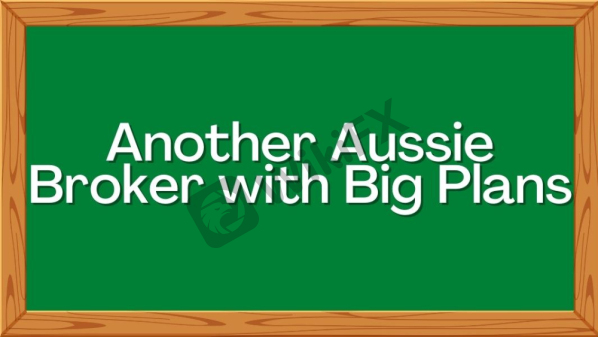 ACY Securities, which was founded in 2013, provides trading services using currency pairs and CFDs of various asset classes such as equities, indices, commodities, and exchange-traded funds (ETFs). The platform, whose brand ambassador is former Australian footballer Tim Cahil, is regulated in Australia and Vanuatu.
  Meanwhile, the platform's options are being expanded with the inclusion of additional instruments.
  The broker hired industry veteran Andrew Taylor as Managing Director earlier this year, and he is playing a critical role in realizing the company's development plans.
  ACY Securities on WikiFX
  The WikiFX gives ACY Securities a high rating. It indicates that ACY Securities is licensed, has few complaints from its traders all around the world, and is a trustworthy broker in which you may invest. Keep in mind that forex trading is a high-risk activity; you might lose all of your money in a single deal. WikiFX hosts live events twice a week to teach newbies how to start forex trading and equip them with trading abilities. WikiFX also includes instructional trading articles to read to get familiar with trading terminology and how it operates.

  Regulations for ACY Securities
  Since 2011, ACY Securities has been subject to ASIC (Australia Securities and Investment Commission) laws.
  License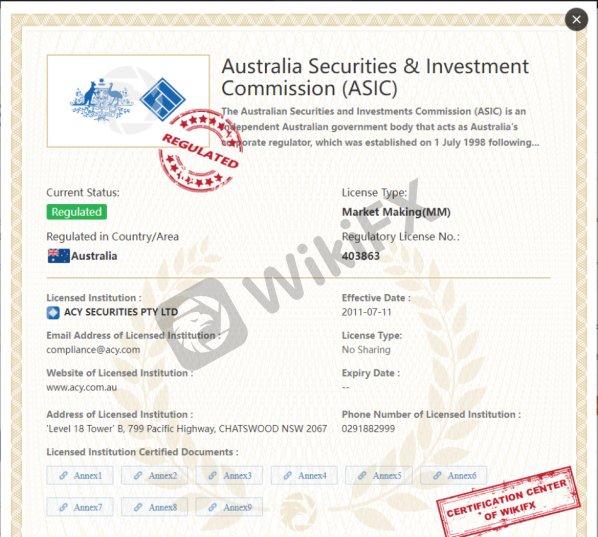 How does the WikiFX score a certain broker?
  The following conditions are required per the score description:
  License – The WikiFX legal team conducts a full review of the validity and value of the broker's license using different methods such as queries on the regulatory authority's website and telephone and mail correspondence with the regulatory authorities.

  Business – The WikiFX Corporate Consultant and the Global Eye System conduct a systematic review of the complete level of the broker's business using the Business Compliance Verification Model, the Business Sustainability Assessment Model, and the Business Lifecycle Verification Model.

  Risk management – A systematic review of real-time monitoring of over 40 criteria by the WikiFX risk management team and the WikiFX cloud system, including the broker's command execution index, client capital static index, worldwide public opinion index, liquidity index, and credit index.

  Regulatory – grading standards, regulatory actual values, regulatory utility models, and regulation abnormality prediction models are used by the WikiFX compliance and audit team to provide a quantitative evaluation of the degree of broker regulation.

  Software Index – WikiFX data engineers and test engineers conducted a thorough review of the dynamic tracking test and technology of more than 20 indicators, including the authenticity of the software and software security, stability, and order execution speed.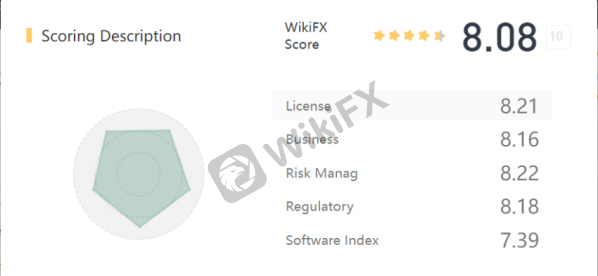 ACY Securities Information
  ACY Securities (ACY.com) is an Australian FX and CFD broker that was launched in 2013. The company is dual-regulated and provides worldwide access to over 1,600 assets through two of the most popular day trading platforms, MT4 and MT5. Read our whole 2022 review now to learn about ACY Securities' fees, assets, license, security, and more.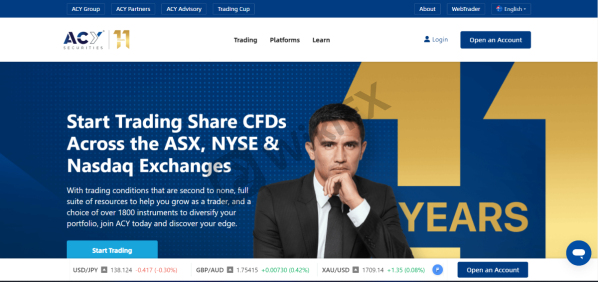 Headlines from ACY Securities
  ACY Capital, led by CEO Jimmy Ye, was launched in 2013 in Melbourne, Australia. In 2014, the firm relocated its headquarters to Sydney and formed a relationship with OANDA, the world's fifth biggest FX organization. Through this collaboration, ACY was able to provide services such as expert forex market education, up-to-date analysis, and personal trading instruction.
  The firm's relocation to Sydney also marked the start of its worldwide development, with offices soon opening in China and other Asian nations. In 2018, the firm acquired Synergy Financial Markets (SynergyFX), a major Australian forex dealer, and its client base grew globally.
  With a new logo and a strong emphasis on technology, ACY Securities now provides a comprehensive variety of trading products including FX, equities, indices, crypto, ETFs, and commodities. The broker is an ECN broker with no trading desk and zero spread accounts. ACY Securities draws interbank liquidity from 16 of the world's largest banks and financial institutions.
  The firm is a reputed broker that has received several accolades. ACY Securities was just named the 'Best Multi-Asset Broker in Australia in 2020' by the technology journal Technology Era.
  You can get the latest news on the move by downloading the WikiFX App for free from the App Store or the Google Play Store.