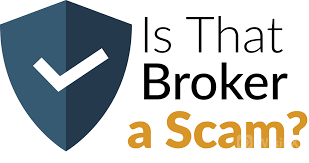 Investors may be quite immune to lame marketing scripts such as"Invest US$300 and get US$3,000 of returns in 24 hours". But when the scam broker claims to offer high returns for low brokerage rates, investors may not realize its a trap.
  Recently, an Indian investor complained against the broker Angel Broking for unjustified deduction from his trading account, hoping to bring the broker to justice. The complainant told WikiFX that he was attracted to Angel Broking for its so-called zero cost brokerage.

  Angel Brokings advertisement on moneycontrol, an established Indian financial media
  But not long after he made his deposits, investor received several confirmation text messages of account deduction generated by the broker, each time for 800 rupees.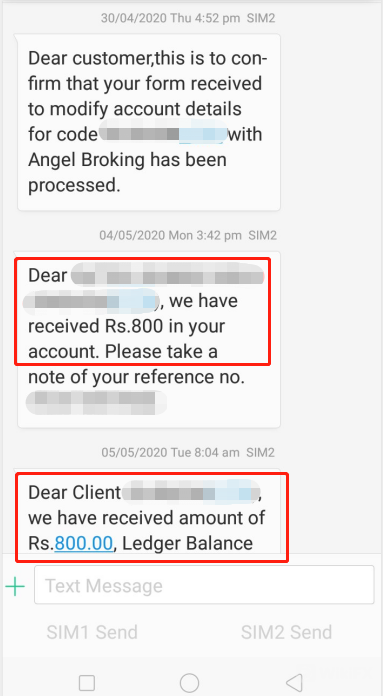 Indian investor got account deduction texts from Angel Broking
  Through observation, the investor found that every transaction from his trading account will generate an automatic deduction of account balance which goes to the broker. He complained that Angel Broking's advertisements about "zero commission" is an outright lie as they make unreasonable deduction of investor's account and exploit investors trust.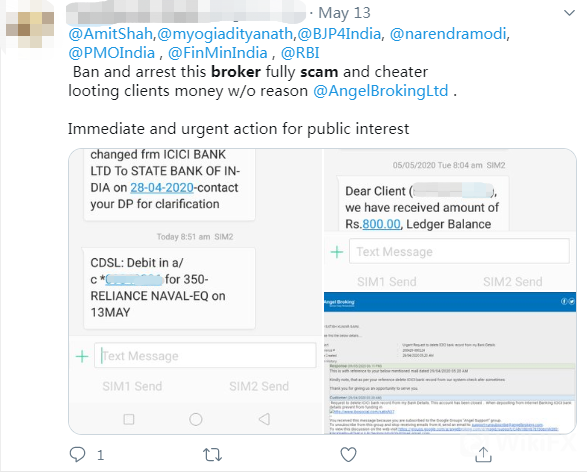 Investor exposed Angel Brokings illegal practices
  Obviously, Angel Broking is a scam broker which tries to lure investors to its trap with the bait of so-called "zero commission". Per checking WikiFX App, Angel Broking is rated at only 1.36 and is currently unregulated, so please stay away!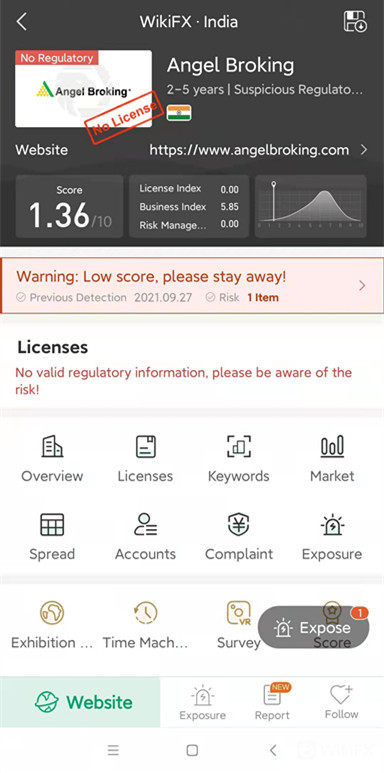 In India's forex market, there are still many brokers like Angel Broking that try to scam investors by claiming to charge attractively low commissions. Indian investors should definitely be more aware, as many investors choose a broker solely base on its commission, yet seldom pay attention to the broker's compliance.
  Now more than 30,000 forex brokers can be searched on WikiFX. You can check their regulatory status, company information, MT4/5 servers and user reviews before investing. You can also expose the scam forex broker on WikiFX APP. We will do everything to help you get your money back.
  APP for Android: https://bit.ly/3kyRwgw
  APP for iOS: https://bit.ly/wikifxapp-ios