USD/JPY
The USD/JPY pair has failed to move beyond the 105.29 price level, which has represented a key support area in the past. The longer-term trend remains bearish and there appears to be no imminent threat to that trajectory. Momentum indicators have flattened in bearish territory.
USD/JPY未能突破曾是关键支撑区的105.29价格水平。长期趋势仍然看跌,并且该轨迹似乎没有紧迫的威胁。动量指标在看跌区域趋于平缓。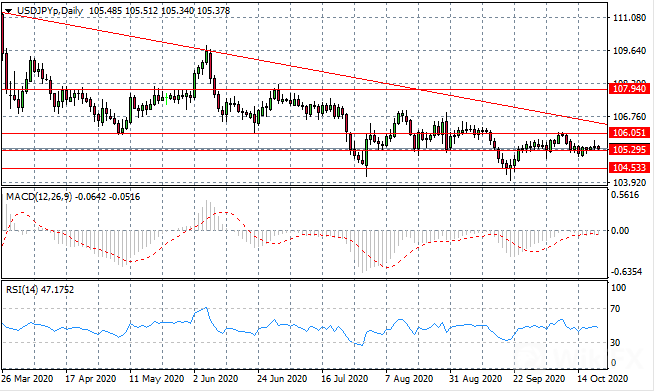 EUR/USD
The Eurodollar has found support at the 1.172 support level and ascending trendline and buying momentum appears to be moderate. The pair is now re-entering into a previous consolidation channel. Momentum indicators have upward trajectories.
Eurodollar在1.172支撑位找到支撑,上升趋势线和购买力似乎较为温和。目前该货币对正重新进入此前的盘整位置。动量指标有向上的轨迹。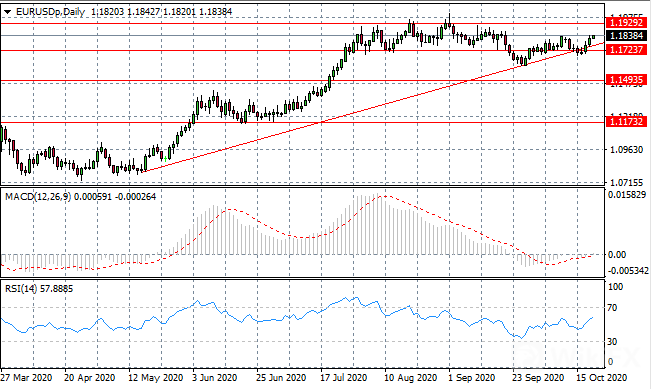 GBP/USD
The GBP/USD pair appears to be tracing the descending trendline in recent trading. A test of the 1.298 resistance level has not resulted in a break, therefore the bearish bias seems likely to continue. Momentum indicators are neutral.
近期交易中,GBP/USD似乎在跟随下降趋势线。对1.298阻力位的测试并没有成功突破,因此可能仍然倾向于看跌。动量指标为中立。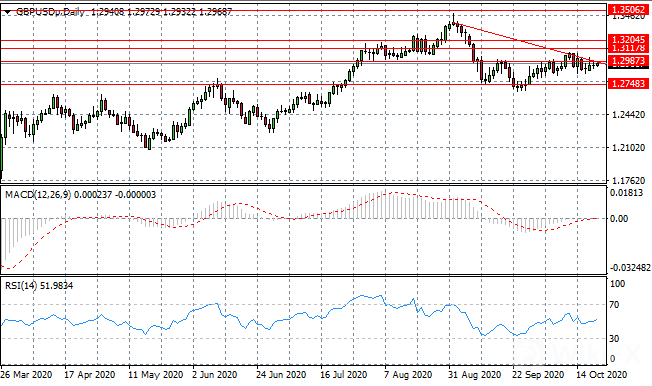 USD/CHF
The USD/CHF pair is heading back towards a recent price low at the 0.903 support level. Generally, this price area results in a bullish rebound, as the floor of a consolidative channel. Momentum indicators have downward trajectories.
USD/CHF正接近近期的价格低点0.903支撑位。通常该价格区间会导致看涨反弹并作为盘整位置的下限。动量指标有向下的轨迹。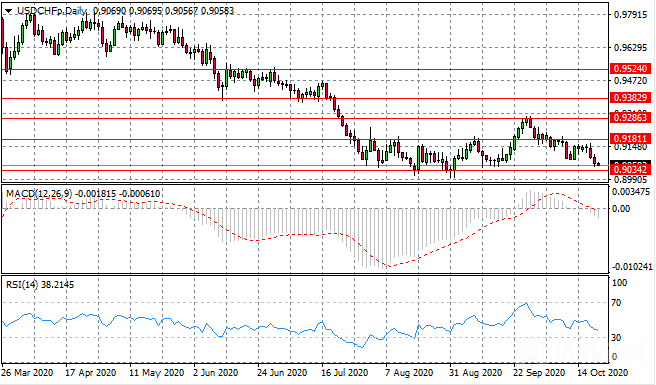 USD/CAD
The USD/CAD pair has rejected the 1.322 resistance line as the current trading range remains intact. Price action is currently heading back towards 1.302 support level. Momentum indicators have also resumed downward trajectories.
USD/CAD已拒绝1.322阻力线,因此当前交易区间保持不变。价格走势目前正回到 1.302 支撑位。动量指标也恢复了下行轨迹。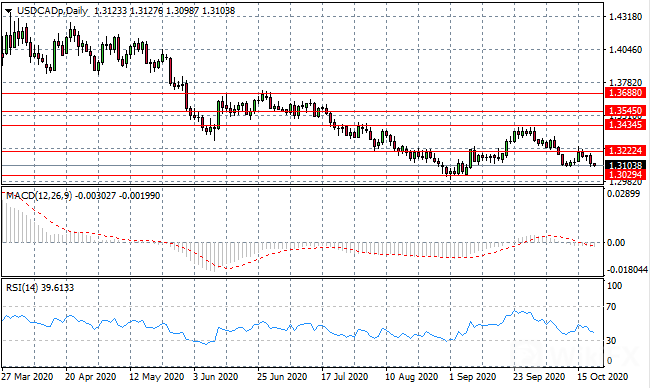 GOLD
Gold is once again testing the 1924.49 price level which represent a previous support level of a consolidation period. It appears that buyers are building momentum yet the support level remains a key hurdle to the rally. Momentum indicators have begun upward trajectories.
黄金将再次测试曾是盘整期前支撑位的1924.49价格水平。买方似乎正蓄势待发,但支撑水平仍是反弹的关键阻碍。动量指标已开始向上发展。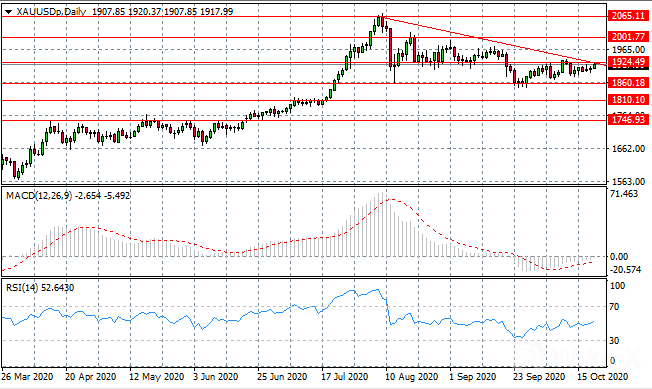 OIL
WTI continues to test the 41.69 price level more due to lack of dollar strength than conviction from buyers given the small-bodied candle in recent trading. A break is highly unlikely in the near-term given no real change in fundamentals. Momentum indicators have flattened in neutral/bearish territory.
主要因为美元不够强势,其次近期交易中小实体蜡烛线表明买方缺乏信心,所以WTI将继续测试41.69的价格水平。鉴于基本面没有实质性变化,短期内突破的可能性很小。动量指标在中立/看跌区域趋于平缓。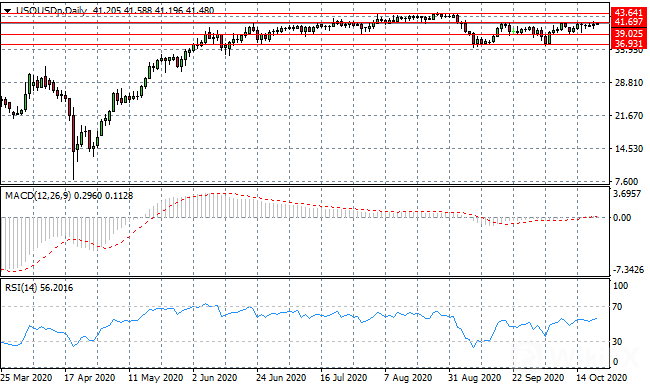 In the event of any discrepancies between the Chinese version and English version of the Daily Insights, the latter shall prevail.
以上文章中英文版本若有任何歧义,概以英文版本为准。
This article is to be used only as a reference, not as a basis for trading.
策略仅供参考 不做交易依据