Bitcoin bulls look to profit from Fridays $195M BTC options expiry
  $810 million in BTC options expire this Friday, and derivatives data suggests bulls are keen to push the price through the $50,000 level.
  Over the past ten days, Bitcoin (BTC) price tested the $44,500 resistance on multiple occasions, and this marked a 16% drawdown from the previous week's $53,000 local top. Not even the $3.4 billion long futures contracts liquidations that occurred on Sept. 7 while BTC dropped by 18.7% was enough to eliminate bulls' optimism, according to options markets data.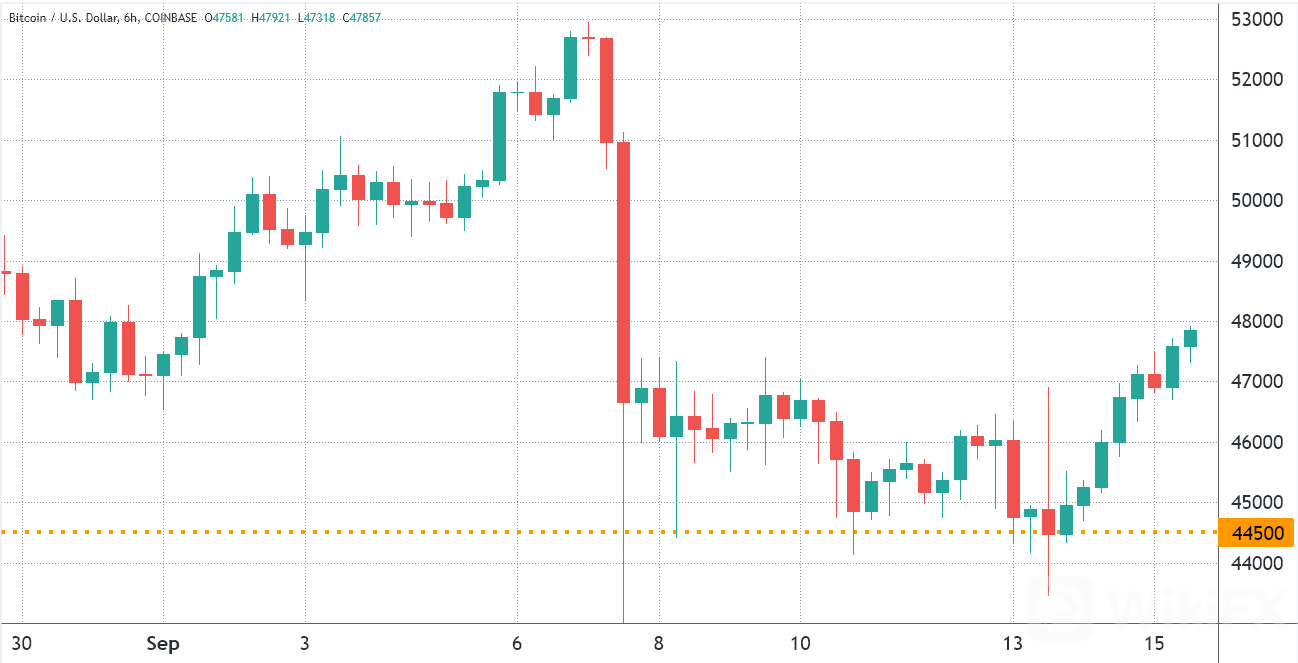 If historical data plays any role in the price of Bitcoin, the month of September presented negative performances in four of the previous five years, and BTC finished August trading at $47,110.
  Regardless of the price, adoption by institutional investors has been growing at a steady pace. On Sept. 13, Morgan Stanley, one of the largest banks in the United States, appointed a lead cryptocurrency analyst for its dedicated cryptocurrency research team.
  But the most significant positive trigger for a 50% or higher bull run comes from a potential exchange-traded fund (ETF) approval by the United States Securities and Exchange Commission (SEC). Fidelity Digital Assets, an investment arm of the $4.2 trillion global fund manager, held a private meeting on Sept. 8 with several SEC officials to discuss the benefits and risks of a Bitcoin tradable product.
  Fidelity filed for a Bitcoin ETP called the Wise Origin Bitcoin Trust in March 2021, but the regulator continues to procrastinate on issuing their final decision. Furthermore, over 20 similar applications from other firms have been made since and none have yet been; analyzed by the SEC.