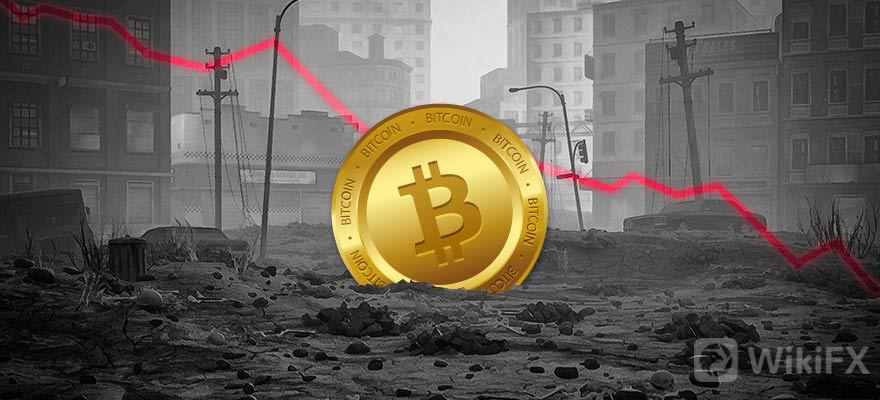 Bitcoin Market Cap Drops below $800 Billion
  BTC touched a low of $39,700 on Wednesday amid negative crypto market sentiment.
  Bitcoin correction accelerated during the Asian trading session on Wednesday after the worlds largest digital asset dropped below $40,000 for the first time since 6 August.
  According to Coinmarketcap, Bitcoins market cap dipped below the important level of $800 billion today. However, the crypto market dominance of BTC saw a jump in the last 24 hours as altcoins dropped heavily during the mentioned period.
  One of the major reasons behind the latest dip in Bitcoin is the negative crypto market sentiment. The data from Santiment, a leading crypto analytics platform, shows that 'Buy the Dip' activity among BTC traders has decreased sharply during the recent correction.
  "Traders & Hodlers still sit in a very fearful speculative position on Bitcoin, and the normal buy the dip crowd is more timid than usual, according to our data. Typically, the extreme FUD levels are less risky times to add to BTC & altcoin positions," Santiment highlighted.
  The overall market cap of Bitcoin is now down by approximately $100 billion in the last seven days.
  Bitcoin Liquidations
  Earlier this week, Finance Magnates reported a surge in the liquidation of long Bitcoin positions due to a massive dip in BTC. The overall crypto liquidations have jumped significantly in the last 24 hours as the crypto market saw the liquidation of approximately $470 million worth of long positions. Nearly $200 million worth of long BTC positions got liquidated in the last 24 hours.
  Commenting on the recent Bitcoin correction and liquidation of long BTC positions, Yann and Jan, co-founders of Glassnode, said: "Bitcoin Long Liquidation Dominance rose above 65% during the recent sell-off. This is even higher than the sell-off earlier this month suggesting many leveraged traders tried to catch the falling knife."
  Overall, the market cap of digital assets dipped by nearly $250 billion in the last 4 days. At the time of writing, the total value of cryptocurrencies stands at around $1.8 trillion.