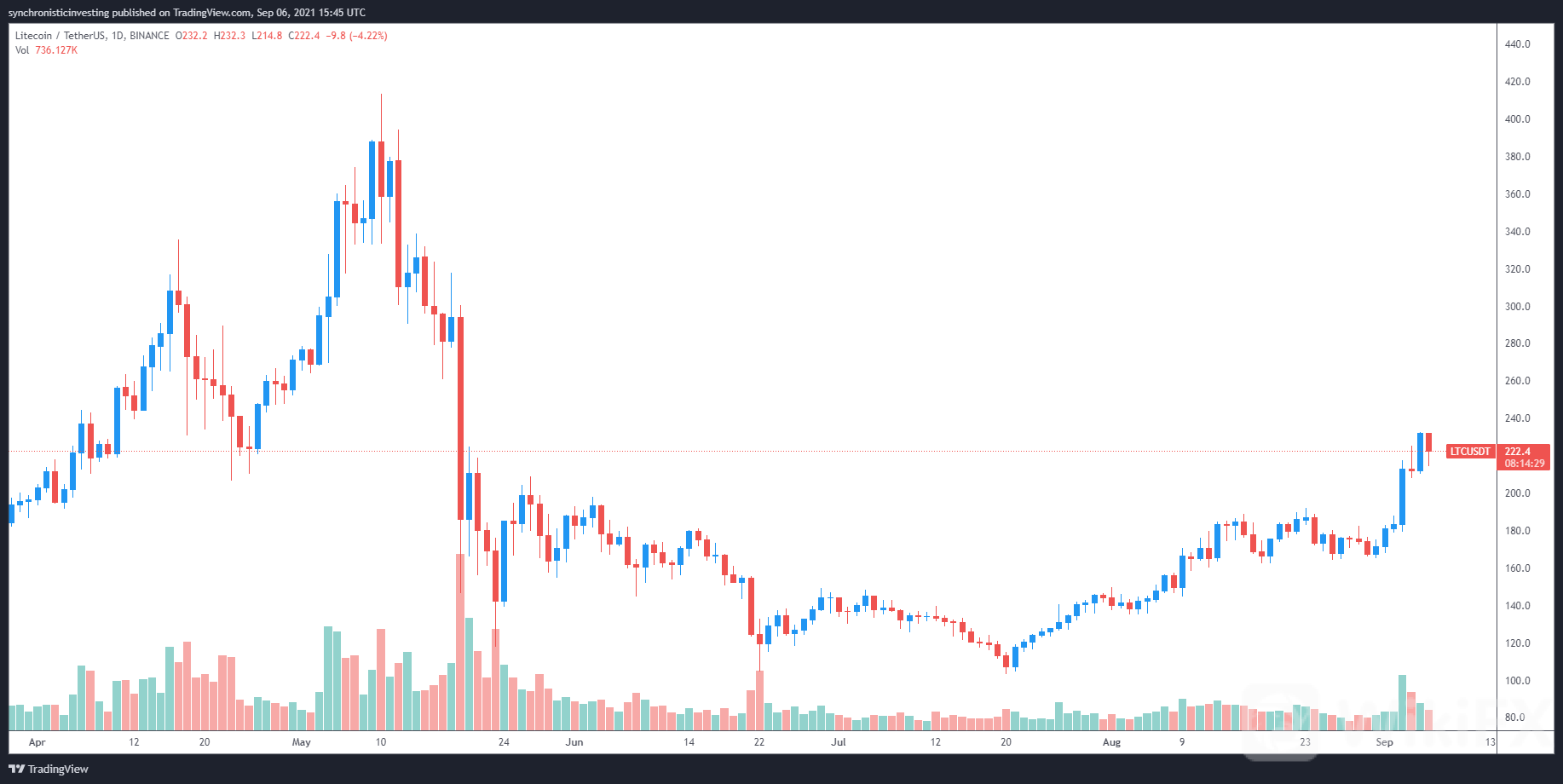 Bitcoins steady climb toward new highs is bringing about the usual breakout from legacy altcoins like LTC, BCH and XLM.
  Bitcoin (BTC) has been the uncontested cryptocurrency market leader since its creator launched the digital asset in 2009 and to date, it continues to be the dominant force in the industry.
  This truth was put on display on Sep. 6 when BTC price rose to the $52,000 level and ignited a market-wide rally that lifted the price of small- and large-cap altcoins.
  When Bitcoin rallies, most of the legacy coins like Litecoin, Bitcoin Cash, XRP and Stellar tend to move in tandem. Now that BTC looks ready to test new highs, let's take a look at how the so-called 'dinosaur tokens' are doing.
  LTC/USDT
  Litecoin (LTC) has often been touted as the silver to Bitcoins gold because its faster protocol was partially modeled after the top crypto, but modified to increase the token supply and block time.
  One notable modification to the blockchain over the past few years was the addition of Mimblewimble technology to help increase user privacy and network scalability.
  Data from Cointelegraph Markets Pro and TradingView shows that since hitting a low near $165 on Aug. 31, the price of LTC increased 41% to a daily high of $233 on Sep. 6 as the market-wide momentum from Bitcoins recovery to $52,000 brought life to the market.