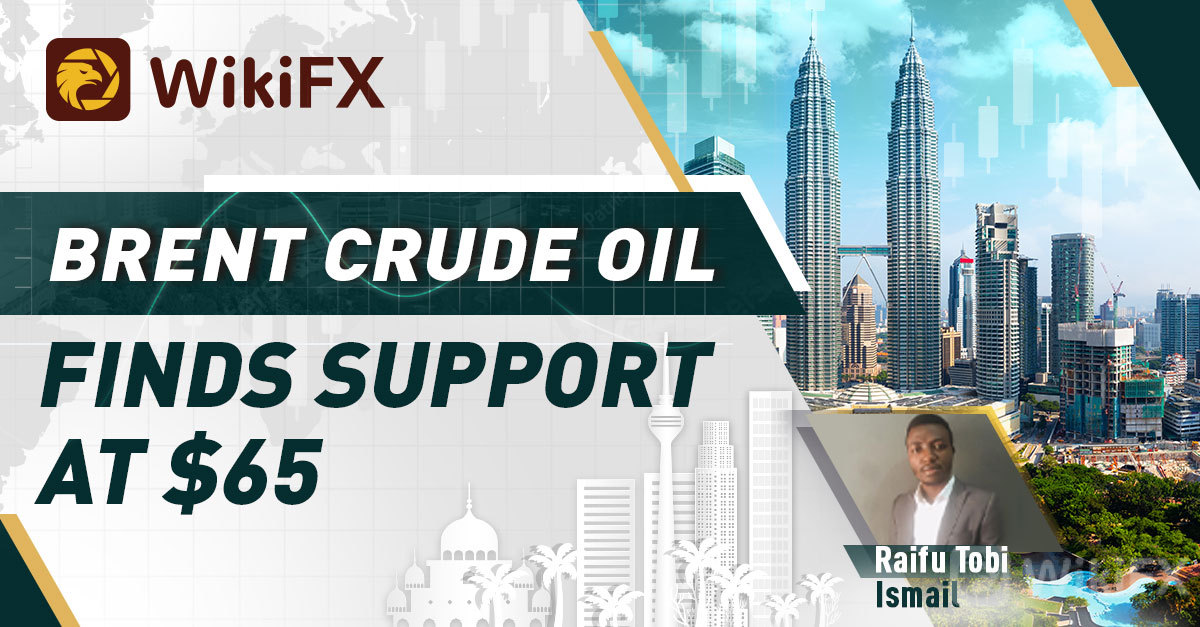 BRENT CRUDE OIL FINDS SUPPORT AT $65
  The price of Brent crude oil has been declining ever since it got to the year 2021 highest price at $77. Price finally found support at May's low, $65, after several weeks of crashing.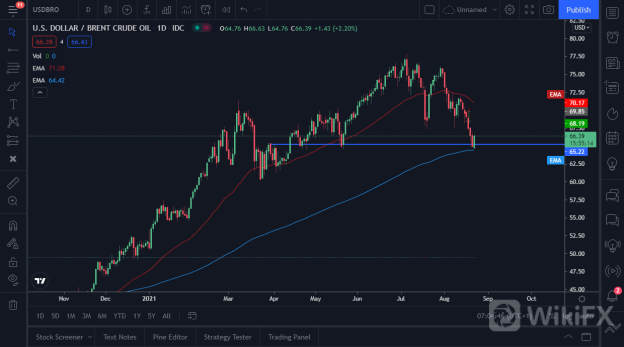 Brent crude oil continued to rally into the year 2021 from the bullish run that started in 2020, the pandemic year. The rise in the price of oil has resulted from the decrease in supply as the pandemic halts oil production. The increase in the demand for oil as the economy reopens enhances the further increase in the oil price.
  But, OPEC has agreed to increase oil production in the last OPEC MEETING that was held in July. The increase in oil production is to meet the potential demand as life is gradually coming to normal after the pandemic.
  Brent crude oil's price declines as oil production increases, crashing to $65 from $77 per barrel. OPEC planned to gradually increase oil production.
  The fall in the price of Brent oil is coming to an end as the price reached strong support on Friday. Price got rejected as the market opened during the early trading hours of Monday. The price of Brent crude oil is trading at $66.38 at publishing time. The 200-day MA is also used as support as the price bounced from it on the daily timeframe.
  Price rose from $65 to the year's highest price the last time it traded at this support level. If the support still holds, the price of Brent crude oil will bounce back and rally to the recent high or make a new high as Goldman Sachs predicted. Failure of the support to hold or reject price will see Brent crude oil trade lower, and $62 is the next support level.