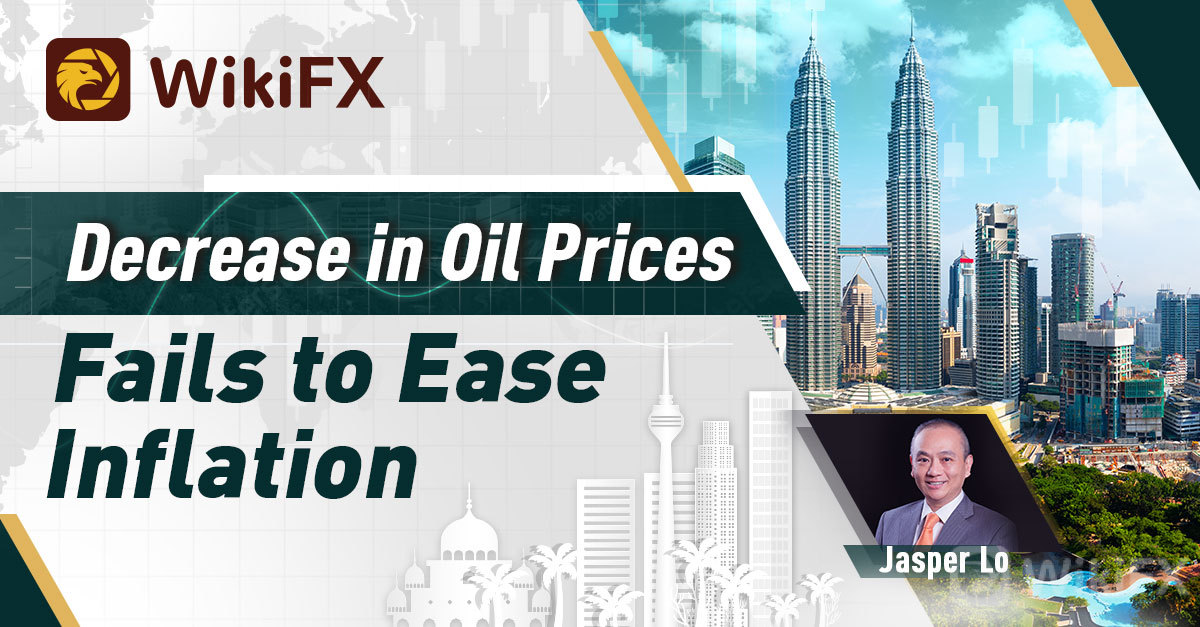 Decrease in Oil Prices Fails to Ease Inflation
  Here is a question from a journalist, i.e., will the global inflation fall back dramatically because of the steep decline in oil prices in the upcoming September and Q4? Not really. On the contrary, it may continue to escalate as the prices have a chance to rebound if raised by the Organization of Petroleum Exporting Countries (OPEC), coupled with the following factors.
  To begin with, oil prices have dropped recently. WTI has plunged from the high level at USD 77 to USD 61.74, dropping by nearly 20%, equivalent to USD 15.26. Technically, the price, together with the trough at USD 61.56 on May 21st, has formed a double bottom. A price adjustment may be completed this time, a curtain-raiser to price rallies.
  The recent slump in oil prices is ascribed to the worsening pandemic worldwide and unexpected hurricanes in the Gulf of Mexico this summer. The former has made more adverse impacts on price. Nevertheless, in balance, it is not a factor posing longstanding pressure to oil prices. The stock markets in Europe and the U.S. have withstood the exacerbating pandemic without a plummet. On the other hand, it will be alleviated someday, which is proved by India, a country starting to recover to normalcy and gradually lift lockdown after seeing early COVID strains wreck havoc nationwide.
  It is believed that OPEC led by the Kingdom of Saudi Arabia (KSA) won't stay aloof or turn a blind eye to oil prices in decline, thus giving rise to cautious but optimistic attitudes towards the price trend. In addition, all other energy futures, such as natural gas, haven't been stricken by a steep slump in prices as WTI was. Therefore, energy-related prices still embrace an overall uptrend, thereby intensifying the difficulty of inflation to fall back.
  Affected by the extreme weather, the reduction of crop yields has become a new normal on the horizon, leading crop prices to increase. The uptrend of price has been embraced by wheat, oat, sugar, coffee beans, cotton, and rice to different extents, despite the prices regarding soybeans and maize falling in decline. Speaking of poultry and livestock, the prices of cows and poultry have skyrocketed recently. Ditto for the majority of various fundamental metals. CRB commodity price index has merely fallen back to 220 from a high level at 235.
  It is worth noting that inflation is influenced by related commodity prices, housing prices as well as wages. Industrial powers and metropolises worldwide witnessed housing prices up 20% to 30% over the past year, thus causing rents to soar, owing to the pump priming conducted by central banks. The growth of wages in Europe and the U.S. was significant in the last year due to economic recovery and inflation. The annual salary averagely increased by 4.11% in the U.S. As a result, the increase in housing prices, rents, and wages can fuel inflation further. According to these facts, inflation in both the U.S. and the rest of the world is unlikely to have a sharp fall from my perspective. As for reflation trading, S&P 500 index can triumph in the future.