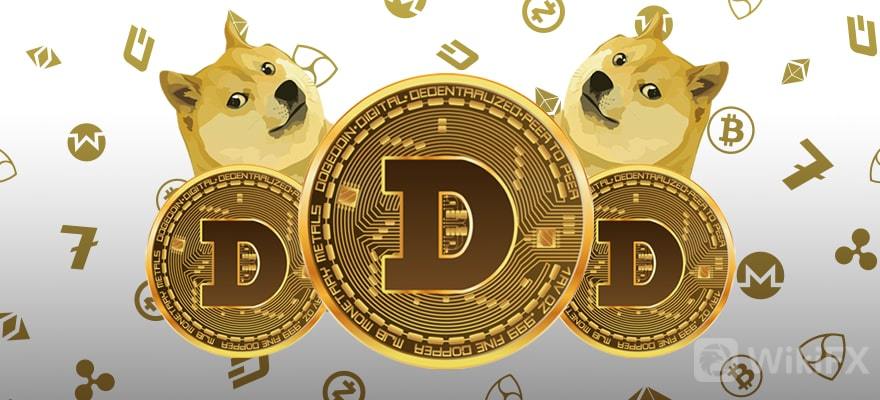 Market Cap of Dogecoin Drops below Solana, Polkadot, and USDC
  DOGE now has a market cap of approximately $28 billion.
  Dogecoin saw a substantial drop in retail interest during the last few weeks as the price of DOGE lost nearly 30% of its value since 23 August 2021. As a result, Dogecoins market cap dropped sharply during the mentioned period.
  According to Coinmarketcap, DOGE is down by nearly 10% in the last 24 hours. Dogecoin is now the 10th most valuable digital currency in the world with a market cap of $28 billion. The total market capitalization of Dogecoin dipped below the market value of Solana (SOL), Polkadot (DOT), and stable coin USDC.
  The worlds 10th largest cryptocurrency is currently trading near $0.21. DOGE now accounts for approximately 1.5% of the overall crypto market cap. Dogecoin touched an all-time high of $0.73 in May 2021. Despite the recent correction, DOGE is up by more than 5,000% in 2021.In May 2021, Dogecoin became more valuable than XRP after DOGE jumped by more than 50% within 24 hours on 4 May. The cryptocurrency also crossed the market cap of $90 billion during the same week. Since then, DOGE has been in a constant decline.
  Crypto Correction
  The crypto market saw a correction of approximately $200 billion on Monday. Apart from Dogecoin, several other leading cryptocurrency assets including Bitcoin (BTC), Ethereum (ETH), Cardano (ADA), and XRP dropped heavily in the market.
  Commenting on the recent crypto market correction, Simon Peters, Market Analyst at eToro, said: "Bitcoin and ether both experienced a weekend slip after a week of climbing back to previous highs. BTC began the week below $45,000 after the flash crash of the week before. Having risen across the week to near $49,000 levels the price collapsed again on Sunday, falling away to now trade around $45,500. Likewise, ETH began the week trading around $3,200 before rising to a high of $3,652 on Thursday. The token began a decline earlier than bitcoin though, falling away from Thursday and across the weekend to now trade below $3,200 – a 13% decline."