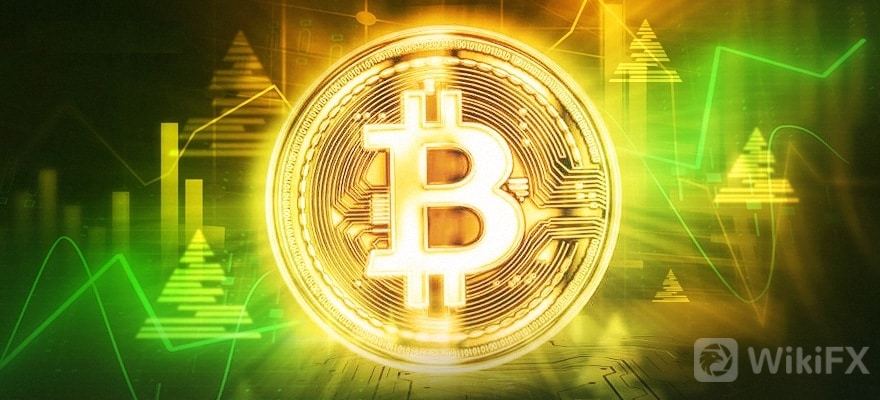 El Salvador and Bitcoin Adoption: Between the Optimism and Skepticism
  El Salvador became the first country in the world to make the biggest cryptocurrency by market cap legal tender.
  El Salvador and its President Nayib Bukele have been a trending topic among the crypto community due to the countrys adoption of Bitcoin (BTC) as legal tender.
  Although the measure has been praised by cryptocurrency advocates globally and key industry players, others are skeptical regarding such a manoeuvre made by the Central American nation with a population of around 6.54 million.
  But first, let's dig into the recent developments about how Bitcoin became legal tender in El Salvador. In June, the country, which uses the US dollar as the go-to fiat, officially recognized BTC as a legal tender as the country's legislature passed a bill with a 'supermajority'.
  In total, 62 legislative members out of a total of 84 voted in have favor of the bill, while 19 members opposed and three abstained.
  Bitcoin – El Salvador Timeline
  The day after the bill was passed, Bukele signed the so-called Bitcoin law. Afterwards, the Salvadoran President deployed a strain of announcements related to the development of the cryptocurrency industry within the nation. In fact, that same day, Bukele announced that LaGeo SV, the countrys geothermal electrical company, will be building a plan to establish geothermal facilities for Bitcoin mining in the wake of making the crypto officially a legal tender.
  "I've just instructed the president of LaGeoSV (our state-owned geothermal electric company) to put up a plan to offer facilities for Bitcoin mining with very cheap, 100% clean, 100% renewable, 0 emissions energy from our volcanos," Bukele wrote in a tweet at that time, adding that he expects the crypto industry to evolve 'fast.
  After Bitcoin became a legal tender officially in El Salvador, President Bukele announced an airdrop of $30 worth of Bitcoins to every adult citizen in the Latin American country. First but, they have to download the El Salvador governments official Bitcoin wallet application, Chivo.
  As the popularity of El Salvadors Bitcoin law skyrocketed across the world, even trending in social media platforms and Google searches because it set a precedent in some way from an economic and a political point of view, Bukele did not stop in making manoeuvres to strengthen its pro-crypto stance.
  Government Buying BTC
  In fact, he took it to a government level by revealing early in September that El Salvador holds 400 Bitcoins, and he keeps increasing BTC holdings, as the crypto market has been plummeting, making the well-known 'buy the dips' investor manoeuvre.
  About this matter, Javier Pastor, Sales Director at Bit2Me, a Spain-based crypto exchange, told Finance Magnates: "In general, governments generate mistrust, and the decisions they make are viewed with suspicion and skepticism. In this case, we have to separate the strategy of introducing Bitcoin as a new legal tender and what that means on a financial level, not only for El Salvador but globally with new money outside the unique system that had operated during the last century. Fiat! It is a challenge but also an international positioning that introduces a factor unknown until now. Money that does not depend on the monetary sovereignty of any country, money based on mathematics and cryptography."
  In addition, Pastor pointed out that Bitcoin cannot be viewed as a synonym of corruption or the reason for the increasing corruption of a country. "We must not fall into the trap that many will be preparing: 'Look at the failure of Bitcoin as legal tender in El Salvador, corruption continues or has increased.' I insist, Bitcoin is not corrupt, but in the hands of adulterers, any kind of money can be open to criticism of that model," he added.
  Bukele and Bitcoin Law: A Populist Maneuver?
  But, Bitcoin adoption in El Salvador came accompanied by controversies surrounding its feasibility to guarantee economic stability for the country, as of 2020, the Gross Domestic Product (GDP) in El Salvador was worth $24.64 billion, and the real political reasons behind such a manoeuvre. Bukele has been under scrutiny because the opposition has qualified him as a populist and even as a 'dictator.'
  This latest adjective was granted because the Congress of El Salvador, dominated mostly by Bukele's New Ideas Party with 56 out of the 84 seats in the Legislative Assembly, voted in May to remove the magistrates of the Supreme Court's constitutional chamber, sparking concerns over a sole concentration of the government power onto Bukele.
  Also, a few weeks ago, the Supreme Court opened the doors for Bukele to be reelected by issuing an order, asking the Supreme Electoral Tribunal to allow a president to seek reelection.
  In addition, nationwide protests have arisen since BTC became a legal tender in the country, with some people holding signs saying 'democracy is not for sale.' A recent survey published by Sherlock Communications revealed that 54% of Salvadorans do not know about Bitcoin or other cryptocurrencies and how they work.
  Some Salvadorans responded in the study that access to more friendly-user platforms would help them get a clearer understanding of the cryptocurrency sphere.
  The Future of Bitcoin as Legal Tender in El Salvador
  Moreover, the International Monetary Fund (IMF) issued a blog post in July addressing the matter of adopting cryptos as national currencies, and as expected, it had a cautious approach about the issue: "Cryptoassets are unlikely to catch on in countries with stable inflation and exchange rates, and credible institutions. Households and businesses would have very little incentive to price or save in parallel crypto-assets such as Bitcoin, even if it were given legal tender or currency status. Their value is just too volatile and unrelated to the real economy."
  Still, well-known Bitcoin advocates like Dan Held, who is also the Director of Growth Marketing at Kraken, a major US-based crypto exchange, shared with Finance Magnates his optimistic forecast for the crypto industry in the years ahead after El Salvador adopted BTC as a legal tender: "El Salvador's adoption of Bitcoin is an interesting monetary move. It's very possible well see a different approach by governments in the coming years, geared more towards holding Bitcoin as a reserve asset."
  In case that Bitcoin law becomes a success in El Salvador, Pastor told Finance Magnates that it would have a very positive impact on the industry: "Regardless of whether or not other countries copy the version of the Bitcoin Law, I hope that during this time, this measure will wake up many people and begin to consider the use of Bitcoin as an alternative to fiat money. (…) The success of this technology will be the choice of humanity, of the citizens of any country in the world, not the imposition or regulation that makes Bitcoin a legal tender by the nations."