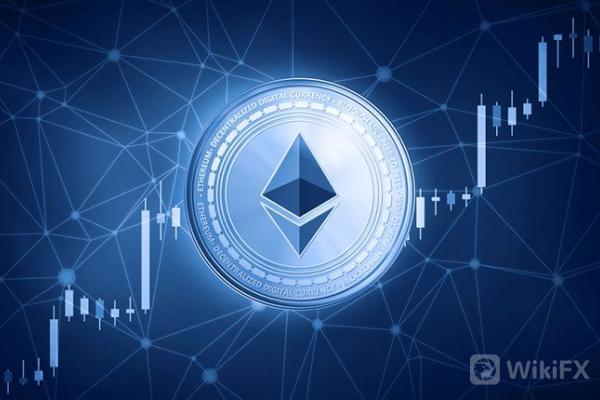 Ethereum value has taken some hits in the past few months as the coin has since significant losses in the price after the digital asset had hit its all-time high back in May. The price of ethereum had gone as high a $4,300, but the price has since crashed over 50% since then and now sits at less than $2,000 at the time of this writing.
  Notwithstanding, crypto analyst and trader Kaleo predicts that the price of ETH is set to grow immensely in the next 12 months. The crypto analyst looks through movements of ethereum from back in 2017 and predicts that based on this, the digital asset is poised to experience a parabolic rally in its price.
  The long-term price prediction from Kaleo puts the digital asset price at over $10k, following a major altcoins season. The analysts prediction puts the price of ethereum at well over an 860% increase in the second half of the year 2021.
  Ethereum And Bitcoin Price Predictions For 2021
  Taking to his Twitter, which remains his primary method of communication, Kaleo gave a couple of predictions regarding the prices of the top two digital assets in the space.
  According to the crypto trader, the price of bitcoin was going to see another run-up that would put the digital asset in a six-figure discovery range. Joining the ranks of crypto analysts who have put the price of the number 1 crypto coin at $100,000 before the year runs out.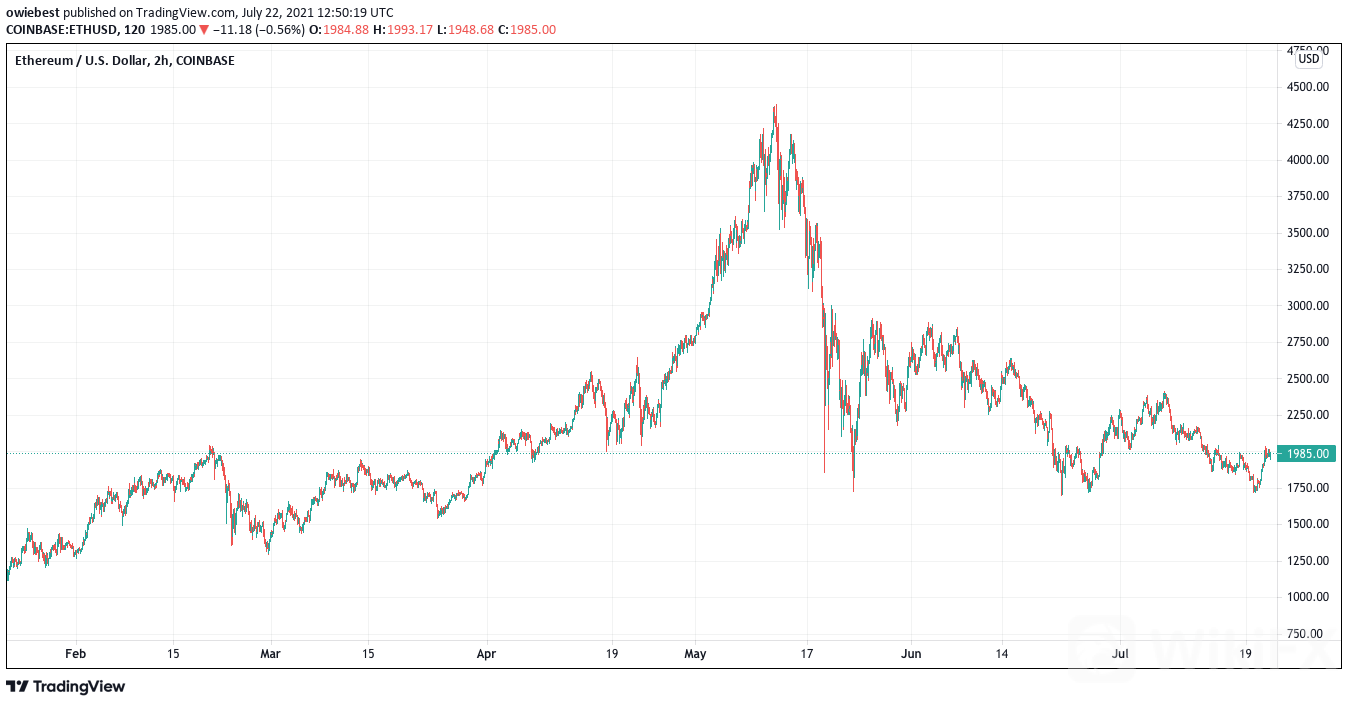 ETH price down over 50% since all-time high | Source: ETHUSD on TradingView.com
  In line with this, Kaleo put the price of ethereum at a whopping $10,000, not minding the current bearish sentiments that continue to rock the markets as digital assets have continuously lost value amid sell-offs from investors.
  The tweet further went on to predict more adoption from institutions and governments. While simultaneously calling out that there will be continuous FUDs from institutions and governments surrounding cryptocurrencies.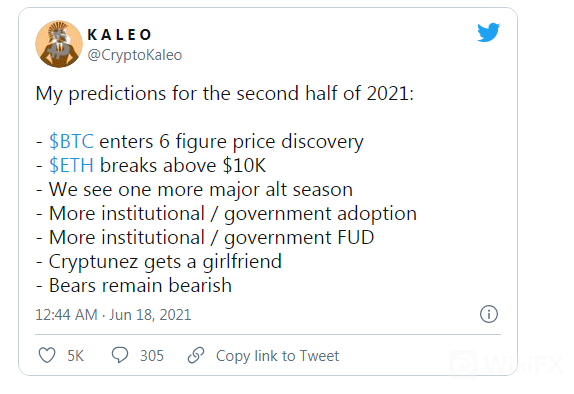 Long-Term Predictions For 2022 To 2023
  Kaleo, who uses the handle @CryptoKaleo on Twitter, posted a follow-up tweet containing even more longer-term predictions for the top crypto coins. The tweet included price predictions for both bitcoin and ethereum, and predictions for major regulations to follow. But unlike the first predictions for the second half of 2021, these predictions were much more bearish, explaining that prices would crash in this time period.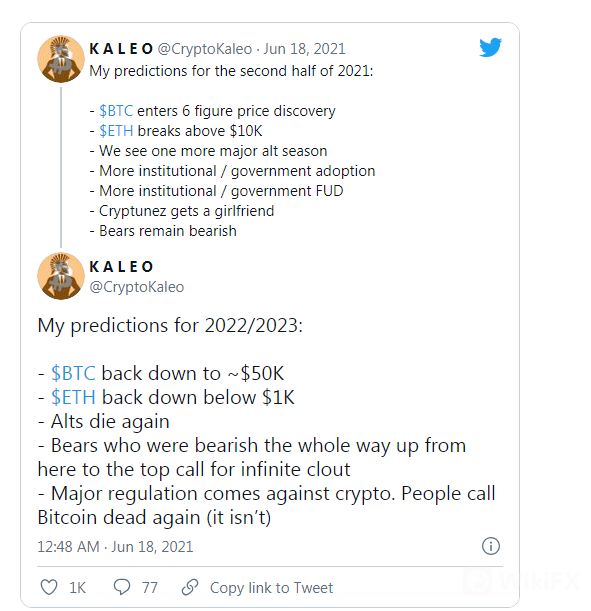 Kaleo sees the price of ethereum falling over 90% after it hits its predicted $10,000 in the second half of 2021. Calling the price crash to be under $1,000 when this happens. Altcoins were also predicted to crash at this point, putting the general market at this point in a bear stretch.