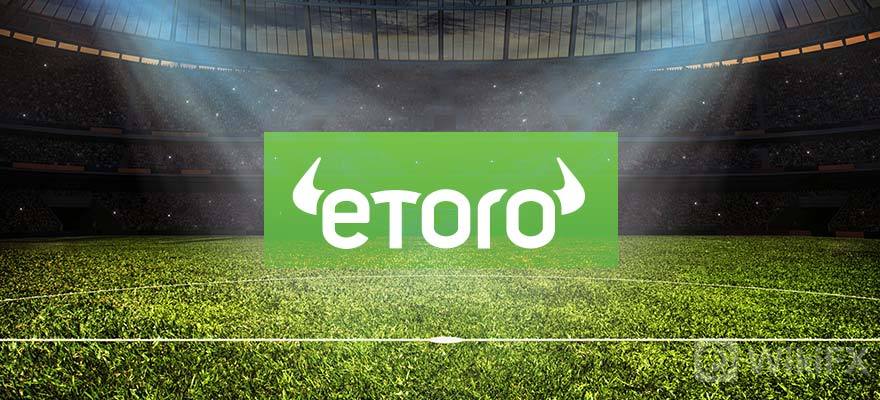 eToro Expands Sports Presence, Sponsoring 8 Italian Football Clubs
  The broker will sponsor the clubs for the 2021-22 play season.
  eToro has expanded its presence in the sports field yet again, and inked sponsorship deals with eight Italian football clubs playing in the countrys top league, Serie A.
  The clubs are Bologna F.C., Cagliari Calcio, Genoa C.F.C., U.C. Sampdoria, U.S. Sassuolo Calcio, Spezia Calcio, Udinese Calcio and Hellas Verona F.C. eToro will continue to sponsor them for the 2021/22 playing season.
  As per the signed agreement, the broker will have exposure to an extensive range of marketing opportunities offered by the clubs, including matchday LED boards, media backdrops, tickets and digital rights.
  Additionally, eToro inked an LED-only deal with another Italian football club, U.S. Salernitana 1919.
  Commenting on the sponsorship deals, Emanuela Manor, Italian Regional Manager at eToro, said: "eToro believes that sponsorships are a powerful tool for connecting with the communities at the very heart of a sport. With more people than ever engaging with the capital markets this year, financial education has never been so important. We will be working with the clubs to make the financial markets more accessible, bringing fans closer to the action and educating them on investing."
  A Major Push for Brand Recognition
  Sports sponsorships have turned out to be one of the preferred marketing channels for financial services companies to create brand recognition.
  eToro, which is preparing for a US stock exchange listing, is a mammoth when it comes to sports deals. The Israeli broker is backing giants like Arsenal and several other football clubs in the UK and Europe. Moreover, it is the main partner of the French football club, AS Monaco.
  But, the brokers deals are not confined only to football, as it is closed a 3-year sponsorship deal with Rugby Australia earlier this year.