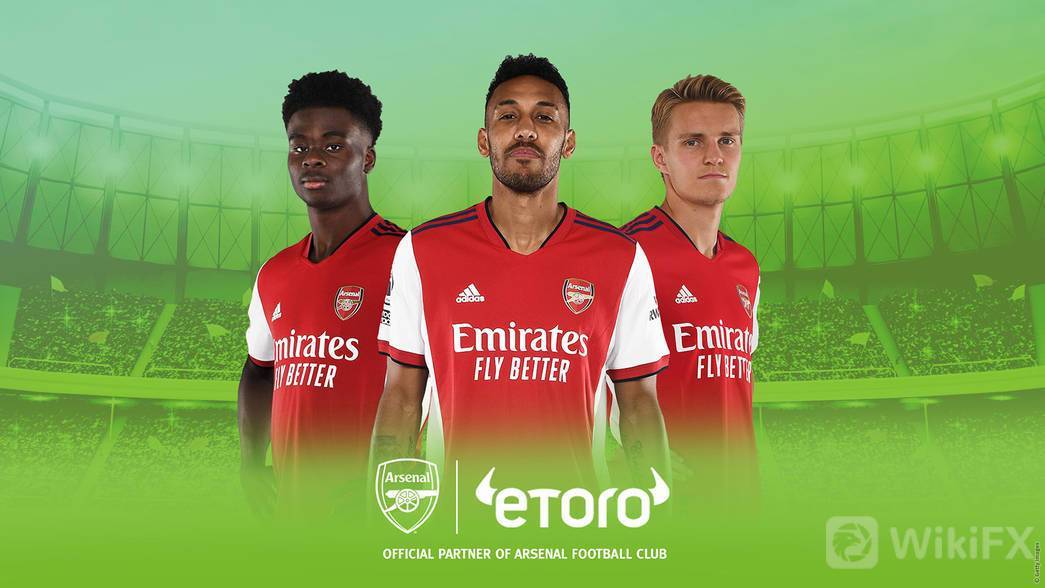 eToro Partners with Arsenal to Expand Global Sponsorship Portfolio
  The financial services provider signed a multi-year deal with Arsenal.
  eToro, a multi-asset investment platform, announced a partnership with Arsenal Football Club today, one of the most popular football clubs of the English Premier League (EPL).
  In an official announcement, Arsenal mentioned that the club is delighted to sign a multi-year deal with the worlds leading social investment network. Through the latest partnership, eToro is planning to enhance its global brand awareness.
  In the last few months, eToro has expanded its sponsorship portfolio significantly through deals with some of the leading names in the English Premier League, including Aston Villa and Newcastle United.
  "eToro has a strong track record in football sponsorship and we are very pleased to establish a long-term partnership with one of the leading investment platforms. The eToro partnership is a significant part of our commercial growth strategy and were looking forward to delivering informative, educational campaigns to our millions of supporters worldwide about the benefits of prudent investment," Peter Silverstone, Chief Commercial Officer at Arsenal, said.
  Apart from the EPL, eToro has formed several partnerships with other European football clubs. In June 2021, the broker expanded its collaboration with AS Monaco, a leading French football club. eToro became the main partner of the club through a multi-year deal.
  International Sponsorship Portfolio
  eToro is one of the biggest sponsors of the global football clubs. The companys sports sponsorship portfolio includes leading clubs from the UK, France, Germany and the Czech Republic.
  Commenting on the latest partnership with Arsenal, Dylan Holman, Global Sponsorship Manager at eToro, said: "Were delighted to have partnered with Arsenal. As a global multi-asset investment platform, we want to open up the financial markets to everyone. We look forward to working with the Club to help bring fans closer to the action along with educating them on investing."
  In its latest quarterly results, eToro reported a significant growth in net trading income and registered users. The companys net trading income reached $291 million in the second quarter of 2021.