The EUR/USD forecast seems slightly positive on the day as we expect some consolidation of yesterdays biggest daily gains in the Greenback.
  EUR/USD traded at 1.1750, in danger of a further slide towards the August lows at 1.1660. Short squeezes should remain below this weeks peaks at 1.1845 to maintain downside momentum.
  In addition, the Feds rethinking of tapering is probing bears. According to Reuters, 51 economists believe that tapering will take place in November due to inflation concerns. Additionally, hints that new vaccines are on the way seem to have boosted the latest consolidation. Additionally, Delta covid variants seem to have had a downbeat effect on the US Q3 GDP.
  As of press time, the 10-year Treasury yields were hovering at 1.33%, while S&P 500 Futures remain directionless.
  Meanwhile, the UK Financial Times (FT) story about European Central Bank (ECB) Deputy Governor Philip Lane pointing to a faster inflation increase sparked the Euro price spike yesterday. Still, he was rejected by the ECB soon after.
  On Friday, markets in Europe and the US closed on a positive note, while Asian markets were also relatively flat, with Chinese markets, particularly under pressure.
  As we close out a week that saw investors largely passing the time before the FOMC meeting next week, the European open on Friday looks set to be a positive one.
  The final EU CPI reading for August is also expected to confirm a 3% rate and core prices of 1.6%, pointing to the ECB needs to raise rates before market forecasts of 2025.
  A report circulated yesterday implied that the ECB would achieve 2% inflation before the end of the year. However, the ECB has had trouble getting close to 2% over the last ten years, let alone averaging 2% over 18 months, so such an outcome seems highly speculative and unlikely.
  EUR/USD Price Technical Forecast: Bears Dominating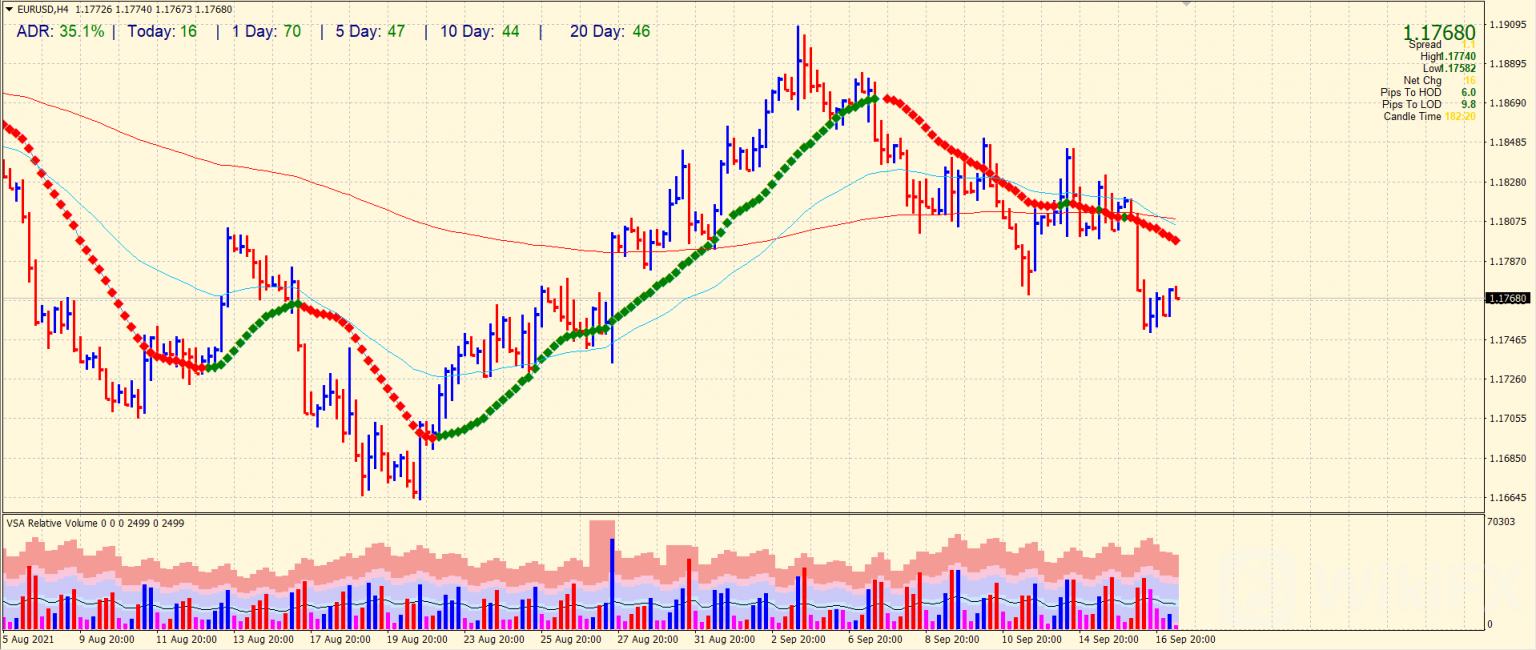 The EUR/USD price posted some gains from the monthly lows of 1.1750. However, the pair still lacks some follow-through momentum to surpass the key 1.1800 level. The volume of upside attempts is declining, which indicates that a broad bearish trend remains intact. The average daily range is 35%, which is healthy for the pair during the Asian session. However, the decisive figure is still 1.1800, which will decide the direction. Any break above the level may lead towards the weekly highs of 1.1845.
  Stay tuned on WikiFX. All the need-to-know Forex basics EVERYDAY!