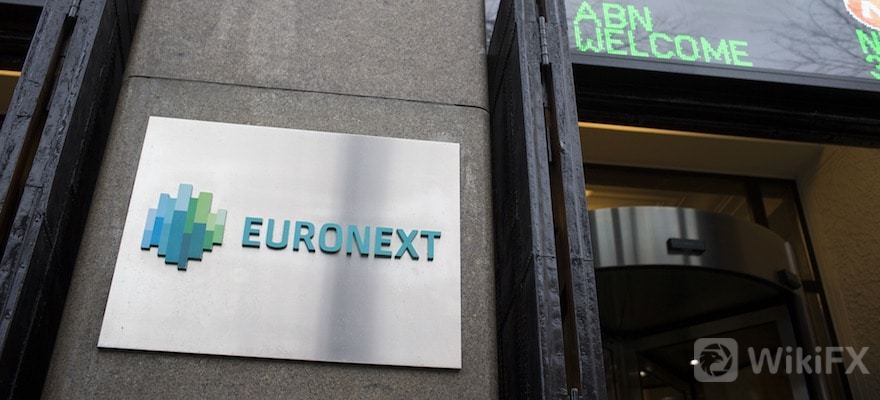 Euronext Sees a Surge in FX Volumes of 17.1% during September 2021
  The commodity markets in Euronext experienced a monthly decline of -19.9%.
  Euronext, a leading European trading venue operator, published its trading volume metrics for the month of September on Wednesday, noting that total FX volume soared for the period compared to August 2021. According to the figures, it hit $407.81 billion, which is up 17.1% compared to the prior months number of $348.13 billion.
  Also, the average daily volume (ADV) in the forex market across the operator was $18.53 billion, another surge on a monthly basis of 17.1% compared with August's number of $15.82 billion. Still, it represented a decline of -13.1% from a yearly perspective, as the figure was $21.33 billion in the same period last year. Equity volume was 15.788.517 lots in the derivatives markets during September, which was a rise of 49.7% monthly from August's figure of 10.546.465 lots.
  The commodity markets saw a fall of -19.9% on a monthly basis to hit 1.674.051 lots. Still, it was positive on a yearly perspective after surging by 13.5%, whose number was 1.474.549 lots in September 2020. Its average daily volume was 76.093 lots last month, Euronext reported.
  Moreover, the total cash market number of transactions accounted for 77.301.788, up 20% from Augusts figure of 64.488.084. Also, its ADV was 3.513.718, Euronext added.
  Euronext August Metrics
  As Finance Magnates reported, total Euronext FX volume for August plummeted -12.9% to $348.13 billion, which is down from the figure seen in July of $399.63 billion. Additionally, it represented a yearly decline of -12.5% from $397.84 billion, which was witnessed in the same period last year. As a result, the average daily volume (ADV) for the forex market in August was $15.82 billion, which is down -12.9% from $18.16 billion posted in July. On a yearly basis, the ADV FX volume fell by -16.5% compared to $18.94 billion, which was the number registered in August 2020.
  In terms of average daily volume for both fronts, the total futures ADV was 236,051 lots for August. This is down -13.5% from the number seen in July of 273,048. Furthermore, total options ADV hit 338,309 lots for the period, which is up 17,3% on a yearly basis compared to August 2020, where the figure was 326,210 lots.