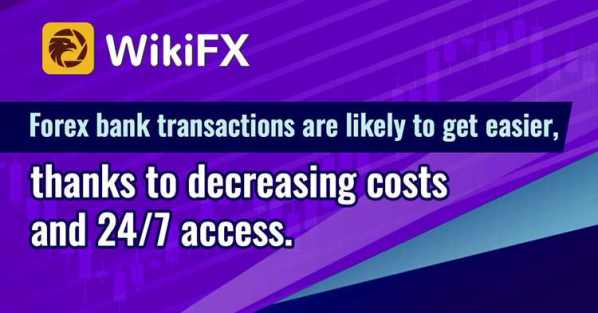 The establishment of South Africa's first real-time currency bank account addresses the dual issues of lower transaction fees and 24/7 visibility and access.
  According to a recent poll conducted by News24, 83 percent of adult respondents do not have a forex bank account, but 89 percent would acquire one if it was quick, convenient, and cost-effective.
  Only 17% of respondents said they had an active currency bank account in a study conducted by News24 in February. The remaining 83 percent mentioned three key reasons for not having an account: the amount of administrative work necessary (33%), the cost (38%) or their bank's refusal to offer one (29 percent ).
  To address some of these issues, Discovery Bank has released its comprehensive, real-time FX functionality on the Discovery Bank app.
  The new app will provide you access to the first Real-Time Forex Account available on your banking app 24 hours a day, seven days a week, where you may open, convert, save, and pay in seconds.
  Discovery Bank's CEO, Hylton Kallner, says the business thought a complete forex capacity was a must in an increasingly global world, with one item on clients' minds: ease.
  "We've put a lot of effort into removing the obstacles to dealing in foreign currencies, which have included long settlement times, complicated procedures, and ambiguous transaction prices in the past."
  "With our fully digital banking infrastructure, clients may add a Dollar, Pound, or Euro account to their banking portfolio in under a minute and quickly convert Rands to save and transact at real-time conversion rates via the Discovery Bank app."
  Clients will not be charged foreign currency conversion transfer fees for transactions between their various forex and Rand accounts since Discovery Bank Forex Accounts will be open 24 hours a day, 7 days a week. All transactions will be executed immediately, without regard to the day of the week or market trading periods.
  "This is just one of many improvements to our product and feature lineup that we'll be making throughout the year." We designed this service to make it easy for customers to handle their currency transactions with their other Discovery Bank accounts.
  "Clients have access to everything they need in one spot, including a holistic view of all transactions, beneficiaries, balances, and an exchange control allowances tracker, providing them more control. Clients will also have access to professional Discovery Bankers in our contact center at all times "Kallner says.
  With no minimum amount and straightforward and flexible fees, you may start saving in Euros, Pounds, and US Dollars right away. You may also send money to over 60 different countries.
  "Clients will know the precise transaction rates and costs because of our technological breakthroughs in the background, and will not be burdened by the complications of conversation rate fluctuations, additional fees, or exchange control tracking. All of this will be done in the background, and clients will have a clear picture of every currency transaction on a real-time platform for all of their forex needs "Kallner explains.
  Clients of Discovery Bank do not need to submit any additional documentation or documents; instead, they must verify that they are using the most recent version of the Discovery Bank app. Clients may immediately begin transacting in foreign currencies after adding their preferred Discovery Bank Forex Account (US Dollar, Euro, or GB Pound) to the Discovery Bank app.