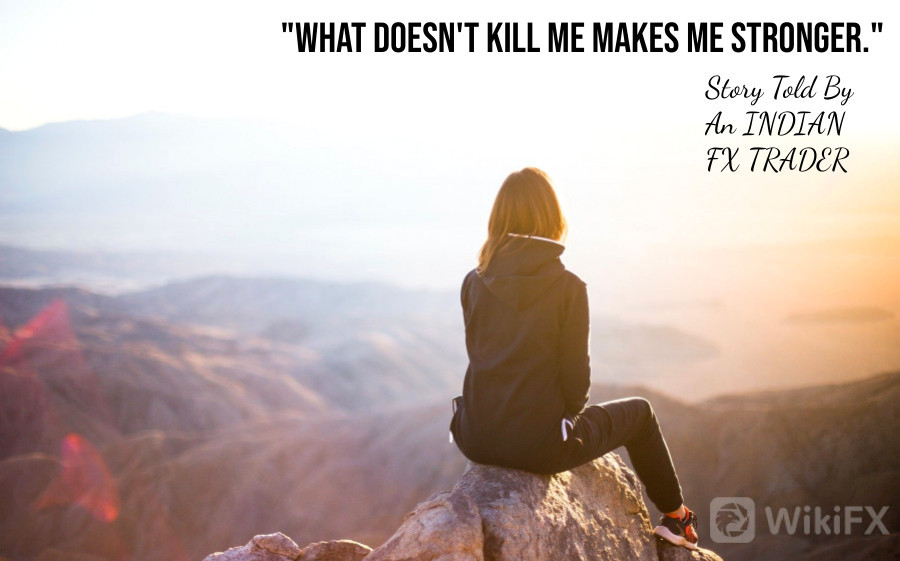 As a day trader, I lost $50,000 dollars in 1 week investing in the forex market. Here are the lessons that I learnt from this big mistake, and how i have improved as a trader since:
  Losing money is impossible to avoid as a day trader. To be a successful day trader you must learn from your mistakes, and by mistakes this means losing money. Some of the most successful traders in the world lose money and traders should not be ashamed about it, its all part of the investing cycle where you must learn form your mistakes so you can develop as a trader.

  My Story As A Day Trader in India
  I've been trading since I was about 17 years old on demo accounts just trying to learn the whole process or day trading, and when I was turning 20, my mom and dad bought my a car as my birthday gift. I sold it and injected my money into my day trading account. It was quite risky because you know at the time although I was trading in some profit with the day trading strategies but it was the strategies I adopted from others. Back then I was young, bold and also boring at the university. I got plenty of time. So I decided, "I'm gonna take the risk and see what it can bring me".
  I invested $4,000 at the first year of my college and somehow I managed to turned the $4000 roughly into $55,000 the next year. That was so amazing at the time. I thought, "This is great! I'm gonna become a millionaire. I'll never have to work in my whole entire life." And you know I'm kind of got a bit carried away. I thought that was it. I had made it. The strategies I adpoted really worked. But I was wrong I didn't realize the market was changing. It's never the same.
  Two weeks after my great success, I lost all my fund in the trading account. It was a really tough time and you know it kind of made me realize how much that money was I just didn't understand at the time when I had that money in my trading account it's just a number on my computer screen I didn't realize it's actual real money. I didn't know it's so hard to make a living.
  I learn about myself no matter how much money you have it's never enough. I'm trying to work on now as a day trader and at the moment I'm doing very well for myself and I'm just trying to kind of teach myself to not be too greedy and forex market it's always gonna be me. The forex market is never going away and so you should always be patient and just build up your big accounts it doesn't matter how big they are, just build them up in very slow rate.
  I hope my story helps give motivation to all day traders out there and helps show that no matter how big the loss is you can always overcome it and develop as trader as well as a person.