Tune in this Sunday, October 3rd, at 2:30 PM IST to attend a FREE live webinar! Join WikiFX Discord Channel as our chief Indian analyst Khitish Dash will share with you the momentum and correlation in trading.
  FREE Live Webinar in October!
  Best Forex Training for Beginner!
  Are you Ready?
  SIGN UP >> https://onlyindia.onelink.me/9QbM/Caro3 (Download wikifx app to get a free webinar qualification)
  Presented by: Khitish Dash (Chief Indian Analyst)
  Venue: Discord (join wikifx Discord channel for the webinar)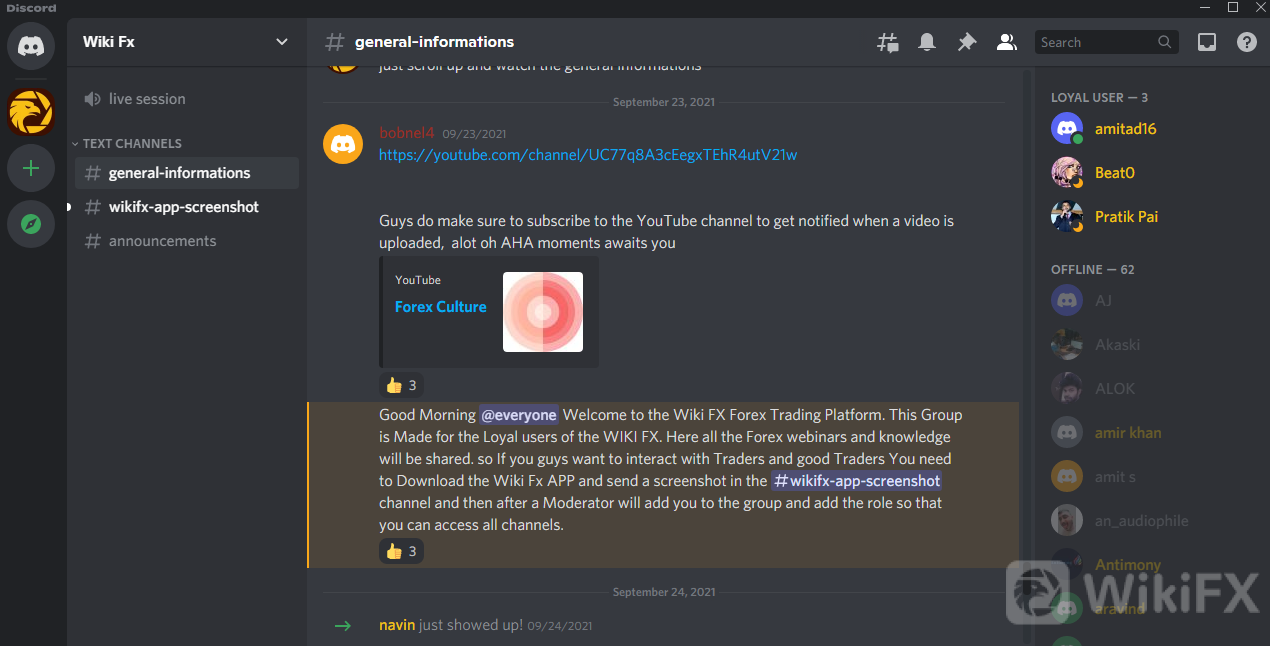 Time: October 3, 2021 at 2:30 PM IST (on Sunday)
  Powered by: WikiFX
  Topic: Momentum and correlation in trading
  Benefits: Taking the free training if you don't have knowledge in forex.
  DO NOT MISS IT!