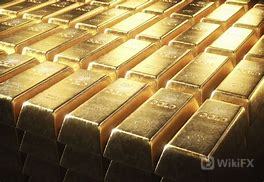 Gold prices stabilized on Tuesday, well above last week's highest peak, supported by investors' shift to safe haven assets in the midst of an increase in Delta variant cases.
  Having reached its highest level since August 6 at $1,788.97 on Monday, the spot of gold was little changed, trading at US$1,787.90 as gold futures contracts were down 0.04% to US$1,789.00
  Reuters reported that the number of recent Covid-19 infections prompted by the volatile Delta variant jumped about 81% in the past 14 days to 1.67 million in the United States.
  The situation caused the development of the U.S. employment sector to continue to be a focus. Boston Fed President Eric Rosengren said the addition of strong jobs over another month was enough to qualify the U.S. central bank to reduce its monthly asset purchases.
  Rosengren's remarks yesterday caused the market's focus this week to focus on the minutes of the July Fed meeting to be published tomorrow to find clues about the current tendencies of FOMC members.
  Furthermore, the upheaval in Afghanistan after the Taliban took control of the capital Kabul has also come to the attention of the world at the moment.
  The global economic recovery also lost momentum as China reported a sharp fall in manufacturing output and retail sales growth as the outbreak hit business operations there.