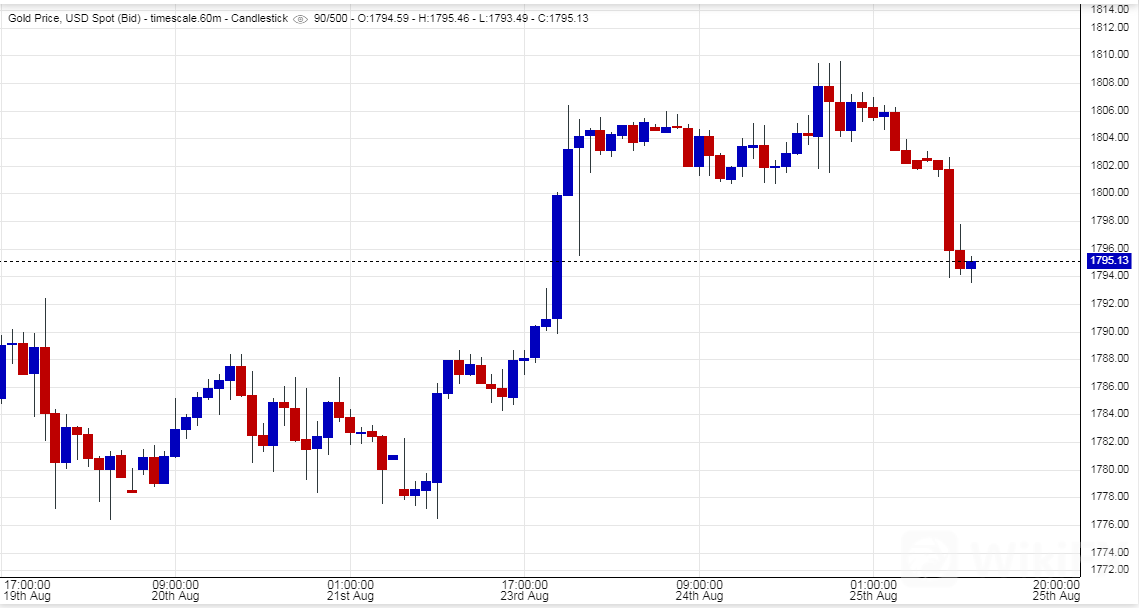 Gold edged higher on Tuesday and is now sitting comfortably between critical levels of support and resistance on the charts.
  Risk sentiment has improved with investors noting a potential apex in the rising cases of the highly contagious delta variant.
  Gold is currently trading where it left off at the Wall Street close, near to $1,805 within a $1,800.86 / $1,809.60 range which has narrowed in a new day on Wednesday between $1,801.99 / $1,803.12 so far.
  Gold analysis
  On a daily basis, the gold price will need to break 1,810 before any conviction can be given to the rally.
  However, if 92.80 breaks in DXY, exposing 92.50 as the last defence, then gold can take off beyond 1,810, leaving the precious metal in good stead for the foreseeable future:
  This will see the price closing above both the daily dynamic trendline, the weekly horizontal and counter-trendline resistance between 1,810/20.
  In doing so, it would likely be the foundations for an upside continuation towards prior daily highs near 1,830 and then 1,900.
  On the flip side, if the US dollar does break higher, then the gold will most probably fall from the weekly counter-trendline resistance and expose 1,700 and then 1,677 August lows again.
  - END –