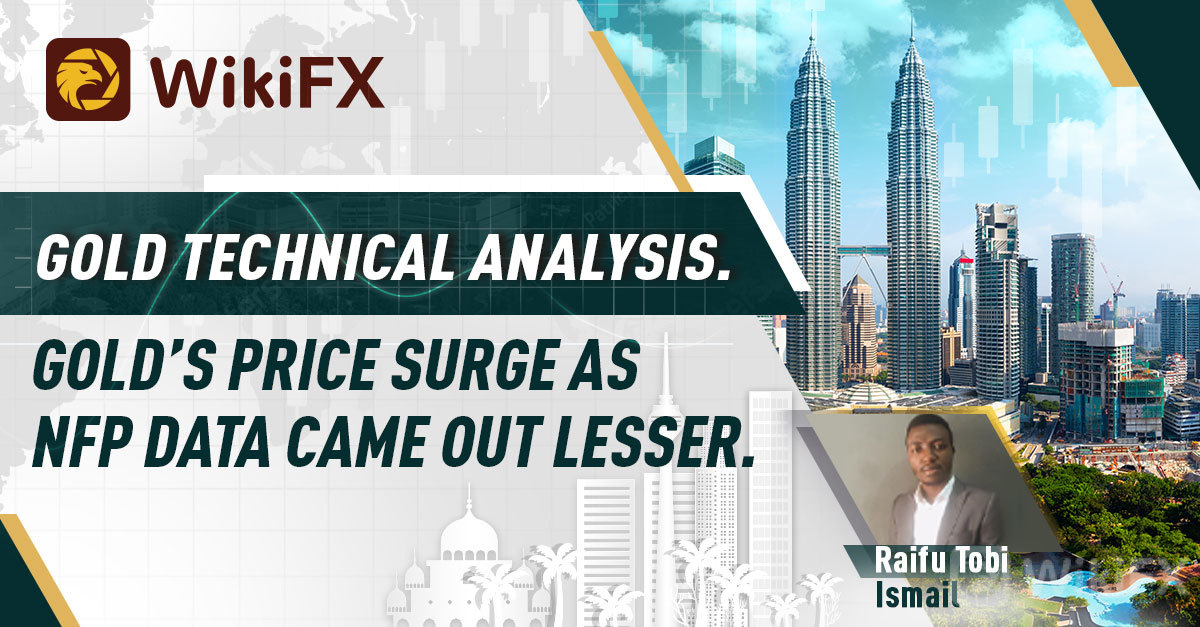 GOLD TECHNICAL ANALYSIS. GOLDS PRICE SURGE AS NFP DATA CAME OUT LESSER.
  The negative NFP data that came out last Friday made the price of Gold surge. Gold reached the $1830 resistance level as the non-farm employment was lesser than the expected number. 235k jobs were added in August, which was way lesser than jobs that were added in July.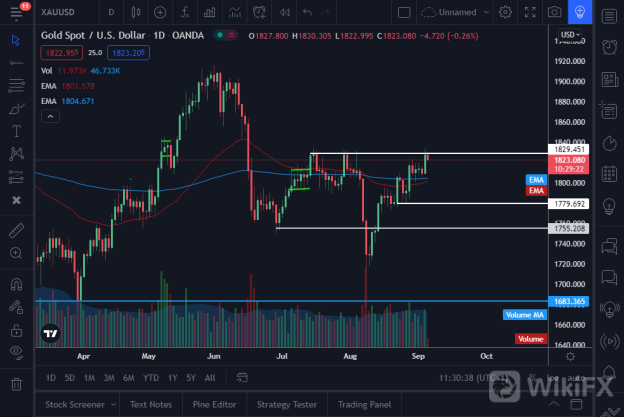 The result showed that the US dollar is still weak. The weakness of the US dollar made Gold soar.
  Gold's price went sideways last week before the release of the NFP data, ranging between 1817 and 1807. Price created a higher low as the market opened on Friday. The 1817 mini-resistance was broken as the NFP data was released. Gold's price went as high as 1834 before it started pulling back.
  Price is now pulling back from the 1830 resistance level as the market opens for the week. Price is pulling back with a low volume, which is a good sign that the buyers are still strong. Today, September 6, is Labor Day in the US and CANADA, so volatility is expected to be low.
  A strong break above the resistance level will see the price rally to 1845, and then to 1860, which is the major resistance zone. But, another rejection from the 1830 resistance will see the price of Gold go sideways before a breakout to either occurs.
  More long contracts were added to Gold by the non-commercials. This was revealed by the data from the COT report that was published on Friday. That indicates that the big players are still long on Gold.