Gold's price plunged as the FEDs plan to hike rates. The US DOLLAR has been declining for the past few weeks, and the FEDs are now planning to hike interest rates in the nearest future.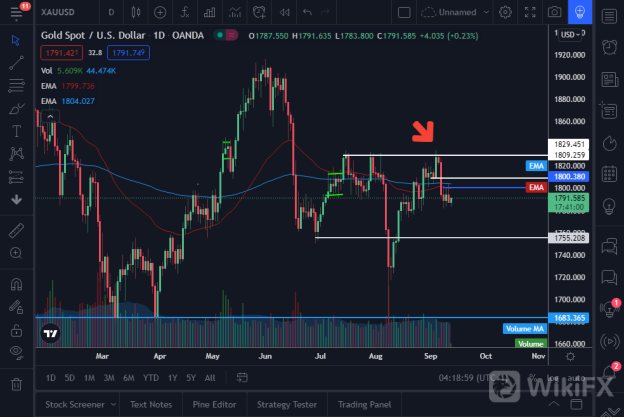 The market is reacting to this new information as the US dollar started to rise against other currencies. The US dollar started gaining some momentum last week as it expects more economic data release in the coming weeks.
  The price of Gold crashed from the weekly resistance at 1830, where the price dropped below 1700 in August. Upon the release of the NFP data two weeks ago, Gold rallied to 1830 but failed to break through as the seller sent the price back to 1790 the following week.
  As seen on the 4hr chart below, the price of Gold had breached below the 1810 support zone, where the price rallied to 1830. The price is now way below the 1810 support zone, and it's currently trading at 1788 at publishing time. 1790 is giving price support but a range has developed at this support level as sellers look to take away this support level.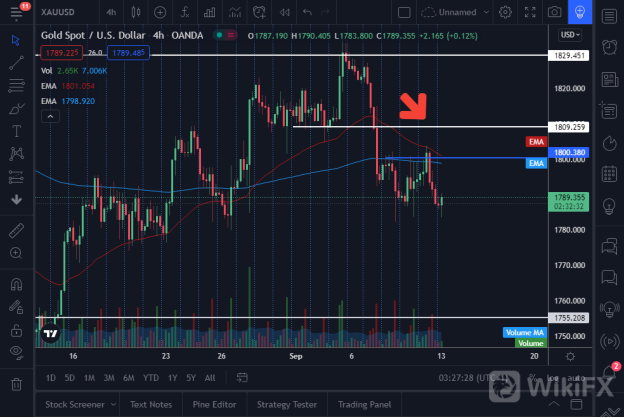 Buyers attempted to rally to 1810 but the mini resistance at 1800 sent the price back down, thereby creating a mini range. Further rejection from the 1800 resistance level will see the price of Gold crash to 1750, which is the next support level.
  The price of Gold will likely fall below 1700 if the FEDs hike their interest rate later this month.
  According to the latest COT report, over 5000 contracts were added to Gold short positions and over 4000 contracts were closed from long positions. The non-commercials are changing their bias on Gold as they await the FEDs' decision on the interest rate.