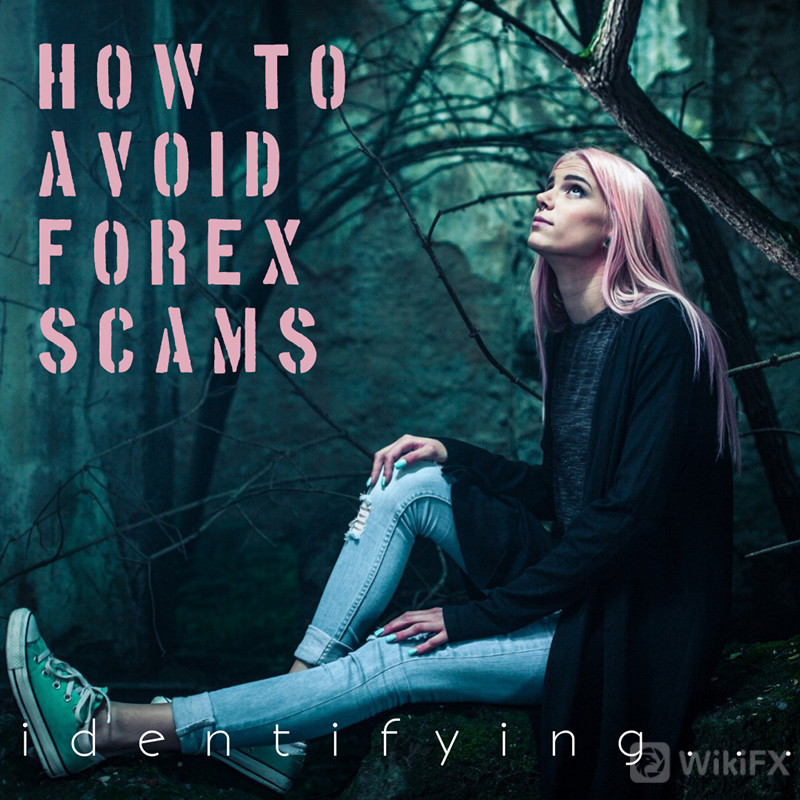 Forex scams tend to lure traders in with the promise of high returns on their investment with little to no risk.
  From adverts on social media to setting up fake websites, fraudsters use lots of tactics to trick investors into handing over their money.
  Here, we look at some of the most common forex trading scams and how to spot them.
  What are Forex trading scams?
  Forex trading scams are when criminals trick people into investing in fraudulent foreign currency schemes.
  They often promise once in a lifetime investment opportunities where traders can make high returns overnight.
  The scammers often disappear after theyve received payment, leaving investors with nothing.
  Six common Forex trading scams
  Signal sellers are companies that offer suggestions about the best time to buy and sell currencies based on what they say is market analysis. They usually charge investors a fee for this information.
  Signal seller scams are when companies charge investors without giving them any advice, or give some trade details and then disappear. They usually promise that their data will guarantee successful trades and high profits.
  A forex robot is a software programme that can automatically buy and sell currency for you using an algorithm.
  The software in legitimate forex robots can be tested and reviewed by an independent body to make sure it works.
  Some criminals sell untested or fake software that makes trades at random and could cause investors to lose money. Always do as much research as possible, to give yourself the best chance of avoiding a robot scam.
  Sometimes criminals pretend to be legitimate forex brokers or investment platforms that already exist to trick people into investing in non-existent forex funds.
  Fraudsters will often use the name and registration number of an authorised forex broker. You should always check the FCA register and use only the contact details listed there. It is common for scammers to give reasons why these numbers are wrong such as being out of date.
  Some scammers also set up identical websites to trick investors into paying them. Watch out recent scam brokers (listed in the end of the article).
  Forex pyramid schemes focus on recruiting new members into investment groups that claim to offer advice and data that help them make successful forex trades.
  Members of these schemes are charged a subscription fee and encouraged to recruit more people to join so that they can earn a commission.
  In this scam, money is generated from membership fees rather than actual profits from forex trading. It is called a pyramid scheme because as new recruits join, you move higher up the pyramid and 'earn' more money.
  When no more members can be recruited or membership starts to drop, the leaders usually close the scheme and take all of the money.
  Managed forex account scams
  Some investment companies offer managed forex accounts, where an expert forex trader invests currency on your behalf. And investors usually have to pay a fee or commission for this type of account.
  Managed forex account scams are when fraudsters pretend to offer expert forex trading services but steal investors money instead. It's really important to research any financial service or platform before investing your money. Always check the FCA register to see if they are authorised to avoid being caught out.
  Fraudsters use Forex Ponzi schemes to advertise non-existent forex funds that guarantee a high level of return in a short space of time.
  They usually only ask for a small investment upfront and pay initial investors the promised returns to give the impression that the scheme is successful.
  These investors are then encouraged to get their friends and family to invest in the scheme.
  Once enough people have paid into the scheme, the scammers vanish with the money and leave investors with nothing.
  For more scam alerts & forex broker reveiws, you can download WikiFX, available for both Android and iOS systems.
  Android: https://bit.ly/3kyRwgw

  iOS: https://bit.ly/wikifxapp-ios