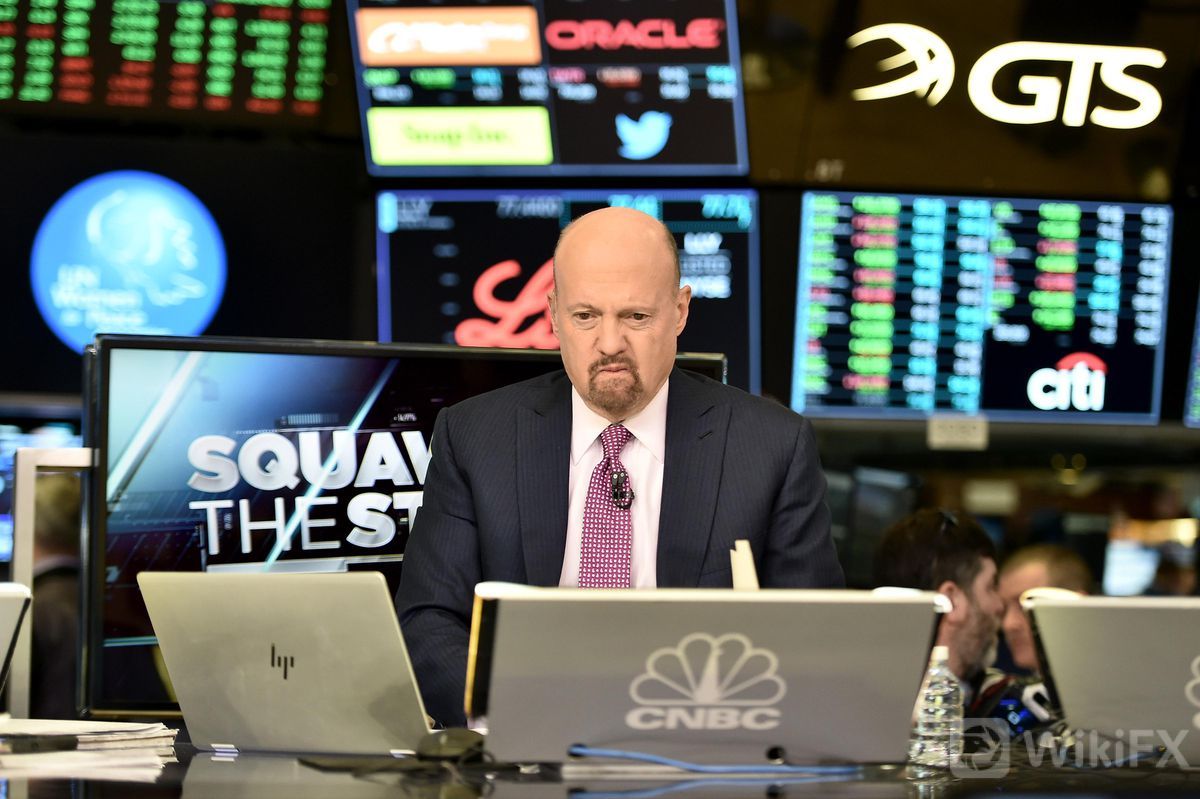 I Own Ethereum Directly, Says Jim Cramer
  The host of CNBC's Mad Money praised the world's second-largest cryptocurrency.
  Jim Cramer, a former hedge fund manager and host of CNBC's Mad Money, recently expressed his views about Ethereum and revealed that he is currently holding the world's second-most valuable digital currency.
  Cramer mentioned that investors should invest approximately 5% of their investment portfolios in cryptocurrency assets. The latest statement from Cramer came nearly two months after the former hedge fund manager announced the selling of his entire Bitcoin holdings.
  "I own Ethereum directly. I think you should have up to 5% of your portfolio in crypto. I am a believer in crypto," Cramer said. The American television personality also highlighted the useability of Ethereum and added that people can use ETH to buy things like NFTs.
  Apart from Ethereum, Cramer shared his views about the stock of cryptocurrency exchange Coinbase. "I think Coinbase is inexpensive. I don't really care for management because I think they let out a lot of stock when they started. I was against that. They should've been buyers, not sellers. I think the listing went very, very poorly. I think the company is the natural repository of crypto," he said.
  The Popularity of Cryptocurrency Assets
  Since the start of 2021, digital currencies including Bitcoin and Ethereum have attracted substantial retail and institutional investment. The total market cap of crypto assets jumped by more than 150% in the first seven months of 2021.
  "Crypto has officially become mainstream, primarily driven by a mainstream interest in crypto memes like Dogecoin and non-fungible tokens (NFTs). Robinhood recently reported that 50% of its transaction-based revenue in the second quarter was crypto, 62% of that being Dogecoin. According to Google Trends, NFTs have become more popular than DeFi, showing mainstream interest in digitally scarce collectibles," Ian Balina, Founder and CEO of TokenMetrics, said.
  "Adding on mainstream banks and financial services companies like PayPal, Venmo, Visa and Goldman Sachs launching crypto products, it is safe to say crypto has broken into the zeitgeist. The only thing remaining to take crypto even further is regulatory clarity from the SEC and CFTC," Balina added.