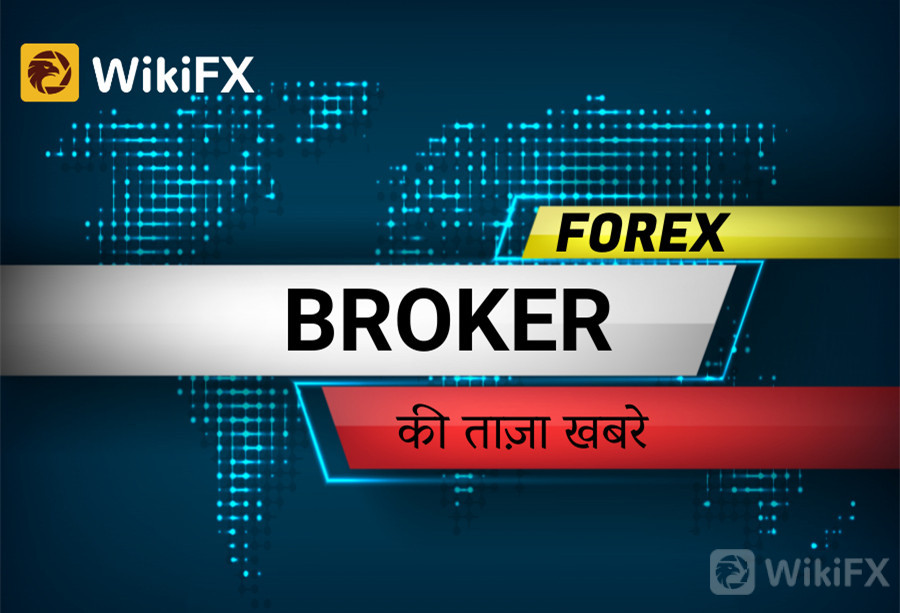 Shares of UK online trading leader IG Group (LON:IGG) traded up by more than 4% on Thursday, after IG reported second-half 2021 results (the company has a May 31 fiscal year end), as well of course as FY2021 numbers.
  IG's figures seemed to please the market, with second-half revenues up by 5% over record 1H figures, £436.5 million versus £416.9 million. Totaling that up means that IG brought in FY2021 revenue of £853.4 million, up by a very healthy 31% over FY2020's £649.2 million. Second half net profits were however marginally (1.2%) below 1H-2021, £184.8M versus £187.1M.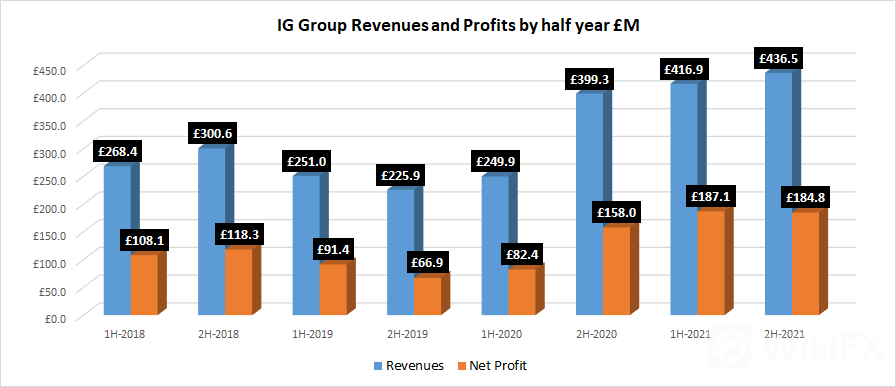 In the "big picture", however, shareholders seem to be focused on the continued revenue growth, with IG avoiding a letdown observed at some of its retail online brokerage competitors after record trading seen by retail financial brokers through most of calendar 2020. Market volatility brought on by the COVID pandemic in much of 2020 has given way to a more stable, but still rising risk-on market in 2021 – and some brokers seem to still be doing quite well in this new environment, including IG.
  Another thing which we believe is driving the stock was IG's strong new-customer acquisition effort in FY2021. The company noted that during the extreme market volatility in its Q4 FY20 (i.e., at the start of the COVID pandemic in the Spring of 2020), IG onboarded a significant number of new clients, many of whom continued to trade throughout FY21. New client acquisition continued to be strong throughout FY21, with an additional 85,100 new active clients onboarded, a 19% increase on FY20. New OTC leveraged clients generated £162.5 million in revenue (that is, 19% of the company's total) compared with £125.3 million in FY20, an increase of 30%.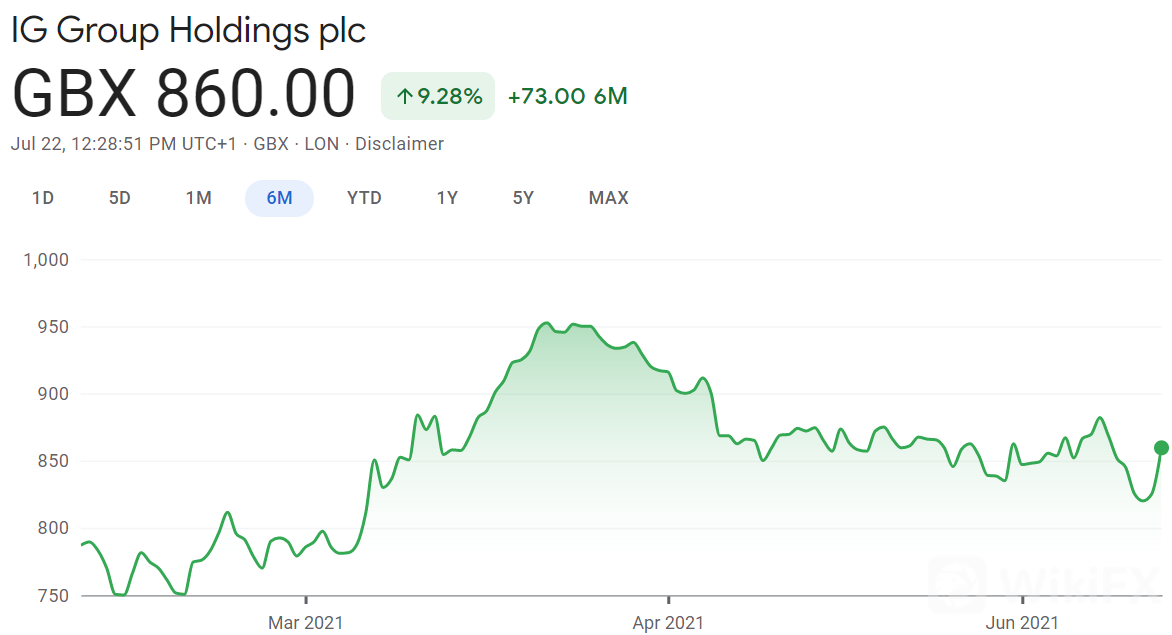 At 860p, IG shares are still well off their 52 week high of 960p set in April. Todays bounce actually is only partly undoing a share price drop from around 869p a week or so ago leading to the scheduled results announcement, as shareholders seem to have expected a worse result than what was actually delivered.
  Catch up with the latest forex broker news on WikiFX.