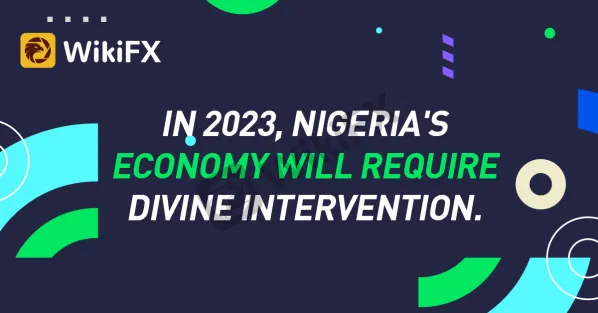 The owner will typically notice certain indicators before a car breaks down, and if repairs are delayed, the situation will worsen over time. The following are warning signs for Nigeria:
  Due to CBN's inability to pay the settlement, students whose school fees were paid and for which they were debited are currently being deported. Manufacturers who rely heavily on imported raw materials are in desperate need of foreign currency, but because commercial banks had collected their Naira and sent it to the CBN, recipients have been waiting months to get their funds.
  The majority of LC Applications and Forex Bids in banks are basically empty pieces of paper. In the near future, if you need something from abroad, you might have to go collect your dollars outside of banks. To prevent complications, you might also have to carry your dollars in cash and board the aircraft with them. Otherwise, your money might not reach the recipient.
  Brilliant young people are moving from the fields of medicine and nursing to IT and now teaching. Large numbers of professionals are relocating. very perilous medical treatment and actually all those basic necessities are no longer benefited by forex. What a miserable circumstance. Where is our dollar, CBN? No foreign reserves exist to fulfill obligations once more.
  The newly painted notes, also known as newly redesigned Naira notes, are hard to find in banks, which is shocking. Even after December 15, customers are getting paid using outdated notes. There is a problem somewhere. Every day, new stories are told. You almost want to wager that the news being reported is false… Why, then, did Nigeria's five-year budget end up in the hands of a select group of men? I continue to have doubts about what I read occasionally.
  Where did we come from? A significant query with no clear resolution.
  Options and Results
  Then, there will only be Nigerian-produced goods available. Then, much like China, we must develop the skills necessary for us to accomplish practically everything locally. We might endure hardships for a decade, much like Cuba, and drive aging vehicles, but eventually, things will get better. Millionaires in Naira might not even be able to use banks to import goods because the dollar won't be around until 2023. Due to the fact that practically all imports will be dependent on the black market, dollar demand in the parallel market will soar. In January, the dollar may reach N1,000 before rising to N1,500.
  The push for tax compliance will be more intense than ever in 2023, but FIRS must be cautious to avoid putting undue pressure on individuals who are currently paying taxes and instead focus on expanding the revenue base. Exception from tax based on less than N25 million threshold turnover will probably end as we may be losing a lot more from small businesses given that many big manufacturers will face difficult times with difficulty getting Forex to buy imported raw materials, and they may start to close some lines and relocate them to more stable forex arena in Africa.
  The majority of airlines will quit flying to Nigeria, as several have already done so since they were unable to receive Forex to return their earnings. It implies that eventually you will want foreign currency to even purchase a ticket. According to what I've heard, several airlines no longer accept Naira. Another boom for people who trade currencies. Dangerous because, as was indicated in item 4 above, the dollar will keep climbing.
  Final thoughts and suggestions
  To solve our difficulties, we must gather all experts in one place.
  "When elections are contested and won, the government belongs to everyone," one of my older brothers declared in Abeokuta. And to that end, I shall urge the seven main parties—APC, PDP, LP, NNPP, SDP, ADC, and APGA—to form a government of national unity.
  If we want to solve our problems, we all need to work together. Patriotism is what 2023 demands, not political squabbles. Several folks who have served in the administration since 1999 know where our dollars are held and who stole them. Even the locations of the accounts are known.
  There is no need for us to spend money on lawsuits. To at least have a new Nigeria, all we have to do is start taking over that money and returning it to our foreign reserve account. We are aware that some people have access to such large sums of money that they may perhaps prevail in a battle against Nigeria.