Interactive Brokers LLC (NASDAQ: IBKR) has released its monthly brokerage statistics for July 2021, reporting a monthly slow down in daily average revenue trades, or DARTS. But, the figures strengthened on a year-over-year basis.
  Total client DARTs for the month on the brokerage platform came to be more than 2.36 million, a decline of 4 percent when compared to the previous month, but 32 percent higher than the same month in the previous year.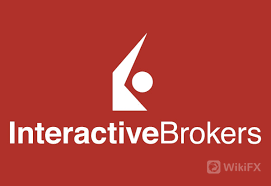 Solid Growth of New Clients
  When it comes to clients, the US brokerage gained more than 37,200 new traders in the month, taking the total number of traders on the platform to over 1.45 million. The new client intake figure is 32 percent higher than June but gained marginally by only 1 percent from July 2020.
  The average cleared DARTs per account on an annualized basis stood at 372, 7 percent and 18 percent lower month-over-month and year-over-year, respectively.
  A further look at the reported figures reveals that the client margin loans in July dropped by 2 percent $47.9 billion. This figure, however, is higher by 69 percent on a year-over-year basis.
  Interactive Brokers is ranked among the largest retail trading venues in the United States. It has a global presence and is now focused on expanding its reach in the European markets both in geographical terms and services.
  Its efforts to gain more clients can be seen in both at home and overseas markets. The broker eliminated account inactivity fees last month and also brought a simpler flat fee structure for stock trading in Europe. It is also going to introduce cryptocurrency trading services by the end of this summer, but the launch date has not been announced yet.
  The stock market already reacted to the latest figures from the broker as the IBKR stock prices went up by 1.33 percent, as of press time, since the opening of the markets on Monday.