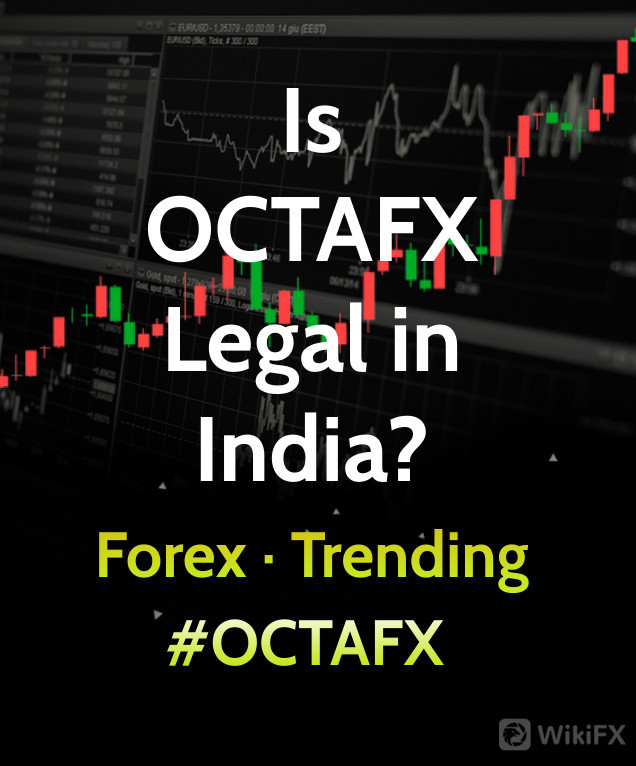 Many investors in India might have these questions –
  "Can I trade Forex in India?"
  "Is it Legal to do so?"
  "What if trade Forex using OCTAFX ?"
  In fact, Forex has become a daily routine of many Indian lives. But if we are asking about retail forex trading in India, the answer is there are limitations.
  You can trade Forex in India with Indian Exchanges (NSE, BSE, MCX-SX) which offers Forex Instruments. However, Indian Exchanges currently offer USDINR, GBPINR, JPYINR, and EURINR pairs for trading purposes.
  Trading non-INR Forex pairs are illegal in India under the FEMA act.
  So, the government has not forbidden Indians to trade Forex. They have limited trading for Indian residents to only trade currency pairs bench-marked against INR (Indian Rupee). As an Indian resident, as long as you are trading through an Indian Brokerage, which allows access to Indian Exchanges such as the NSE, BSE, MCX-SX, and providing access to currency derivatives is entirely legal. The following is the list of Indian INR Forex pairs:
  EURINR;

  GBPINR;

  JPYINR;

  USDINR.
  But, the Reserve Bank of India on the 10th of December 2015 allowed exchanges to offer cross-currency futures contracts and exchange-traded currency options in three more currency pairs. The RBI allowed exchanges to offer cross-currency futures contracts. The exchange-traded currency options in the pairs of EUR-USD, GBP-USD, and USD-JPY with immediate effect.
  In India, the rules and regulation surrounding Forex trading are a little more blurred than in most countries. Trying to find an exact answer can be tricky, but here is what we have gleaned:
  The Reserve Bank of India (RBI) prohibit trading with a foreign broker, using a foreign bank account. The funds must stay in the country.

  You are allowed to trade in four currency pairs; USD/INR, EUR/INR, GBP/INR, JPY/INR. However, there is some evidence to suggest that this has recently extended to include more pairs.

  You must find a local broker to trade with, one based and licensed in India.
  One more thing to bear in mind, if you decide to trade forex using some brokers such as OCTAFX, please make sure you're choose the genuine OCTAFX instead of its fake clones which could cause you great loss. We have listed genuine OCTAFX and it's clones at the end of this article to help you find out more details.