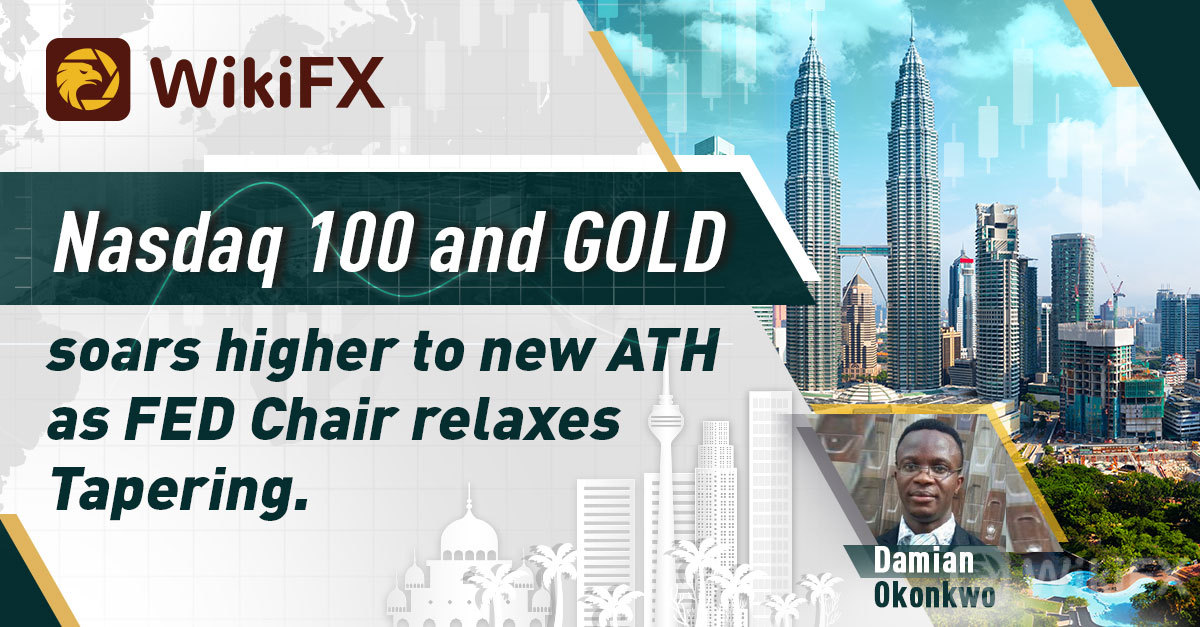 The prices of Nasdaq 100 as well as Gold has witnessed a strong Bullish movement following the speech by FED chairman last week at the Jackson hole symposium on that it has no intention of raising the inflation rate above the present 2% rate and further relaxing it's moves on Tapering. Nasdaq 100 has recorded a 1.01% increase with Gold moving to a new ATH at $1818.10 possibly awaiting the next Bullish move towards the upper resistance at $1880.60. Investors are once more confident to buy into the market without fear of interest rates hikes and tapering.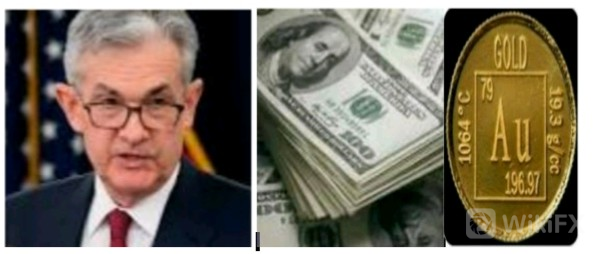 Last week has been a very rewarding one for both the Bulls trading indexes especially Nasdaq 100 and the volatile commodity Gold as both soared higher to a new All-time high (ATH) with Fed Reserve Chairman Powell relaxing any signal on Tapering by end of the year.
  Powell in his speech has given no signal on imminent TAPERING , he had only stated that he was watching the employment and epidemic statistics closely. From the focus of his attention given at the speech, it is very clear that the chances of announcing TAPERING in September either has been greatly reduced.
  The market has reacted with a strong Bullish Movement for these pairs almost immediately after Powells speech at the Jackson Hole symposium last week.
  Nasdaq 100 has recorded a 1.01% increase totally increase last week with an addition of over $155 within the daily trading time frame.
  Powell has announced during the Jackson hole Symposium last week that the central bank is likely to start tapering its $120 billion per month bond purchasing program by this year, which is largely in line with the market expectations. He also emphasized that interest rate hikes will not immediately follow after tapering was over. With this positive news, it is very evident that the ultra-low interest rate market desired by investors is here to stay, benefiting most especially the digital and commodities sectors that is most sensitive to interest rates and tapering.
  The US dollar had further pulled back alongside yields showing a new confidence among investors to recommence investment in indexes and gold rather than in dollars.
  Consequently, the price of Gold has moved to a new ATH at $1818.10 and presently consolidating and gathering further momentum ahead of the new week.
  Other indexes in the market equally responded positively, with the Dow Jones, S&P 500 and Nasdaq100 climbing 0.69%, 0.88% and 1.01% respectively last week's Friday. The DXY US Dollar index fell 0.39% to 92.68, and 10-year Treasury yield declined 2.18% to 1.31%. This suggests that investors are well prepared for tapering, and Powells speech has relieved market fears and revived confidence among investors.
  These two pairs Nasdaq 100 and Gold are expected to consolidate further this new week and create new resistance at a higher region. The overall sentiment towards them is generally Bullish.