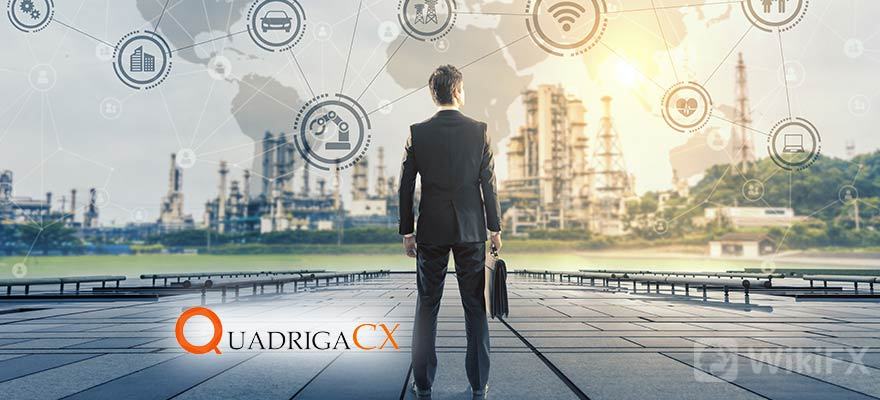 Netflix to Premiere a Documentary Themed on the Deceased QuadrigaCX CEO
  The streaming platform giant unveiled that such a documentary will premiere in 2022 without providing an exact date.
  Netflix, one of the most popular video streaming platforms in the world, released a trailer of an upcoming documentary about Gerald Cotten, the CEO of the now-defunct crypto exchange QuadrigaCX who passed away under suspicious circumstances.
  The documentary, entitled 'Trust No One: The Hunt For The Crypto King,' will premiere on the platform in 2022. "Follow a group of investors turned sleuths as they try to unlock the suspicious death of cryptocurrency multimillionaire Gerry Cotten and the missing $250 million they believe he stole from them. Premieres in 2022," Netflix commented in a tweet.
  The case has sparked controversy over the last few years. The authorities believe that Cotten allegedly conducted a scam, as with his death and the private keys of wallets that hold over $250 million worth of cryptos are inaccessible. In addition, Ernst & Young (EY), the trustee of QuadrigaCX, revealed last year that it has only around $29.8 million in funds to repay almost $171 million in claims made by the creditors of the exchange.
  The trustee filed its seventh report with the Ontario Superior Court of Justice on Thursday, providing an update on the bankruptcy administration. It has received completed claim forms from 17,053 creditors of the exchange, while 42,957 total claims were filed. The claims were made for multiple currencies, including both cryptos and fiat.
  A Fraud?
  A report was done by the Ontario Securities Commission (OSC) and released last year after a 10-month investigation into the collapse of QuadrigaCX, which unveiled that the defunct exchange defrauded over 76,000 users in a scheme run by Cotten.
  In fact, the securities regulator said Cotten committed fraud by opening accounts under aliases and credited himself with fictitious currency and crypto balances, which he traded with unsuspecting Quadriga clients. The late 30-year-old Chief Executive covered this shortfall with other clients deposits. In effect, he was operating a Ponzi scheme wrapped in modern technology, said the OSC.
  The QuadrigaCX CEO died in 2019 from complications of Crohns disease in India while honeymooning.