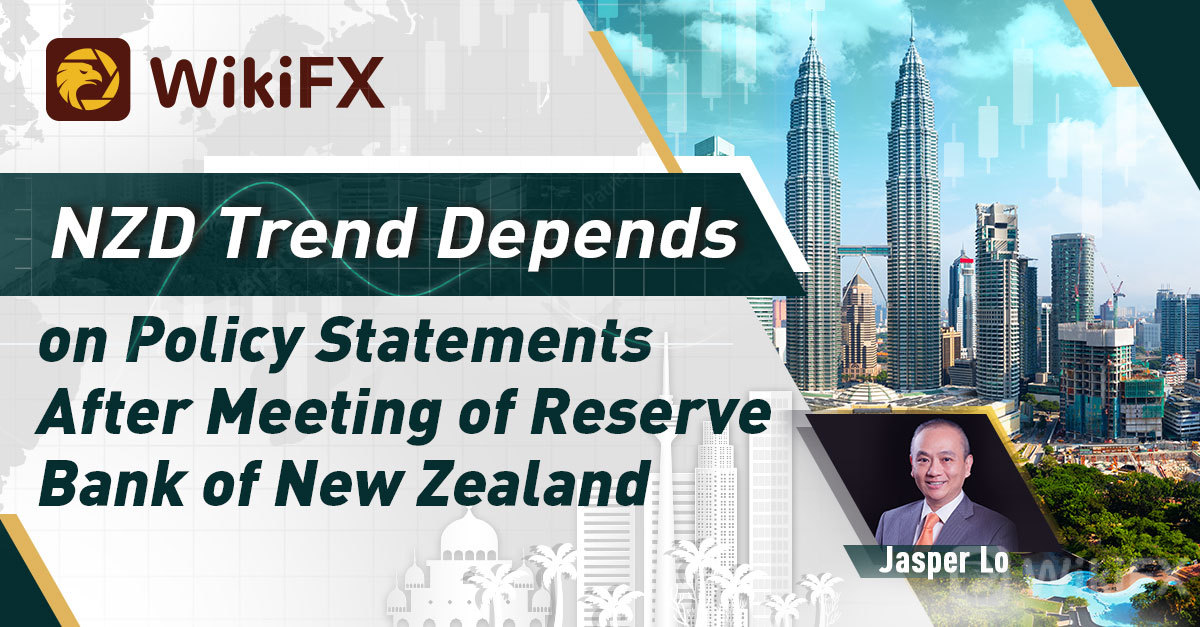 NZD Trend Depends on Policy Statements After Meeting of Reserve Bank of New Zealand
  Forex brokers are bound to focus on Wednesday this week because of the meeting held by the Reserve Bank of New Zealand. The whole financial market foresees that the Bank has a chance to announce the increase in interest rates by 0.25% to 0.5% amid this upcoming meeting. The reason for the prediction is that the Bank decidedly declared a total cessation of bond purchase in the last conference, coupled with the economy picking up and the escalating inflation in New Zealand recently. Therefore, the financial believes that the Bank will tighten monetary policies in an extremely proactive manner.
  Economic statistics released by the Reserve Bank of New Zealand have performed strongly, the figures for GDP and unemployment rate in particular. As for inflation, the Q2 rate newly announced has surged to 3.3% from 1.5% in Q1. Owing to the strong performance seen by the economic and inflation statistics, the whole financial market predicts that the Bank will carry out interest-rate hikes earlier than its counterparts.
  Nevertheless, it is worth noticing that the possibility of NZD getting benefits from the interest-rate hikes declared by the Bank as expected is not 100%. Only the policy is implied to be continuous in the future by the Bank can it be conducive to the currency, leading NZD to a bull aftermarket. On the contrary, if the increase is not sustainable according to the Banks implication, NZD will have a chance to become weak totally.
  In addition, the NZD trend will also be bullish if the interest rate remains unchanged this time but increases during the next meeting based on the statement issued by the Bank. However, the currency is more likely to see a downtrend due to numerous sales of NZD caused by the unchanged interest rate without the schedule for upcoming hikes.
  In my opinion, the Reserve Bank of New Zealand has a chance to declare interest-rate hikes and imply the continuity of this policy in the future amid the meeting this time. It is inevitable for the Bank to dramatically increase interest rates in the future to curb the overheated real estate market in the country that has soared by over 30% over the past 12 months.