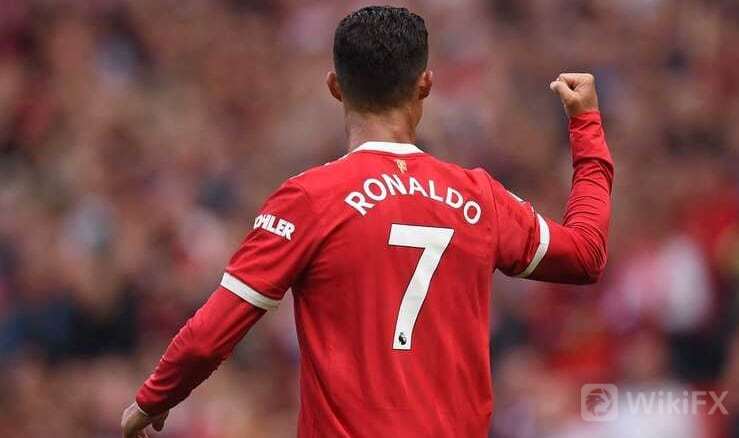 Ready to kick-off your Trading Game with Manchester United?
  Take your CFD knowledge to the next level with free educational material!
  Football has always been a . Elite professional football clubs across Europe have demonstrated a persistent proclivity for generating outstanding income figures, making them attractive options for mega-rich owners.
  The greatest teams in England, Spain, Italy, Germany, and Portugal have discovered a way to turn trophies into riches by continuing to expand global television deals and inventing new ways to commercialize the game.
  Out of the big Premiere League teams, Manchester United has both historically been and currently is the fans favourites.
  Led by the extremely shrewd businessman Avram Glazer, who has a great track record in past ventures, the team has increased spending in the last season, signing key players and forging strong partnerships with big popular brands.
  Manchester United has awarded a dividend of $0.14 per share in each of its past four financial years, paying out £23.3m to shareholders in 2020 alone. The shares have averaged a dividend yield of 0.9% over the past five years, according to FactSet.
  Manchester United has of late spent far more than it has recouped in fees. In 2019, it recorded £187.5m in trade payables, including fees and other costs, linked to the acquisition of players, compared with £18.3m in net receivables for fees from other clubs.
  These additions to the already-solid formation, have had football pundits claim that this current team is one of the best formations in the teams lengthy history.
  Manchester United Plc stock price scored big after the club announced Cristiano Ronaldo's sensational return to the Theatre of Dreams. Investors have already started to anticipate a financial increase for the club, as he's expected to hit record on shirt sales as well as the Premier League title for this season!
  On the morning of 27th August, Uniteds share prices soared as high as $19.09 (£13.87) from $17.38 (£12.62), seeing the total stock market value skyrocket by almost 10% to $293million (£212million) in just a few hours!
  Juventus Stats
  – Amongst the rise of Man Utd's shares, shares in Juventus have doubled since his arrival in 2018 and the club's market cap. reached is €1.5 billion ($1.75 billion).
  – Juventus became the first team to win eight league titles in a row in one of Europe's top five leagues upon Cristiano Ronaldo's arrival back then.
  – Juventus sold 520,000 CR shirts worth of $60 million in 24 hours.
  Real Madrid Stats
  – When Ronaldo joined Real Madrid in 2009, the clubs total revenue was valued at €401 million.
  – Revenues from CR shirts sales were over €100 million in revenues.
  Expected Man Utd Stats
  – To receive just £5 from each of Cristiano Ronaldos shirt sales following his return to the club.
  – Earnings are forecast to grow 53.81% per year.
  – Analysts at CNN have set a prediction for MANU stock to reach $22.19 by 2022.
  – MANU is expected to become profitable by 2024, representing above-average market growth.
  Will this be another Cristiano Ronaldo effect?
  When Ronaldo switches teams, the stock rises. This simple rule of thumb has been observed multiple times in the prodigy players history.
  This recent move is perhaps the most vital. After all, Cristiano Ronaldo became the juggernaut player he is today through Manchester United club. Online rumours, and market analysts have been murmuring rumours and buying the stock. The prediction appears to be unanimous – All signs point to Manchester United club being in a prime position to boom and win in not only competition, but on the balance sheet.
  Analysts from The Independent say that: on-pitch results will have a substantial impact on putting the club at an advantageous position with regards to club earnings. This is well established, and the ownership at Manchester United are well aware of this.
  An analysis of their decisions over the last season points to an aggressive upgrade of the core team, of the teams partnerships with key corporations and of optimization.
  It seems clear that this is a stock primed to blow up and for great reason – solid decision making.
  Can we see Man Utds revenue grow more just like it happened when he joined Real Madrid and Juventus? Will the stock continue to remain high just like it started?
  Be more than just a fan and Join LiquidityX – take your CFD Knowledge to the next Level with Free Educational Material!
  Start Trading MANU CFDs with 0% Trading Commissions.