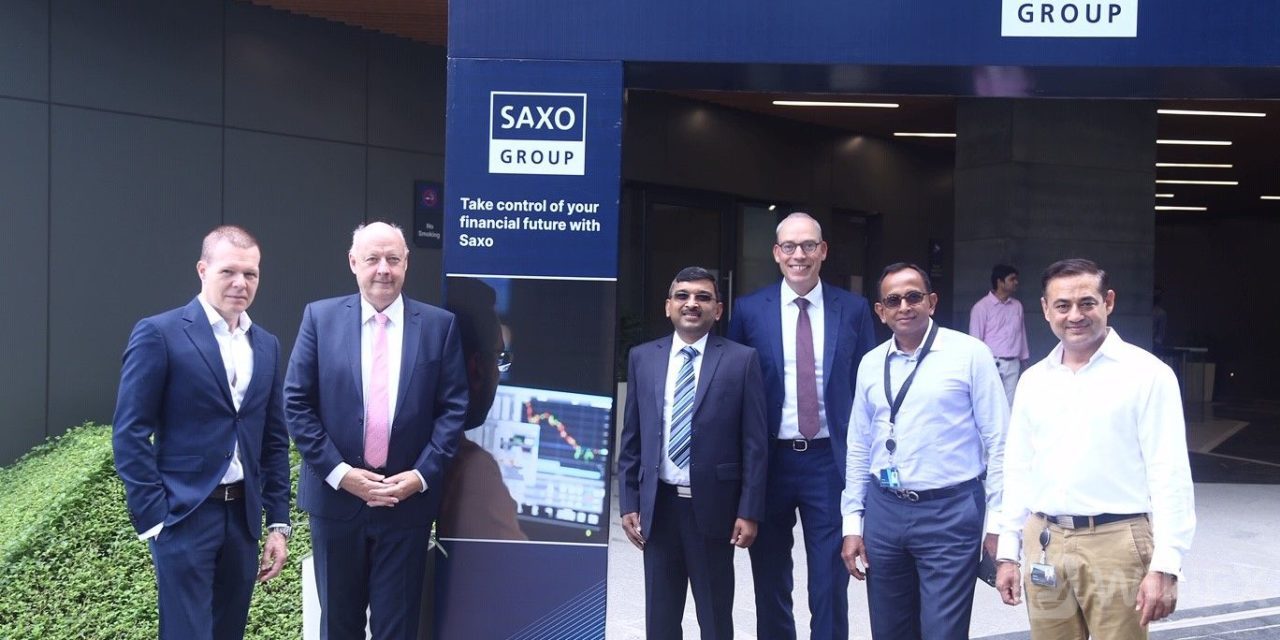 Saxo Group – India has celebrated the inauguration ceremony of the second facility in Gurugram. The ceremony was graced by H.E Freddy Svane – Ambassador of Denmark in India, Søren Kyhl -Deputy CEO & COO, Saxo Bank and Ashok Kalyanswamy – CIO, Saxo Bank and many other senior leaders from Headquarters. The event was attended by some Saxonians in-person, whereas others joined via live streaming.
  Saxo's 'state-of-the-art office is located at Candor Techspace Building No 11, 2nd and 3rd Floor, Gurugram.
  Saxo Group – India is a subsidiary of Saxo Bank.
  Saxo Bank is an investment bank with specialization in Foreign Exchange, Stocks and Commodity trading. Saxo's trading portal has global presence with connectivity to more than 20 stock exchanges world-wide. Widely recognized for their performance and features, Saxo Bank's platforms have consistently won some of the industry's most prestigious awards. Each platform – for the desktop, web and mobile devices – offers a unique trading experience and is designed to give clients an edge in today's fast-paced markets.
  Saxo Group – India has around 1300+ highly skilled technologists who bring along rich experience from global banks and services companies. Being receptive to latest and emerging technologies, Saxo Bank provides a great play-ground for professionals with learning appetite and with aspirations to work in cutting edge technologies.
  Ranging from HTML5, Biztalk, BI to many more Web technologies, at Saxo Group – India technologists work on high-end technology stack. The company offers excellent domain learning opportunities across different facets of Investment Banking.
  - END –