I am French. I have been scammed by a Chinese broker called CBMH through a girl I met on Facebook dating.
  I was introduced to the scam by a Chinese girl named Lisa to invest in gold through the broker CBMH on the MT4 platform.
  She is based in Paris and wanted to help me earn more money. After a while and some suspicion, I finally injected little by little all my savings, thinking that I could withdraw whenever I want.
  She tricked me into accepting an event in which I can earn 10% of the money invested, but she made it sound differently, only telling me that. I took a loan of 15,000 euros to be able to complete the scheduled event before they freeze my account.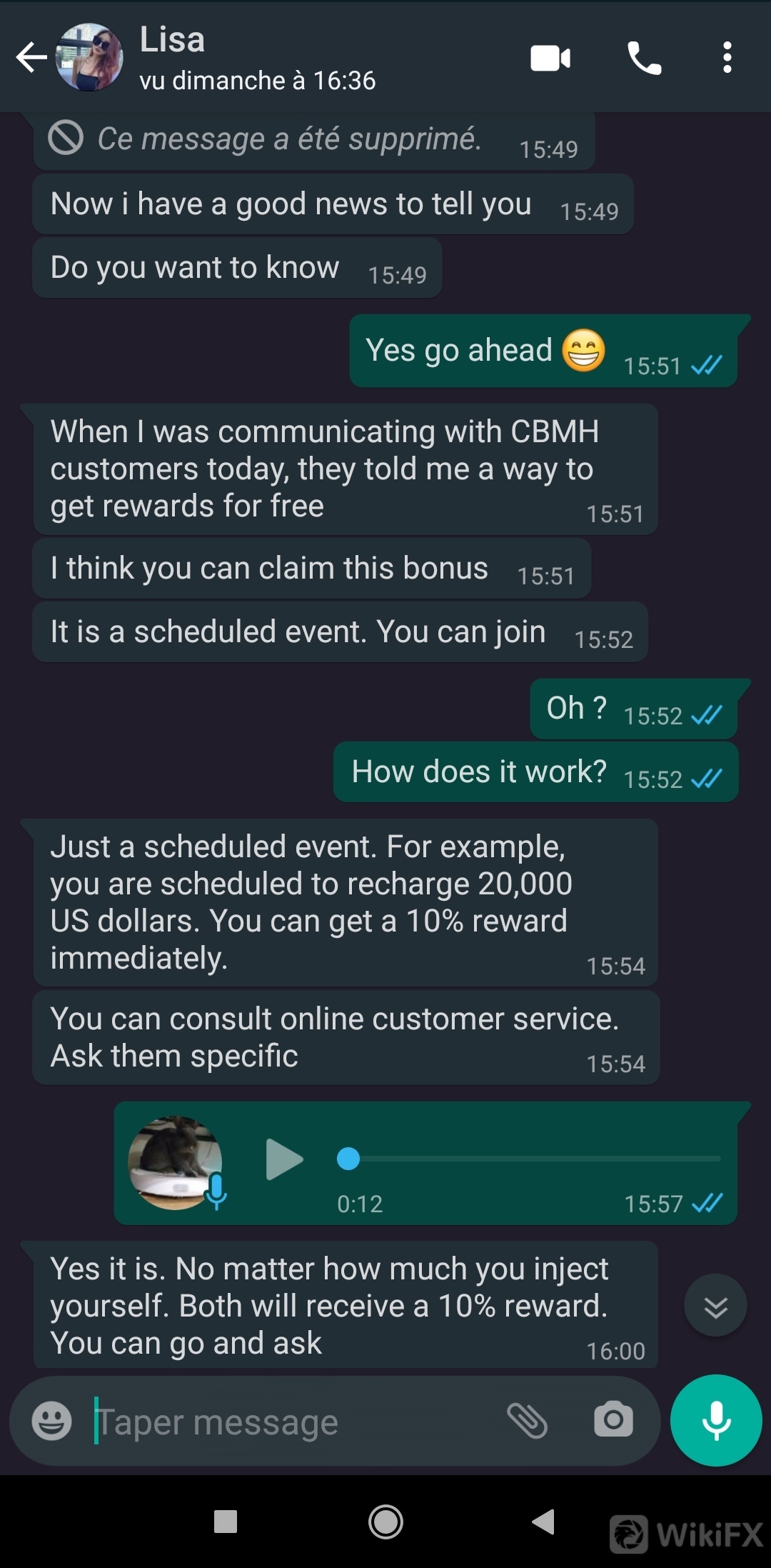 She taught me how to buy USD cryptocurrency on Binance and then send the money to my MT4 account linked to the CBMH website.
  I made several payments using Binance, for a total of roughly 25,000 euros.
  CBMH asked me to pay taxes when I first tried to withdraw, corresponding to 14% of my invested money. They told me I could then withdraw without limit. I paid it with the help of the Chinese girl.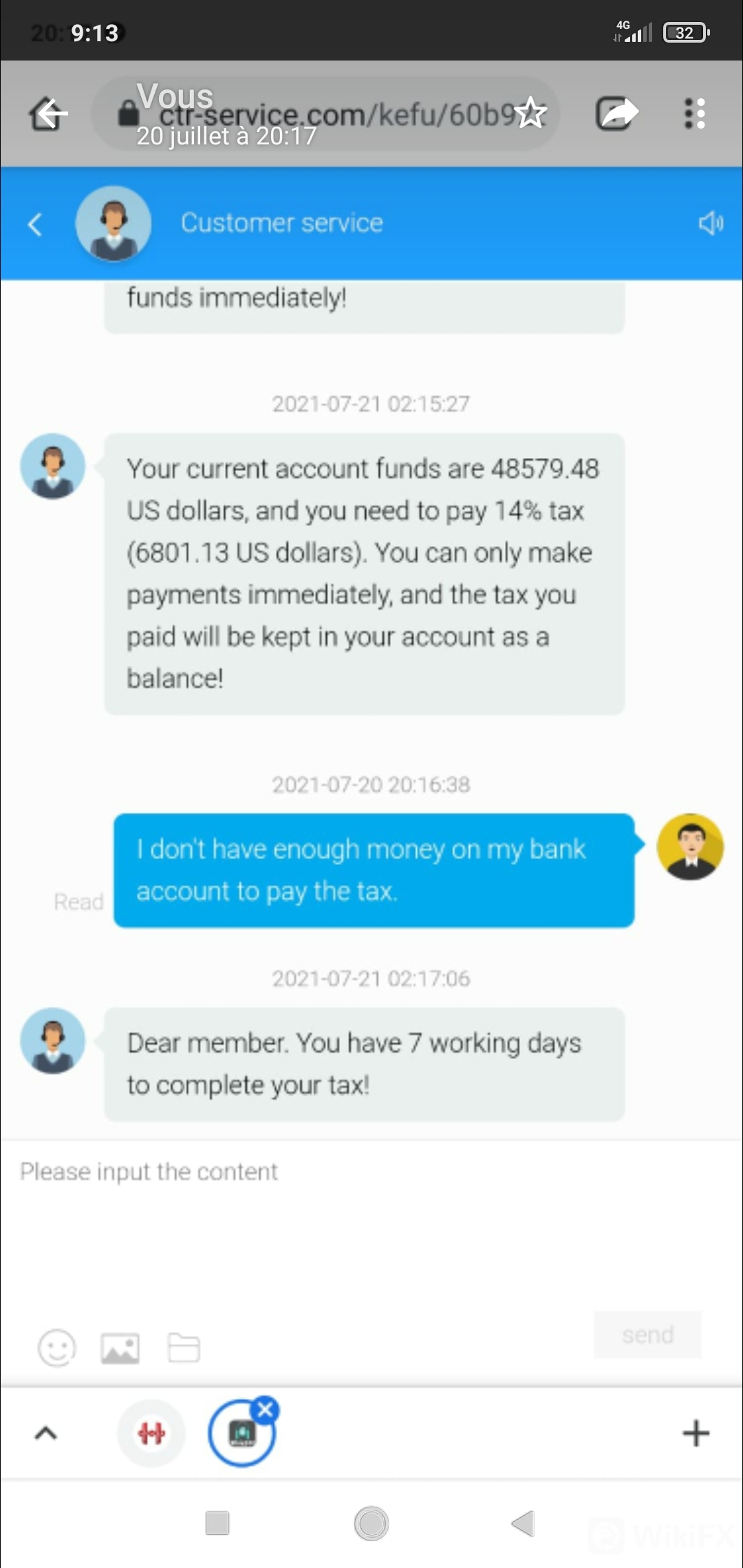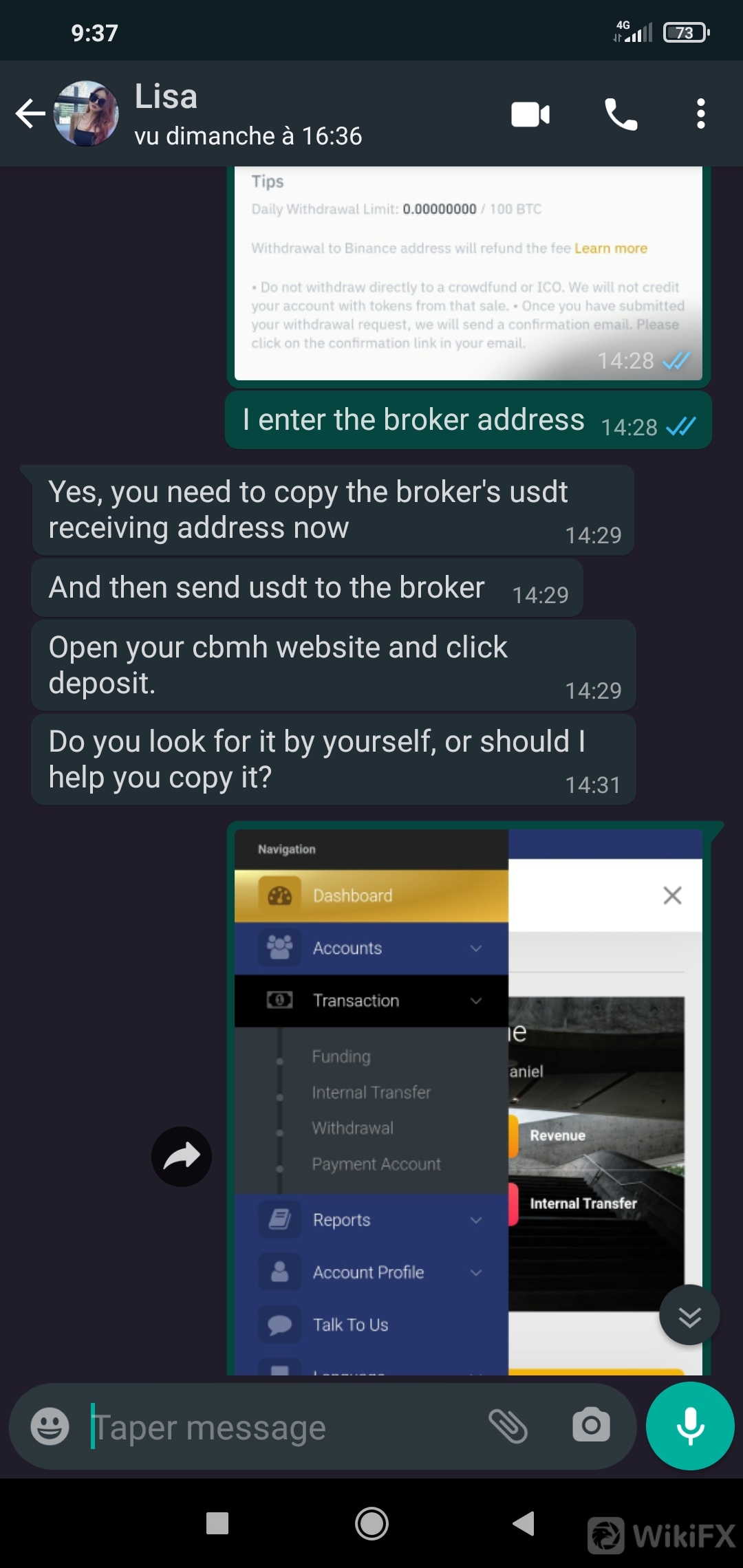 But when I tried to withdraw my money to my bank account, they refused it because they suspected that I am doing money laundering.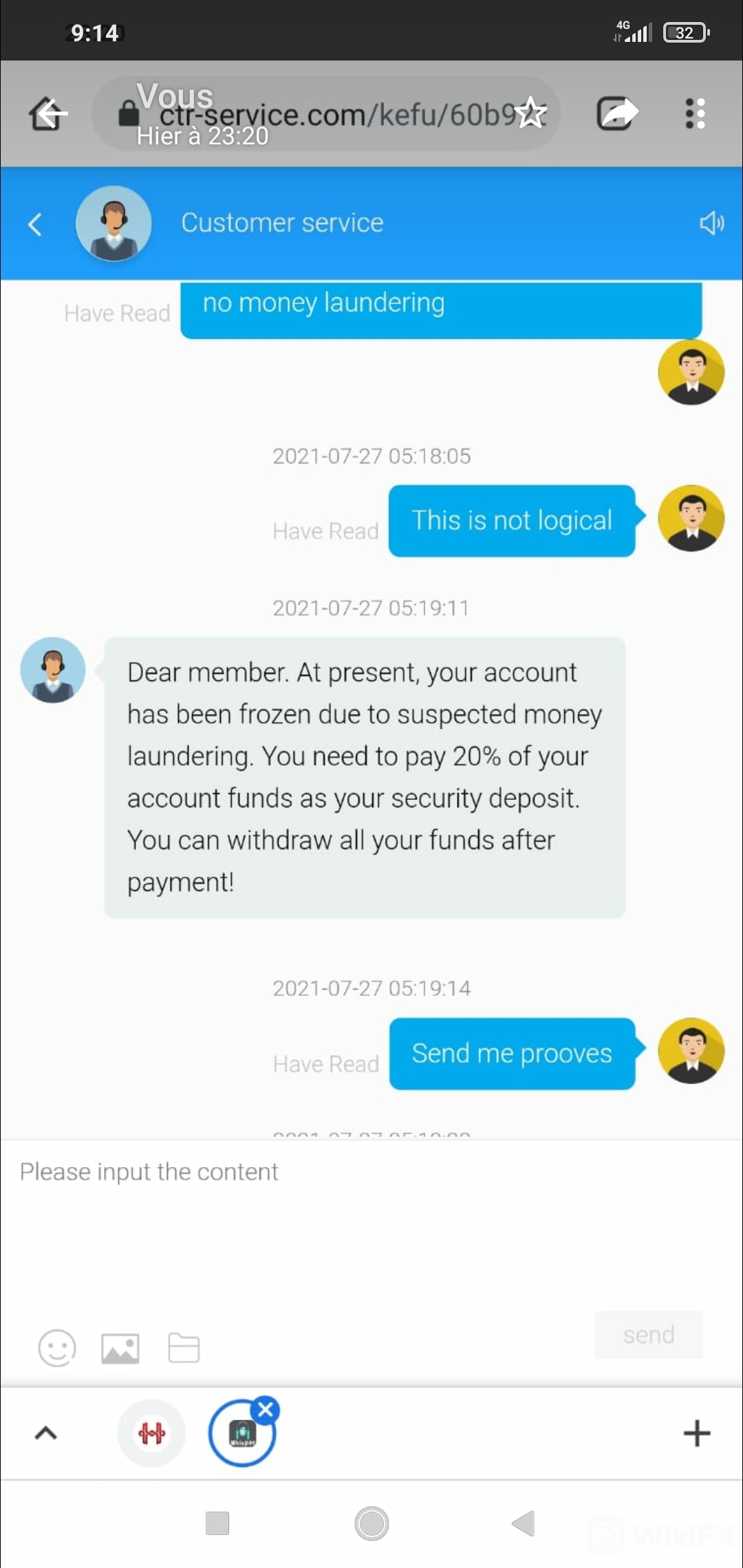 They said my account was topped up by several people, since the girl sent me money through the platform. I explained the situation to them but they don't want to hear anything and ask to fund 20% of my invested money to unfreeze my account. Obviously they will never allow me to withdraw and all of this was planned by the girl as well.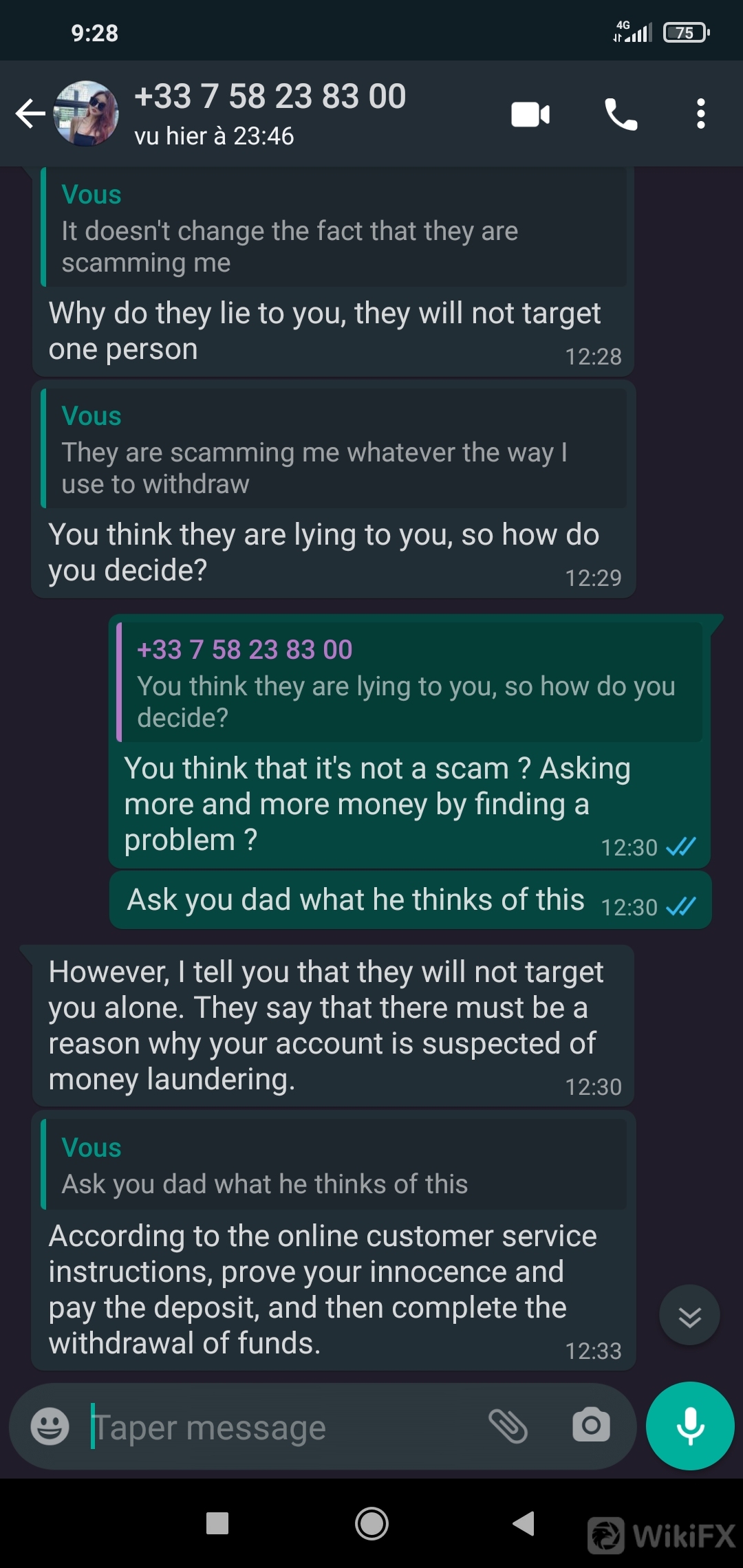 I feel so bad to have been so naive, I hope those scammers will get to jail.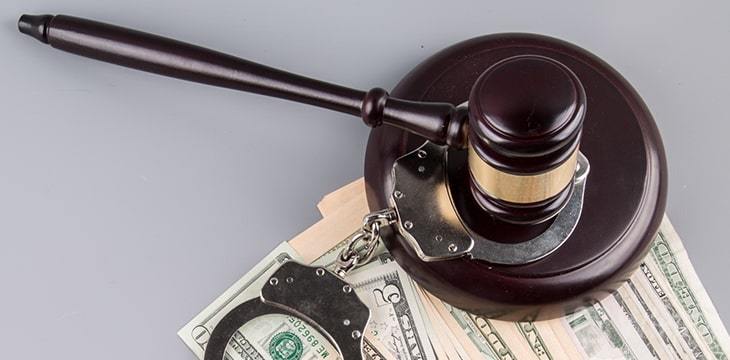 By checking the overall profile of CBMH on WikiFX, we can see the broker only has 1.17 scores, and currently has no valid regulatory. Please be aware of the risk!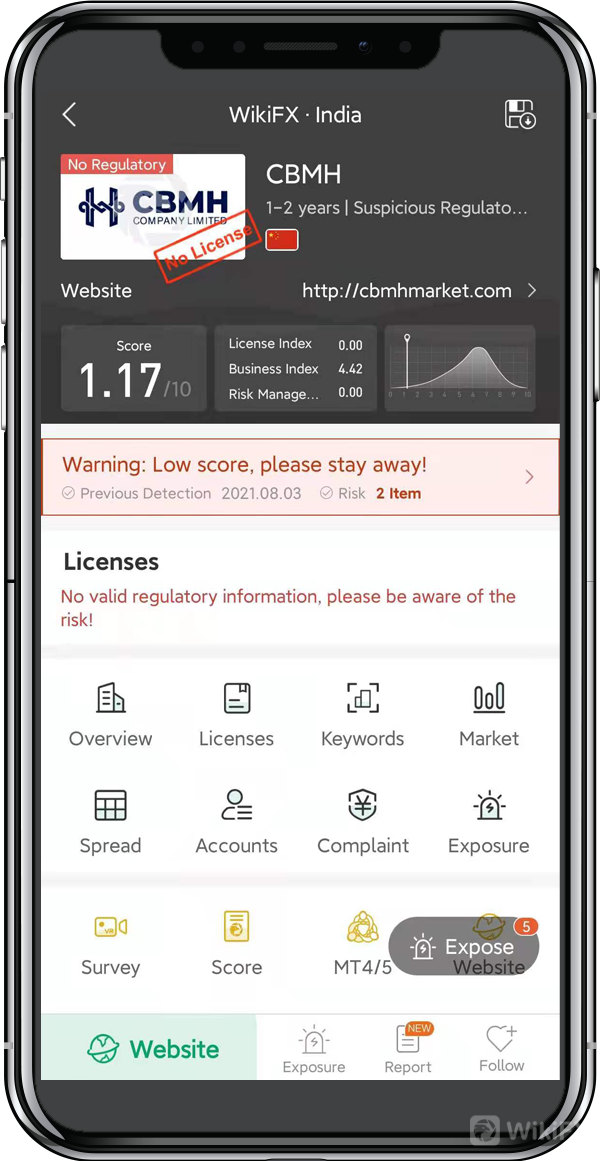 CBMH only has 1.17 scores on WikiFX APP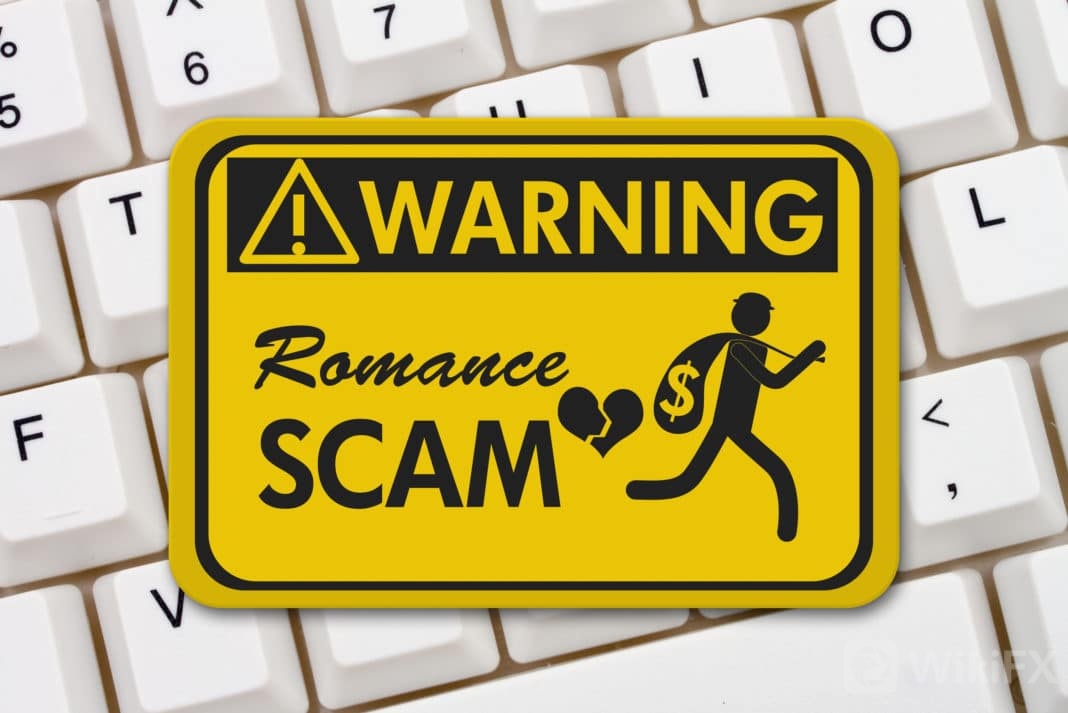 WikiFX remainder: Always be vigilant and take extra precautions especially when it comes to money matters. Do your research first and check broker's overall profile on WikiFX before investing. If you're scammed, please keep the evidence and contact us as soon as possible.
  WikiFX is a high-tech forex broker inquiry platform. Check if a broker is a scam or legit!