Sherif Sanad, the Group CEO of Dubai-based Retail FX and CFDs broker CPT Markets, has resigned.
  Zhijian Wang, a Chinese entrepreneur residing in the UAE, owns CPT Markets. CPT Markets UK Limited (at cptmarkets.co.uk) is an FCA-licensed firm operated by veteran Managing Director Nick Lewis, while CPT Markets Limited is a Belize-domiciled offshore corporation (at website cptmarkets.com).
  We exclusively revealed in August that Sherif Sanad has joined CPT Markets following three and a half years as CEO MENA for Australia-based Retail FX broker GO Markets. Prior to joining GO Markets in early 2019, Mr. Sanad served as the CEO of Cyprus-based Exclusive Capital (2014-2018), the MENA Region Director at Velocity Trade (2013-2014), and at RG Markets and One Financial Markets.
  CPT Markets, originally known as Citypoint Trading, was sold a few years ago, with former CEO Salam Alaswad and Jordanian investor Mahdi Agha ceding control to Zhijian Wang.
  About CPT Markets
  CPT Markets is a financial services firm that offers online trading services for a wide range of financial assets, including FX, commodities, indices, and stocks. The organization is based in London and provides services to traders all around the globe. It is crucial to understand that trading in financial markets is fraught with danger and may not be appropriate for all people. Before making any transactions, you should always carefully examine your investing goals, financial condition, and risk tolerance.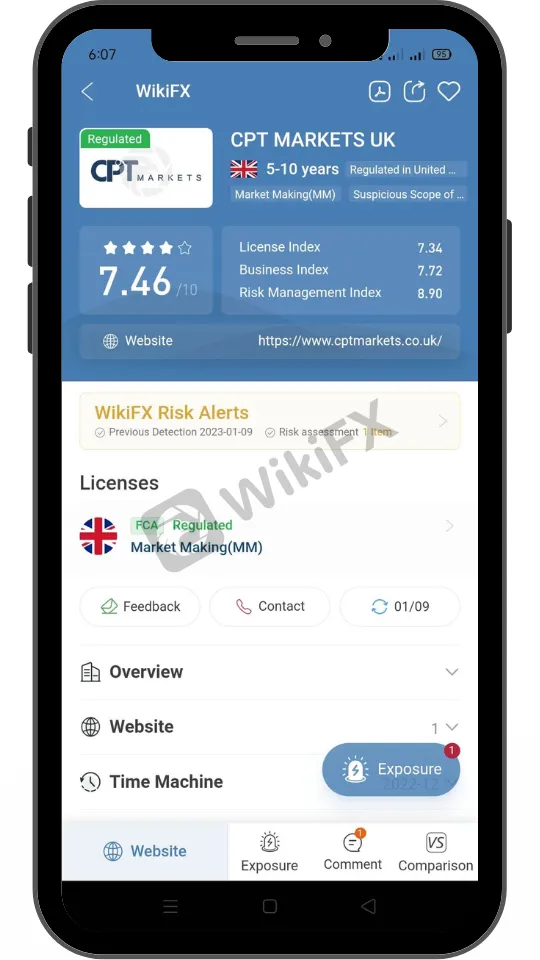 Stay tuned for more Forex Industry news.
  Download and install the WikiFX App from the download link below to stay updated on the latest news, even on the go. You can also download the app from the App Store or Google Play Store.
  Download link: https://www.wikifx.com/en/dealer/4439848022.html