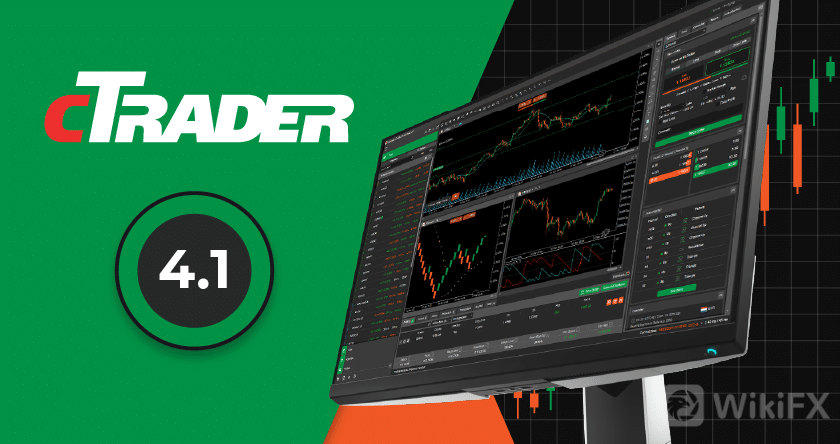 Spotware Announces the Release of Its cTrader Web & Desktop 4.1.
  The cTrader Web & Desktop 4.1 releases offering direct crypto deposits.
  Spotware, a leading financial technology provider, today announced that the company has introduced cTrader Web 4.1 and cTrader Desktop 4.1 versions.
  According to a press release shared with Finance Magnates, the newly released versions have some of the most innovative features for traders across Windows and Mac devices. The financial technology provider highlighted the importance of growing cryptocurrency market and mentioned that the companys newly introduced cTrader Web and Desktop versions will facilitate crypto users.
  The new versions have now allowed users to deposit directly in crypto, without the need for fiat conversions. Last year, Spotware introduced cTrader Web 4.0 to enhance the trading experience of its users.
  Commenting on the latest launch, Panagiotis Charalampous, the Head of Community Management at Spotware, said: "The releases of cTrader Web and Desktop 4.1 are a major step for both – the web and the desktop versions of the platform. These versions come with a large variety of features, all aimed at improving user experience, adding customization and personalization according to trader preferences. It also marks a major moment in that cTrader has now focused more on cryptocurrency users, allowing direct deposits in crypto without Fiat conversion."
  New Features
  The newly launched versions have several innovative features to facilitate users. The additions include advanced balance bar setting. "cTrader also boasts the addition of indicative USD currency in TradeWatch that allows users to view their balance, equity, margin, and P&L in the indicative currency of USD in a single switch via TradeWatch options. Advanced balance bar settings, in turn, allow users to freely configure and customize the balance bar in TradeWatch for their personal comfort and convenience," the company mentioned in the press release.
  "The cTrader Web 4.1 update spices up the web version of cTrader with some of the most sought-after additions for traders across Windows and Mac devices for both – cTrader Web and cTrader Copy," the company added.