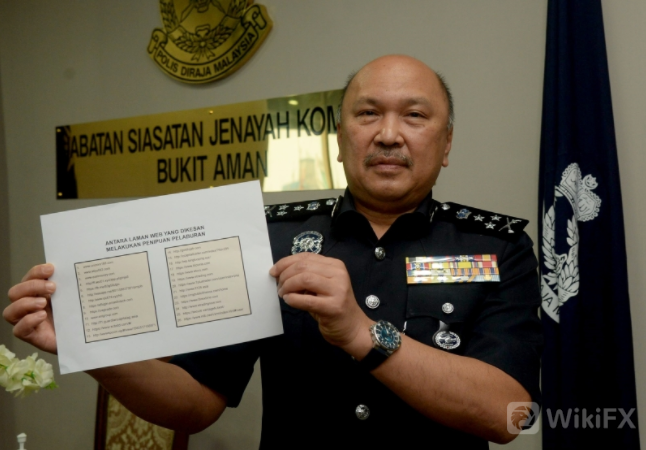 Kuala Lumpur 6 News) The scam group used social media to publicize investment plans and attracted victims with super-high rewards; Between 2019 and July this year, 1,466 Chinese were victims of investment scams.
  The Director of the National Commercial Crime Investigation Department, Datuk Mohd Kamaluddin, pointed out that the police received 4,535 investment fraud reports between 2019 and July this year, with losses amounting to RM 552,880,059.
  "There are 1,466 Chinese victims, while 1,234 Chinese suspects were arrested."
  He said that based on the above data, the amount of victims in the past three years has not been too large, but the amount of deception is high, including cases of elderly victims who lost their pensions after falling into a scam.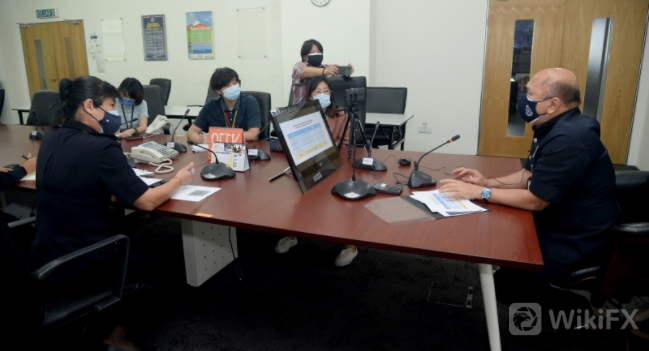 Create a fake investment websites
  Mohd Kamaruddin was at the National Commercial Crime Investigation Department today Director Xu Shuqiong was accompanied by an assistant director general.
  In general, fraud groups use real websites as a model, then use URLs to create fake investment websites and publicize non-existent investment plans such as foreign exchange and currency on social media, he said, in order to attract victims with super-high rewards.
  "Fraud groups set up groups on Telegram, WhatsApp and other messaging apps to offer various investment packages, constantly encouraging victims to put money into different bank accounts."
  The Early Stage Draws the Line for the Return of Capital
  He said the fraud group promised to give victim up 400% return which based on per year, month or day.
  In order to win the trust of the victims, the fraud syndicate initially paid the designated amount of compensation until it closed the website directly at a later stage and took all the funds away.
  "Fraud syndicates are even willing to spend a month meeting victims on social media and forging closer relationships until they drop their guard and say they can introduce moneymaking investment schemes."
  He also noted that fraud groups sold face masks or vaccines on line in the wake of the coronavirus disaster, with police urging people not to fall into the trap, while people looking for work on line are wary of helping outlaws.
  "The terms on which the fraud syndicate recruits, such as high salaries, accommodation and food, etc., until these employees are arrested and charged in court, they don't know who is behind this."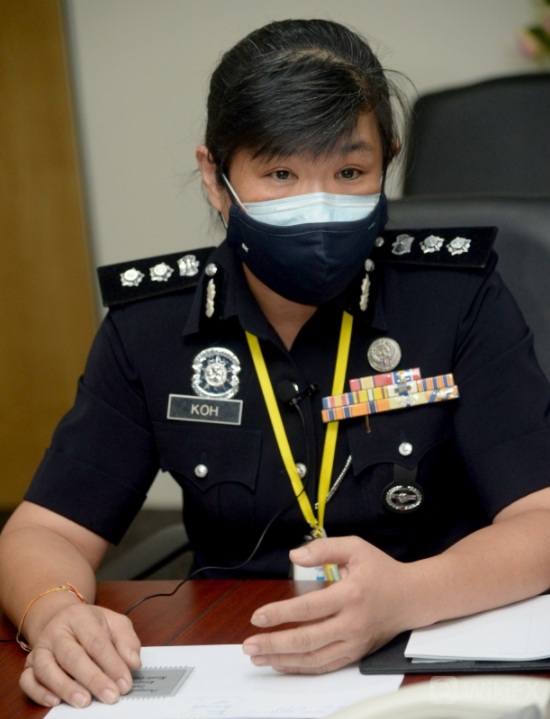 Police preemptive intelligence
  On the other hand, Ms Hui says that in the past, when police launched investigations after receiving reports from victims, they now pre-emptively scoured social media for investment schemes and placed special teams in groups to observe, become members and gather intelligence.
  "If anything suspicious is found, the police will open a file for the case and then call the person concerned to record it for further investigation."
  She noted that the fraud syndicate had encouraged victims to invest money for a short period of time without giving them time to think.
  "Fraud groups have mostly used shell companies registered with the Malaysian Companies Council [SSM] to do cases, sell dogmeat as mutton and market non-existent investment plans."
  Not decreasing but increasing during the epidemic
  She says police investigations have found that fraud syndicates also co-opt victims through Zoom and Google meetings, but never see each other in the whole process. Each victim is only induced to fall into a trap by his voice, which keeps the number of investment scams growing during the pandemic.
  "If people find any suspicious investment plans, they can call the National Commercial Crime Investigation Department hotline at 03-2610 1559 to provide information."
  In addition, before making any transfer transactions, the public may use the police website https://ccid.rmp.gov.my/semakmule