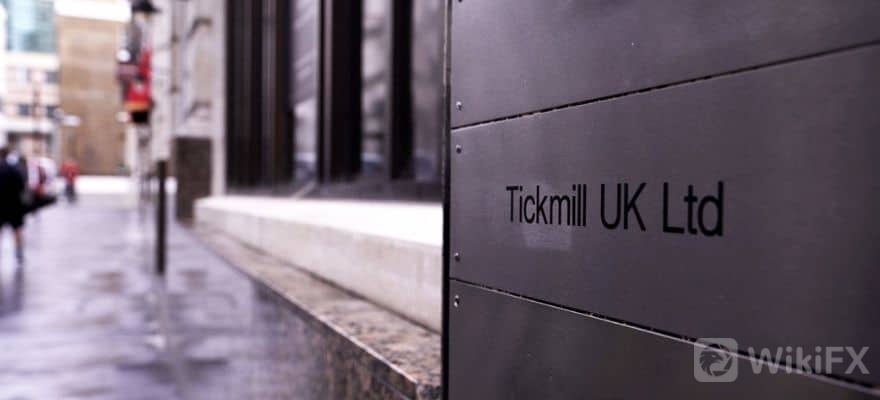 Tickmill UK Sees 6% Uptick in 2020 Revenue, Client Number Skyrockets
  The UK broker opened 41 percent more trading accounts last year.
  Tickmill UK Ltd, the British subsidiary of the broader Tickmill Group, has published its yearly financials for 2020, ending on December 31. The broker reported a 6 percent year-over-year jump in its revenue to £8.4 million only from FCA-regulated UK operations.
  The UK entity further witnessed a strong upward drag in the number of new clients with the recent boom in retail trading. It opened 6,618 new accounts in the period, which is 41 percent higher than the previous year. With this, Tickmill UK ended the year with 38,797 total accounts.
  "We saw strong performance last year with healthy top-line revenue growth which has enabled us to invest further into our technology and listed derivatives product offering," Tickmill UK CEO, Duncan Anderson, told Finance Magnates.
  Investment in HR and Technology Jumped
  The operating profits of the company, however, dived mostly with the increased administrative expenses. This primarily resulted as the UK company significantly increased its headcount and moved to new premises. It generated a net profit of £677,290 for the year.
  Tickmill offers around 80 trading instruments that include currency pairs and CFDs of indices, commodities and bonds. It also introduced Exchange Traded Derivatives (ETDs) to its retail and professional clients and invested heavily in the new business line.
  "Futures and options will continue to be a strong point of focus for Tickmill UK in the future offering more trading opportunities to our traders," Anderson added.
  2020 remained dramatic for the trading industry with heightened market volatility coupled with global geo-political events. The UK business of Tickmill $196 billion in trades, a yearly drop of 8 percent, but the number of closed trades spiked by 21 percent to 3.46 million.
  It is to be noted that the figures only represent the business generated from the Tickmill UK and not the Tickmill Group, which operates several other brokerage entities in many jurisdictions.