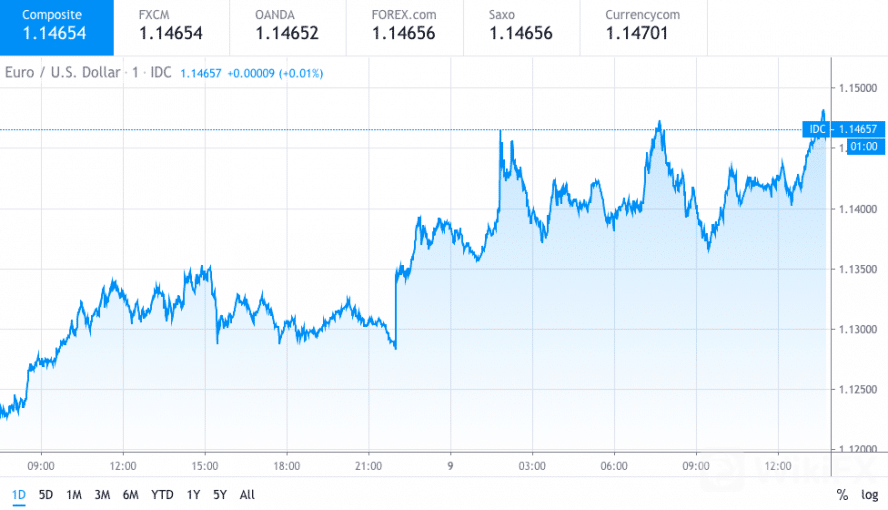 TradingView Sees a 237% Increase in Visitors since the Pandemic Started
  The famous financial portal has received over 550 million unique visitors from 180 countries in the last 18 months.
  TradingView, one of the biggest financial portals in the world, has witnessed a 400% increase in its membership accounts over the past 18 months since the Coronavirus pandemic sparked. According to CityAM, the site saw a surge of 237% on visitors, with 550 million unique visitors from 180 countries.
  "TradingView was created with the belief that educated participation in global markets is the best means of increasing individual financial wellbeing. All of our tools and features work towards this goal of allowing anyone, anywhere, to look, learn and succeed through trading and investing, not just the privileged few," James Maddison, Chief Vision Officer at TradingView, commented on the stats.
  To put the numbers in perspective, the number of unique visitors received by the financial portal is equivalent to 7% of the worlds population. Such figures highlight an increasing demand among retail investors who settled to trade from home due to the Coronavirus-driven lockdowns since 2020.
  A study by Charles Schwab quoted by CityAM unveiled that 15% of retail traders globally started to trade during the pandemic.
  Tickmill Deal with TradingView
  In recent partnerships involving TradingView, Finance Magnates exclusively reported on May 25 the deal reached between Tickmill, a global forex and CFDs broker, with the financial trading charts site, to offer direct market access (DMA) to five of the regulated derivatives exchanges. The supported exchanges are CME, NYMEX, COMEX, CBOT and EUREX.
  This integration will allow Tickmill clients to execute trades directly from TradingView charts. Additionally, the broker will offer access to TradingView Pro for a limited time to new futures clients at no extra cost.
  Launched in 20211, TradingView is one of the most popular charting platforms for traders. It is a data-driven investor community, which is ranked among the top 70 websites in the world, powering over 40,000 other websites and providing social networks. Furthermore, many other brokers have integrated their services into TradingView.