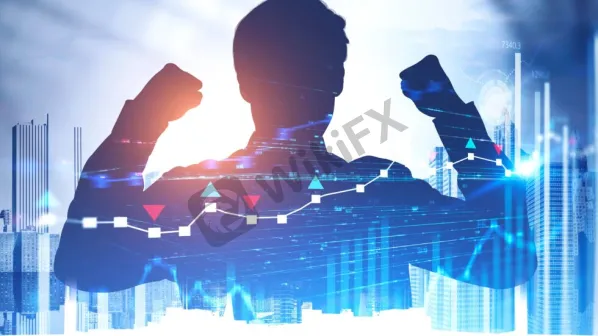 First we wish you Happy New year ???? and hope the holiday was nice? We are now in a new trading year. we hope that each of us already has a trading resolution for 2023. But if not, here is a tutorial or short guide to make it. You can make trading resolutions for 2023 by answering the questions below. Answer as honestly as you can, because the answer will affect your future trading performance.
  • What are my strengths in trading?
  • What are my weaknesses in trading?
  • Have I been able to stick to the trading plan that I made so far?
  • Have I achieved my trading goals in the last 1 year?
  Next, look at the trading journal that you have created. Seeing achievements or corrections from the previous year will make it easier for you to make trading resolutions in the new year. While reading through the trading journal, ask the following questions.
  • Which part of the trading plan did I do well? Which part did I fail to do?
  • Which trading strategy worked for me? Which trading strategy didn't work?
  • How good are my skills in measuring market sentiment ?
  • Am I sufficiently compliant with my trading rules? Do I need to look around for a better method?
  • For better trading performance, what kind of framework should I develop?
  Now, after you can answer the questions above, here is an example of the resulting trading resolution. Maybe you can apply some of these points to your trading:
  • I will set daily/weekly/monthly loss limits for my trading account.
  • I will stay focused and trade the entire London session from start to finish.
  • I will set aside two hours on Sunday evening to look at the trading charts and read the economic reports that will be released in the coming week.
  • I will raise my stop loss higher on swing positions to protect my profit.
  • I will not delay taking notes and updating my trading journal daily.
  Periodic Evaluation
  A list of resolutions means nothing without concrete action. One way to make it easier for you to achieve your goals is to self-evaluate regularly. No need to wait until the end of the year to review your progress. You can take time each week, month or quarter to check how much you are progressing, or whether you need to get back on track. From the list of resolutions above, check which ones are difficult to work on, and which ones have been successfully passed.
  Have a Partner to Advance
  It can be very helpful to have a reliable friend to watch over you. Or maybe, a trading mentor that you really trust. They can judge, advise, and admonish you. Their job is to provide an objective assessment of your trading progress. While some are more comfortable checking their own progress, most people need a partner like this.
  If your trading hasn't performed well in the last year, keep a positive mindset. In 2023, you can bounce back and maintain your progress as a trader. No matter what the past year looks like, remember that you started this year on a clean slate. Take advantage of previous experience, as well as the additional insights you gain this year. You will be closer to making consistent profitable trades.