Is Vault Markets The Most Attractive Broker In South Africa Or Just Another Scam.
  Starting a new brokerage firm is almost impossible these days, as the market is flooded with brokers.We have found a new broker being active on our app, with very attractive attributes, so we had to look into it. Vault Markets is one of the newest brokers to hit the Forex industry in South Africa. The firm launched in 2021 and has some of the most attractive attributes of any broker. Vault markets makes it easy for clients to trade almost any financial instrument, and allows trading 24/7. Their benefits 200% bonus on deposits as little as R50, as well as, instant withdrawals. These are the two biggest factors that attract traders to this new broker. The other most attractive thing is the low spreads that the firm offers. These spreads are extremely low, which allows for easier trading.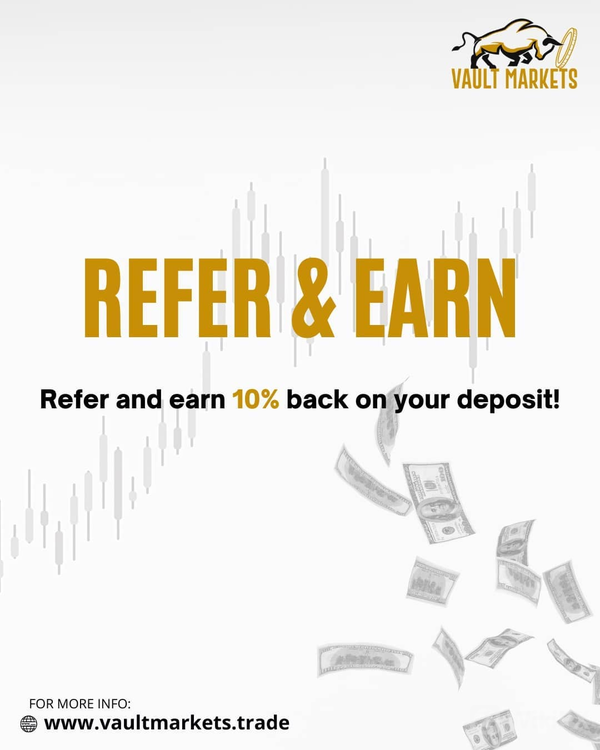 All of these benefits could raise many reed flags for South African traders, as this type of brokerage can not be sustainable. Although the is registered with the FSB it has no third party regulations. These attractive attributes that makes this broker so enticing, could possibly be the best way to scam local traders out of billions of Rand. The last broker to offer such amazing attributes, has been liquidated and charged with criminal offenses. JP Markets, claimed to be Africa's biggest broker, was found of stealing R2.58 Billion, and the CEO faces criminal charges. The broker offered similar attractive attributes, however, the way they scammed their clients, was by sending wrong price action information to their clients. They also bet huge sums of money against their clients in order to get their clients out of trades. There is a big possibility that Vault Markets could do the same thing to their clients, as they have the means to do so and way more damages than JP Markets. JP Markets FSB license was revoked and under review many times, and although Vault Markets has their FSB license now, it can always be revoked. One major factor that will put Vault Markets ahead of other brokers, is their social media influence. The firm is appealing to the masses, using Instagram Forex gurus, as a key driver to entry of market.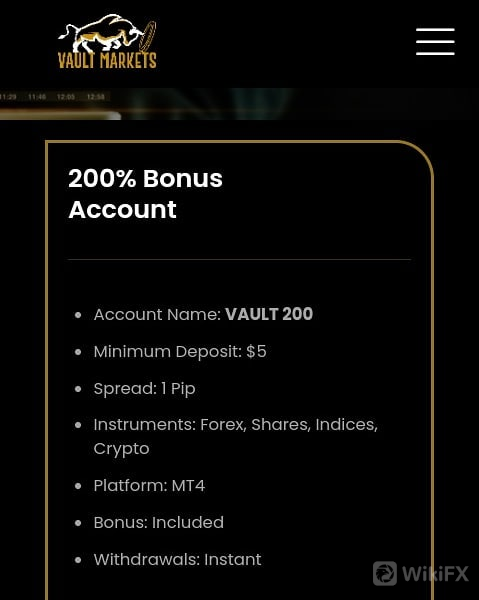 Traders should definitely be weary of this broker, although everything seems above board now, everything could change in coming months. People looking to trade with a broker should not only look at the good policies of a broker, but also the negative aspects of the broker. Traders should especially watch out for mentors who advocate for one specific broker, as they are usually paid by brokers to advertise the firm in good will. Traders should definitely be weary of broker scams and how they work. One good way to do this is by downloading the WikiFX App and verifying broker registration and regulation. WikiFX is a Forex broker third party inquiry app, which inquires about broker validity. The app allows clients to check Forex brokers licenses,, regulations, risk exposure, credit and valuations, platform verification, complaints solving investor rights protection,credit report download and related platform inquiry.