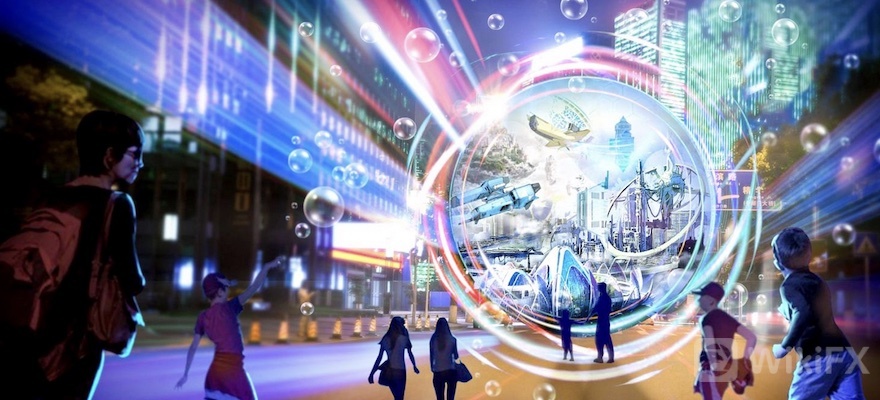 VC Firm Hashed Unveils New Startup Studio to Support Metaverse and NFTs
  By supporting NFTs and metaverse-based gaming, Hashed aims to promote crypto adoption by helping onboard younger users.
  Early-stage crypto venture fund Hashed has launched a new startup studio dedicated to supporting metaverse and NFT applications. The subsidiary, named UNOPND, will research and bootstrap promising protocols, especially those building in the Ethereum and Terra ecosystems.
  'Hashed is excited to be leading efforts into making blockchain mainstream,' said Simon Kim, Co-founder and CEO of Hashed.
  'Financial application of blockchain is one of many fields we are exploring at the moment, and we find it ripe to lend our support to teams and founders willing to explore blockchain's full potential in other creative ways through UNOPND.
  An Ecosystem of Creators and Users
  The Hashed-powered startup studio will lean on the network and expertise of its South Korea-based parent company, which raised $120 million in just three months last year.
  Hashed was established in Seoul in 2017 and has incubated a swathe of blockchain startups including, mostly recently, the stablecoin platform Kokoa Finance. UNOPND is the companys first investment arm dedicated to the rapidly expanding metaverse/NFT sector.
  'UNOPND will build an ecosystem of creators and users, and provide innovative services that unveil the value of blockchain,' predicted Chan Lee, CEO of UNOPND.
  'We have witnessed that many blockchain-based games and social services are getting popular in recent years. We want to focus on the market's demand, especially the communities, to find the most attractive products.
  Although Hashed has largely focused on traditional crypto startups concerned with asset issuance and trading, UNOPND will exclusively focus on emerging use cases of blockchain technology.
  Immersive metaverse projects such as Axie Infinity, which recently gained a $30 billion valuation, have attracted plenty of interest in recent months and given rise to the term gamefi, an amalgam of gaming and defi.
  In metaverse-based games, participants can compete to win non-fungible tokens (NFTs), which are dispensed when players complete missions, collect treasure, or defeat other players.
  Many platforms also come with integrated marketplaces, enabling the same gamers to buy and sell tokenized in-game collectibles – sometimes for a healthy profit.
  Metaverse for the Masses
  By supporting NFTs and metaverse-based gaming, Hashed aims to promote crypto adoption by helping onboard younger users – including those previously immune to the charms of digital currencies.
  NFTs come into the conversation by providing certificates of ownership for 3D items traded in-game, whether its skins for a character, weapons, vehicles, or even virtual real estate.
  As well as providing startup capital, UNOPND will supply all the necessary support (PR, community engagement, strategic counsel) to enable developers to focus on building out rich ecosystems that fulfil players expectations.
  Hashed, meanwhile, will pave the way to business networks and additional VC support as necessary.
  Hashed isnt the only firm with a long-term vision for the metaverse. Last month, Facebook announced that it would be investing $50 million into global metaverse research, with Mark Zuckerberg claiming the company would transition from being a social media entity to a metaverse one.