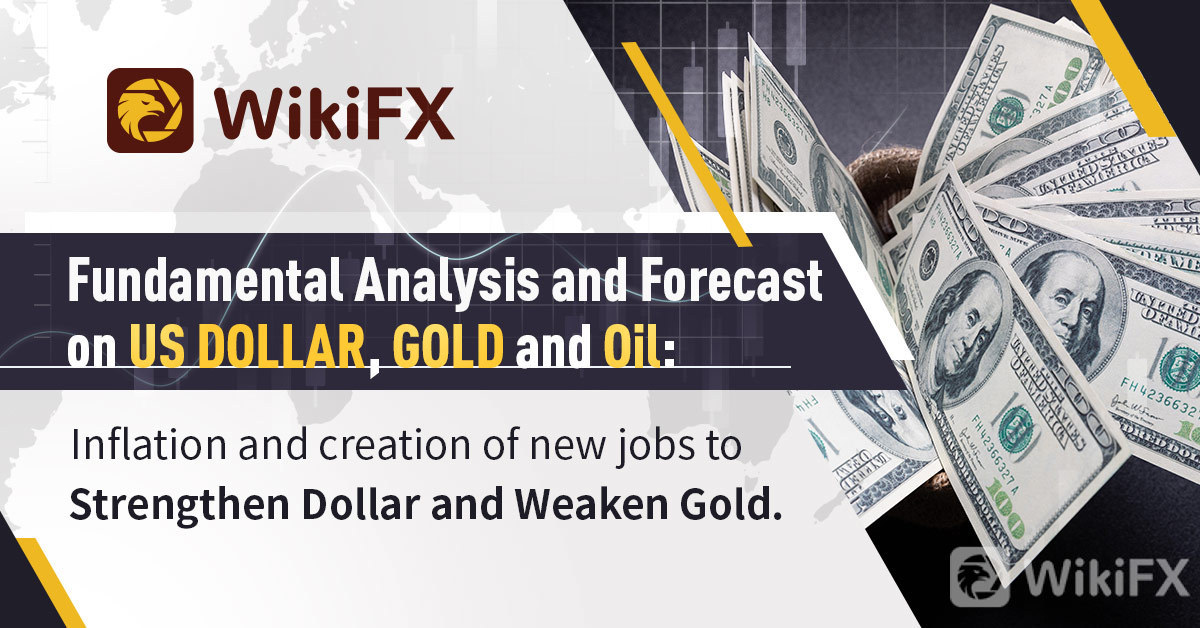 FundamentalAnalysis and Forecast on US DOLLAR, GOLD and Oil: Inflation and creation of new jobs to Strengthen Dollar and Weaken Gold.
  By: Damian Okonkwo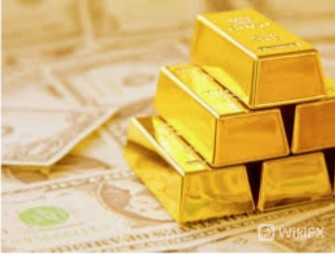 US Dollar Forecast: Overall strong Performance expected from USD in the new week.
  The provision of additional jobs announced in the NFP last week has given the US Dollar a stronger footing and strength over Gold and Crude Oil as we advance into the second week of August. Equally, the US inflation report (CPI) which is to be announced this Wednesday, August 11, which investors fear that there are supportive reports for increased inflation, has recently weakened the chances of investment in Gold and commodities. This anticipated report on inflation seem to have greatly favored the US dollar. Thus, there is a greater chance that hot inflation readings will spill into higher US Treasury yields – even though most Federal Reserve officials suggest that inflation is "largely transitory." In a sense, the reports of impending inflation will definitely help in sustaining the US Treasury yields and thus lead to the US Dollars recent ascent in this new week, while weakening gold and other commodities. Historically speaking, the combined impact of rising US Treasury yields alongside elevated Fed rate hike odds has produced a more favorable trading environment for the US Dollar over the years and we expect same to play out in this week, continuing till the end of August.
  GOLD Forecast: Further Decline Expected this Week.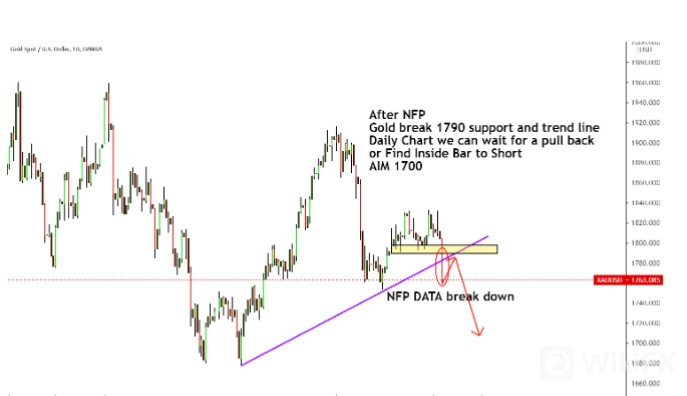 The reports from last week's NFP has never in the least favored Gold. Increased job creation and imminent reports on inflation have decreased the chances of investing in Gold and commodities. Gold has traded to a fresh weekly low ($1795) following the unfavorable report from US Non-Farm Payrolls (NFP) last Friday.
  Gold prices have fallen drastically following these reports, so far giving rise to a stronger US Dollar from last week's Friday up till this point. The July non-farm payrolls report crossed the wires at 943k, beating the consensus estimate of 870k. It was the most robust month of growth for the US labor market since August 2020. The unemployment rate also beat estimates, with the closely watched figure shedding 5 basis points to 5.4%, against the consensus view of 5.7%. As expected, US Dollar has sowered higher with Treasury rates, and this weighed heavily on gold prices. However, a
  stronger US Dollar makes it more expensive for foreign investors to hold gold, making the asset less appealing. Hence, we expect some further decline in the prices of Gold in this new week ahead of the inflation reports to be released on Wednesday.
  Crude Oil Forecast: An Upward movement is Expected.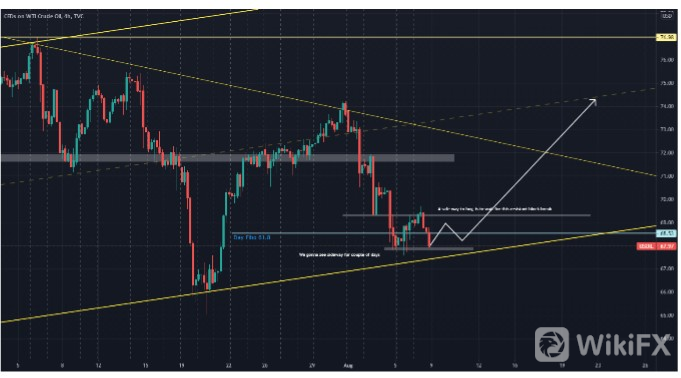 However, unlike Gold, the news of additional jobs creation is poised to impact positively on the prices of crude oil. More job creation entails more demand for crude oil. A further rise in the prices of crude oil is definitely expected to play out in the new week. Investors moving away from Gold will definitely turn to crude oil as a safe haven.