What SAGATRADE is
SAGATRADE is a UK-based online forex broker offering financial service to its clients. SAGATRADE is located at 115 Bishopsgate London EC2M 3UE. The support team of this broker can be reached through phone call or sending emails, their phone number is 442039665416. According to WikiFX, SAGATRADE has been given a very low rating of 1.12/10. SAGATRADE currently doesnt hold a legitimate license, which means it is not regulated by any regulatory institution. you are likely to lose money if something goes wrong.

Unavailable website
To check brokers website is one of the best method to understand a certain broker better. Unfortunately, we can not open SAGATRADE website.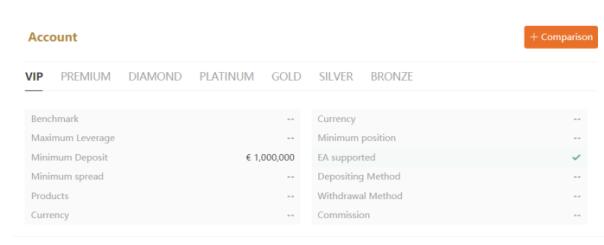 Account types&Minimum deposit
SAGATRADE provides traders with VIP account, premium account, diamond account, platinum account, gold account, silver account, and bronze account. The minimum deposit for bronze account is €10,000, the minimum deposit for silver account is€25,000, the minimum deposit for gold account is€50,000, the minimum deposit for platinum account is€100,000, the minimum deposit for diamond account is€250,000, the minimum deposit for premium account is€500,000, the minimum deposit for VIP account is €1,000,000. All of these accounts are supported by EA.
How the risk looks like
Like many other unregulated brokers, We can not call SAGATRADE as trustworthy broker as it lacks so much information. For most scam brokers, they are likely to freeze your account and steal your money when you invest in. They may try their best to persuade you to open an account, and eventually make you deposit more money by giving some rewards at the beginning. Once the scam becomes so obvious, they will take your money away without giving your any response.
Conclusion
All in all, SAGATRADE is not the best broker to invest with as it may take your money away fraudulently. We dont advise you to trade with them since you do not want to lose everything to the last penny.