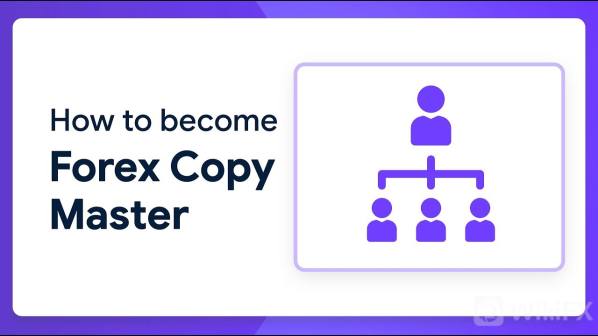 ForexCopy is an InstaForex service that allows you to duplicate orders of successful traders even when you are away from your trading terminal. It takes just a few minutes to choose a trader and set up automatic copying of the chosen trader's activity.
  Copy trading is one of the easiest ways to use another trader's expert knowledge. It also means that you don't lose any control over the outcome. You still have the ability to close trades, and open new ones when you want.
  But by copying another trader, you could potentially make money based on their skills.
  In fact, no advanced knowledge of the financial market is required to take part!
  Copy trading has led to the development of a new type of investment portfolio, which some industry insiders call "People-Based Portfolios" or "Signal Portfolios" (borrowing the terminology of the popular MetaQuotes Signal Marketplace). People-based portfolios differ from traditional investment portfolios in that the investment funds are invested in other investors, rather than traditional market-based instruments.
  While followers do not pass capital into the accounts of the signal providers, the latter operate as portfolio managers de facto, as they have indirect control over a portion in the capital of the signal followers. Therefore, social trading networks provide an innovative framework for delegated portfolio management.
  How does ForexCopy work?
  Below is short description of how ForexCopy works in a diagrammatic form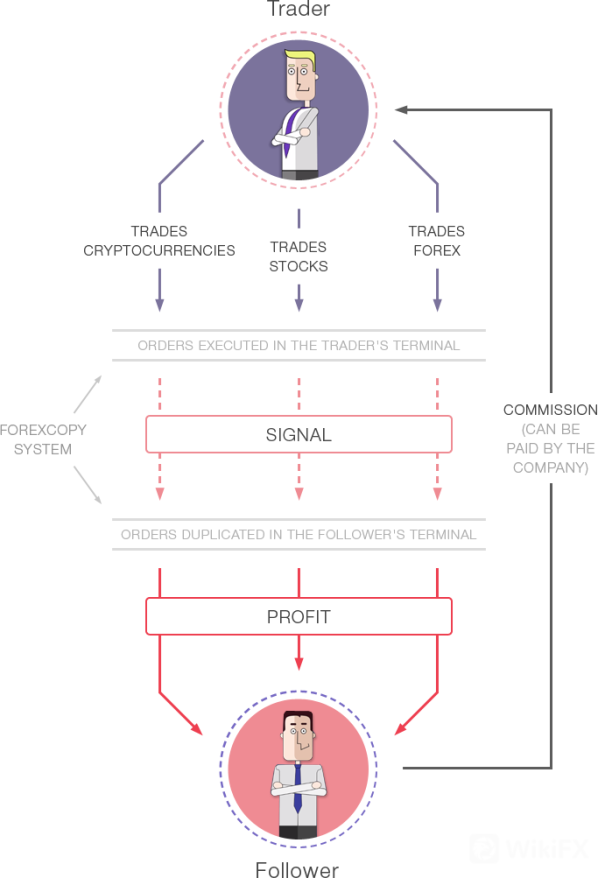 Copy trading pros and cons
  The key benefit of copy trading for the novice trader is an opportunity of an easier entry to the financial market. By copying the trades of expert traders, you can earn as much as they do and not get distracted from your other work.
  In addition, copy trading platforms usually have a low entry threshold. The minimum amount required for Copy Trading is $200 USD. This enables even investors with a small amount of money to spare to try this service.
  The biggest drawback of copy trading is that great financial results of the copied traders in the past do not always guarantee that they will repeat in the future. This means that the risks are mostly similar to classic trading. In addition, on some platforms, the most successful traders charge high management fees, which at times reaches 30-40%. Other platforms, like eToro, the investor's fee is limited only to the broker's commission.
  How to become a Forex Copy Master
  If you are a successful trader willing to show off and share your talent with others, this is an excellent opportunity for you. You can show the Forex trading community you are one of the best and earn an attractive compensation for sharing your strategy with others by becoming a Forex Copy Master.
  As a Forex Copy Master you can continue to trade in your usual way, but you will be rewarded with additional revenue based on how many Subscribers choose to follow your trades.
  To proceed on, choose a Broker you wished to trade with, Open a real account and register as Master. Then Your account will be added to the Masters' List.
  On average, each master has 3 subscribers who bring a 20% profit on each deal. If you feel that you can become a good master, you can proceed to open an account.