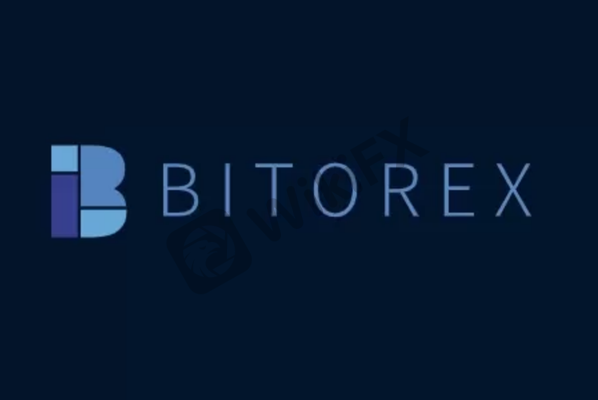 Bitorex is a forex broker claiming to be fully regulated, while in reality it is an obscure anonymous entity, allegedly registered offshore. In fact, Bitorex does not even provide the clients with Metatrader trading platform, let alone automated trading. There is plenty of scam evidence about this Forex broker to refer, find out everything you definitely need to know in the full Bitorex review.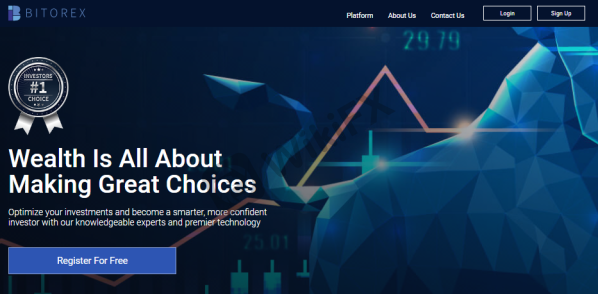 Regulatory Status
  First let's search Bitorex on WikiFX APP to take a look at the details page. WikiFX is an authoritative global inquiry platform providing basic information inquiry and regulatory license inquiry. WikiFX can evaluate the safety and reliability of more than 36,000 global forex brokers. WikiFX gives you a huge advantage while seeking the best forex brokers.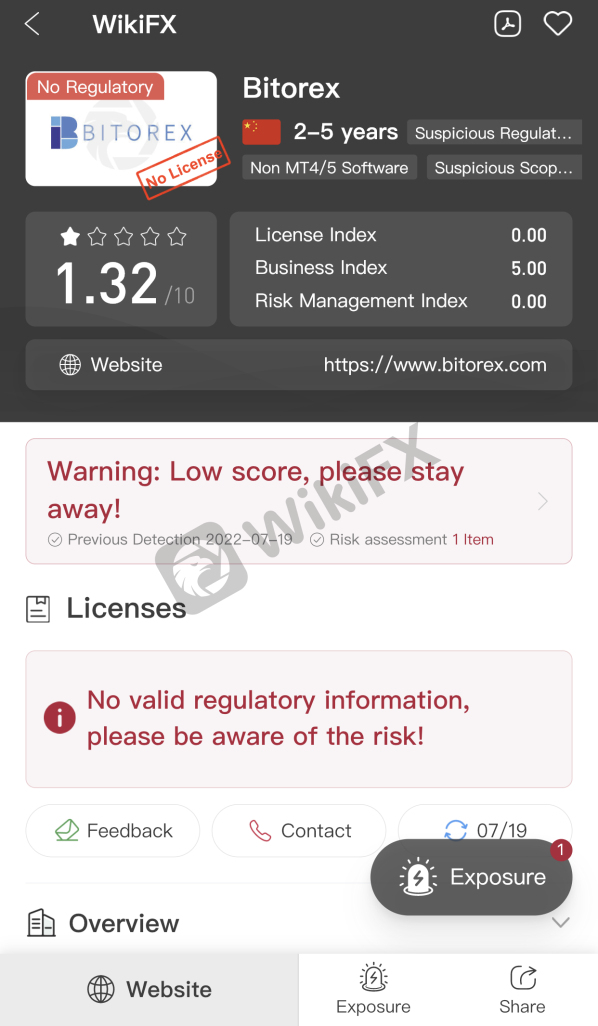 As you can see, based on information given on WikiFX, Bitorex currently has no valid regulatory license and the score is rather negative.
  WikiFX also visited the brokers official website to find out more. Bitorex is allegedly owned and operated by Capital Consulting Group Limited, but no further information is given about this company. In fact, the word mix in the name makes it a mission impossible to find anything about such a company. There are companies bearing the same name, that are registered all over the world, in many jurisdictions and under different regulations and legal regimes.

  In their T&Cs, however, they claim to be Marshall Islands regulated broker, which is actually nonsense, as the FX activities taking place on the territory are not supervised and unregulated. On the other side, they obviously misspelled the address, making it look even worse on them.

  They also dare to claim that Bitorex is 100% regulated Forex broker:

  Your funds are not safe if you deposit with Bitorex, it is an unlicensed, unauthorized and unregulated offshore Forex broker, trying deliberately to delude the customers. Avoid Bitorex and report immediately if a representative of theirs approach you!
  Trading Platform
  The broker provides its users with access to a web-based trading platform that does not compare too favorably to industry standard Metatrader 5. This is because it lacks MT5s more advanced features like algorithmic trading and the community aspects of the platform – the forums and the marketplace. Here is what Bitorex looks like: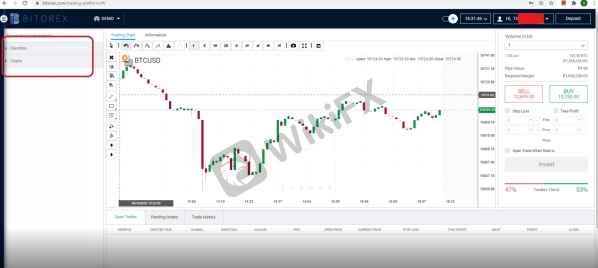 The next red flag was discovered upon registration, Bitorex claims to offer more than 300 instruments, including Forex, Indices and Commodities, but in reality these instruments are not available. Only crypto pairs are available such as BTC/EUR, BTC/USD, ETH/EUR, ETH/USD and so on.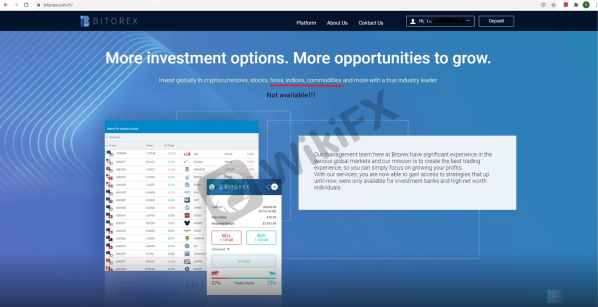 BTC/USD spread is more than 50 pips! You will never be able to make any profits with such a difference between bid and ask! The leverage offered is up to 1:500, which is an insane ratio, especially given the fact that the only assets available to trade are Cryptos.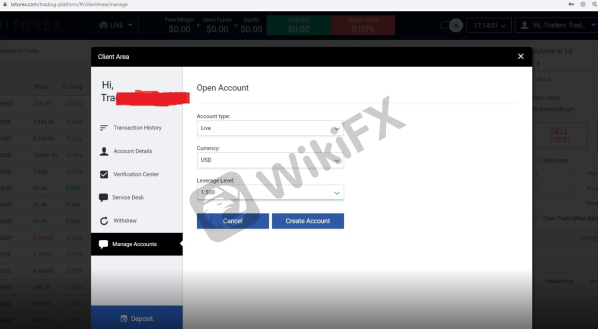 A spread of 50 pips, leverage of 1:500 and Bitcoins are the ingredients of a lightning fast Margin Call. Once you open a trade, the huge spread will have already eaten up much of the margin available. The stop loss level will be dangerously close to the opening price and a very tiny move of the very volatile Bitcoin in the wrong direction will be enough to drain out your account. A leverage cap of 1:2 for Crypto currency trading was agreed and implemented exactly because of the huge spreads and the massive volatility of these underlying assets.
  Stay away, the trading conditions offered by Bitorex are extremely risky for the deposits, as the minimum leverage available is 1:100!
  Deposit & Withdrawal
  No minimum initial deposit requirements determined. The funding methods available are Bitcoin, Credit/Debit cards and Flutterware, wire transfers are not possible.
  No minimum withdrawal amount requirements, also no withdrawal fees specified in size and scope. The withdrawal request is said to be processed within 2-5 days.
  An account become dormant, well, after 3 or 6 months of inactivity. The exact specification is as follows: …"within six (3) months"…!!! No true Forex broker is going to treat such an important matter so carelessly! It is a red flag and an evidence of scam! However, the monthly deduction of 20% is even worse, stay away from Bitorex, it isnt a true Forex broker, but a scam!

  As an offshore unregulated Forex broker, Bitorex will not bother to provide with negative balance protection, of course. An indebted account is allowed!

  Conclusion
  In a nutshell, it's not wise to invest in Bitorex. WikiFX reminds you that forex scam is everywhere, you'd better check the broker's information and user reviews on WikiFX before investing.
  You can also expose forex scams on WikiFX. WikiFX will do everything in its power to help you and expose scams, warn others not to be scammed. In addition, scam victims are advised to seek help directly from the local police or a lawyer.
  Don't trust individuals or organisations who claim to be able to get your money back – they may be selling hope and scamming you again. This is especially true if they ask you to pay in advance, which is a "recovery scam".