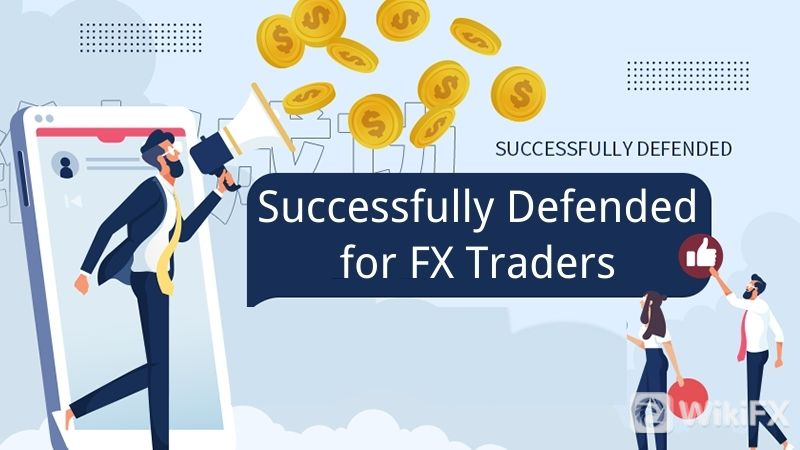 There are countless scam brokers and victim traders in forex industry. Victims often get confused and helpless after encountering such circumstances. Some may choose online lawyers for rights protection, who'll possibly make them lose money again. Some others may believe brokers' excuses, but only to wait brokers' running-away! It's so pivotal to find a reliable rights protection channel!
  It is absolutely wise for FX traders to choose WikiFX. Below are the reasons:
  We are global influential forex media;

  We are professional rights protection platform;

  We have exclusive customer services for U;

  We are totally free rights protection channel!
  Many traders may consider, paid rights protection platforms maybe more reliable. But there are too many cases that victims get scammed again by them! WikiFX promises to help victims get money back voluntarily, aiming to purify forex trading environment and combat against scam brokers!
  WikiFX owns a set of rights protection system, committed to voice for victims. Well use our strong media influence to contact problematic platforms first. If they refuse to communicate, we then will report their behavior to give them pressure.
  What you should do to protect your rights through WikiFX?
  1. Keep evidence timely: As we know, the longer you wait, the more unexpected developments may occur. In order to protect your rights, its pivotal to keep relevant evidence in the first place in case of scam platforms running away or shutting down.
  2. Report scammers on WikiFX APP.(Guidance: https://www.wikifx.com/my_en/newsdetail/202104128044397512.html)
  3. If your trading platform once joined WikiFX Trader Protection Project, then you can apply compensation for your loss.(Guidance: https://www.wikifx.com/my_en/newsdetail/202104128044397512.html; https://www.facebook.com/Wikifx.myMY/photos/pcb.341684687584822/341679397585351/)
  As a reminder, remember to seek help from WikiFX when encountering unknown forex platforms. More caution, more safety! We are always with you!